Description
Yo, bitches, witches, & queens! We're bringing back our spanktacular storytelling evening Tales & Ales, but we're renaming it DAMN WRITE, mainly because we want to (damn right - you heard us.)
If you ever came along to one of our sold out nights at The Alex, Clifftown Theatre, or Chalkwell Hall, you'll know what a treat you're in for.

This night of storytelling on the theme of Bitches, Witches & Queens will see brand new material from an eclectic bunch of authors, poets, performers, television scriptwriters, musicians and actors.

PLUS! SPECIAL FEATURE!
There will be an extended reading by author Syd Moore from her new novel Strange Sight, the second book in the Essex Witch Museum series. Syd will present a tingle-making extract following on from the whirlwind success of this year's mystery Strange Magic, and will also be available for book signing & general writerly goodness.

We're really excited to start up Tales & Ales again under this new guise. We decided to tweak the name to Damn Write as it's a bit sassier and we feel it encapsulates the spirit of the times. That spirit being: FUCK ALL THE DICKS. We can't wait to welcome both new and familiar faces and present a mixed bag of feisty, funny, inspiring, heartwarming, spine-chilling or generally Hell Yeah stories, all around the 5 minute mark. Line-up includes...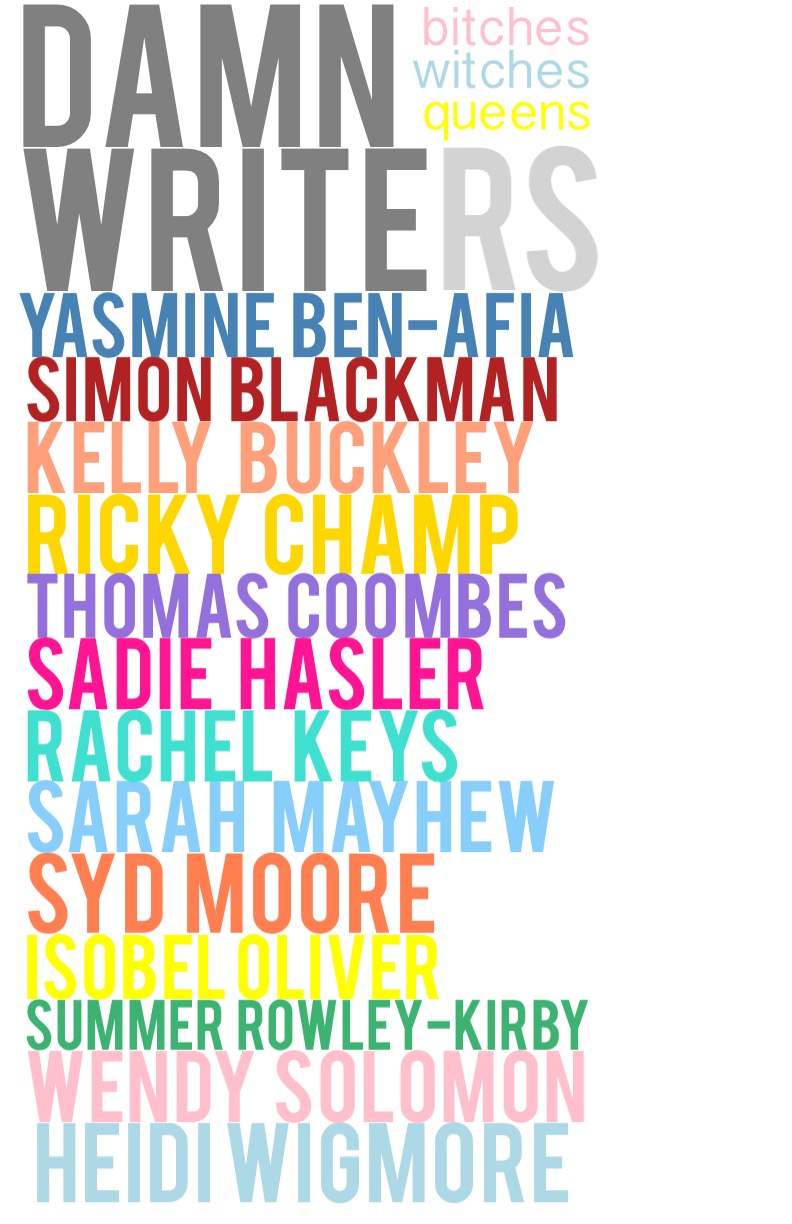 Organiser of Old Trunk presents Damn Write: Bitches, Witches & Queens
Old Trunk is a two-woman theatrical operation. As Artistic Directors, we – Sadie Hasler (Playwright/Actor) and Sarah Mayhew (Actor/Director) – are dedicated to creating strong roles for women, in plays about women, driven by women. This shit definitely passes the Bechdel test. We also simultaneously thwack back with nonchalant superhero ka-pow all the shit that comes with being female, from Essex, working class, and poor as fuck because we whole-heartedly choose a life in the Arts. Like it's nothing. But of course, we all know it is not nothing.