An evening remembering British Black Panther Olive Morris on the anniversary of her passing.
About this event
Join us for this remembrance of British Black Panther Olive Morris (27th June 1952 - 12th July 1979). Though she was honoured by Lambeth in 1986, naming their council offices after her, this building was recently demolished. Her grass roots work in the women's movements, campaigning for squatters rights and anti-racist activism ensure her legacy remains in the hearts and minds of those who remember her struggles and continue activist work in honour of her memory. We take this time, to celebrate her brief but full on activist life.
Presenter: Dr Michelley Asantewa is a writer, editor and independent scholar. She is the co-founder of Way Wive Wordz Publishing, Editing and Tuition Services, a cultural educational platform. Her books include Elijah, The Awakening and other Poems, Guyanese Komfa: the ritual art of Trance, Something Buried in the yard, Mama Lou Tales: a folkloric biography of a Guyanese Elder. As an independent scholar, she delivers courses and workshops in creative writing, on Black Writers/literature, including Andrea Levy, James Baldwin, Toni Morrison, and African and Diasporic Spirituality. She is editor and publisher of In Search of Mami Wata: Narratives and Images of African Water Spirits (2020).
See also:
https://www.eventbrite.co.uk/e/open-to-spirit-osun-river-ritual-tickets-159104400545
https://www.eventbrite.co.uk/e/afrofuturism-6-week-creative-writing-course-tickets-153642566051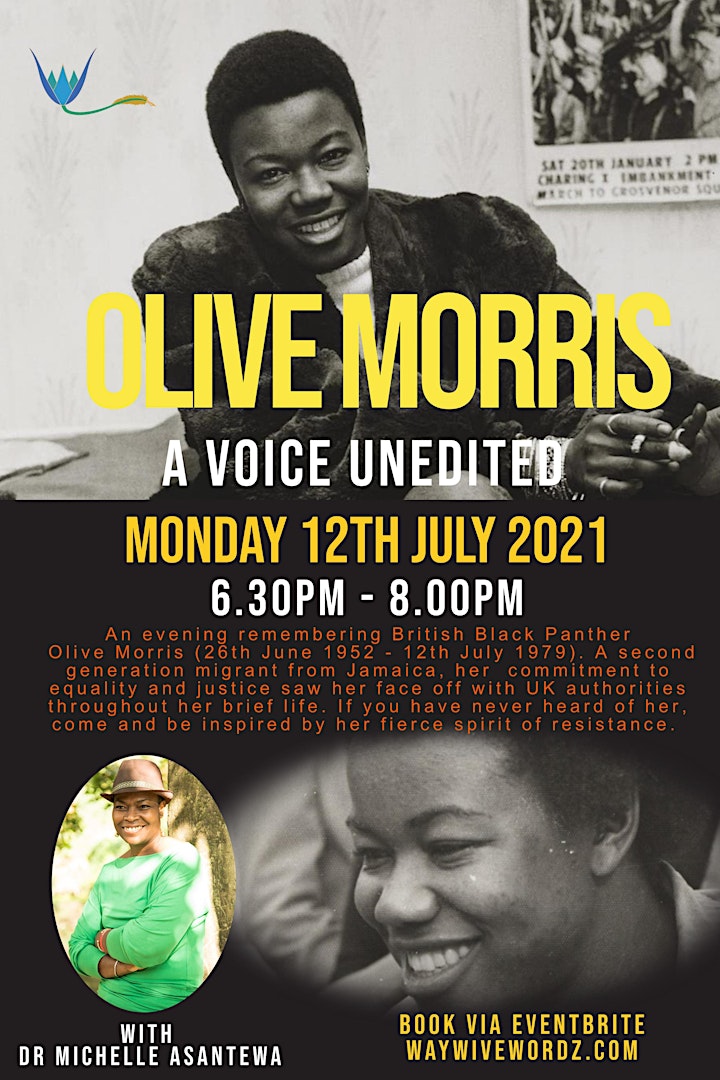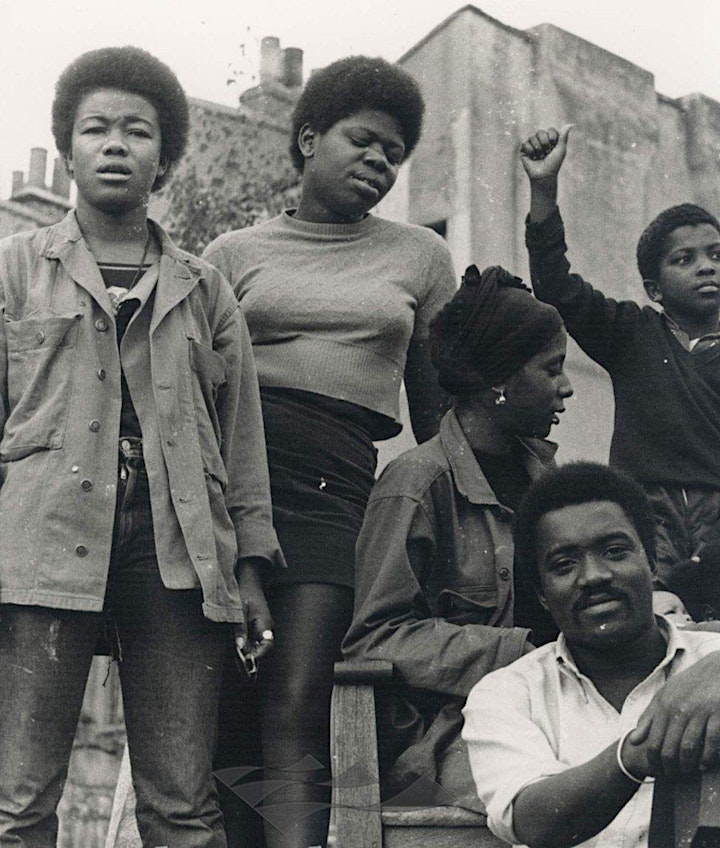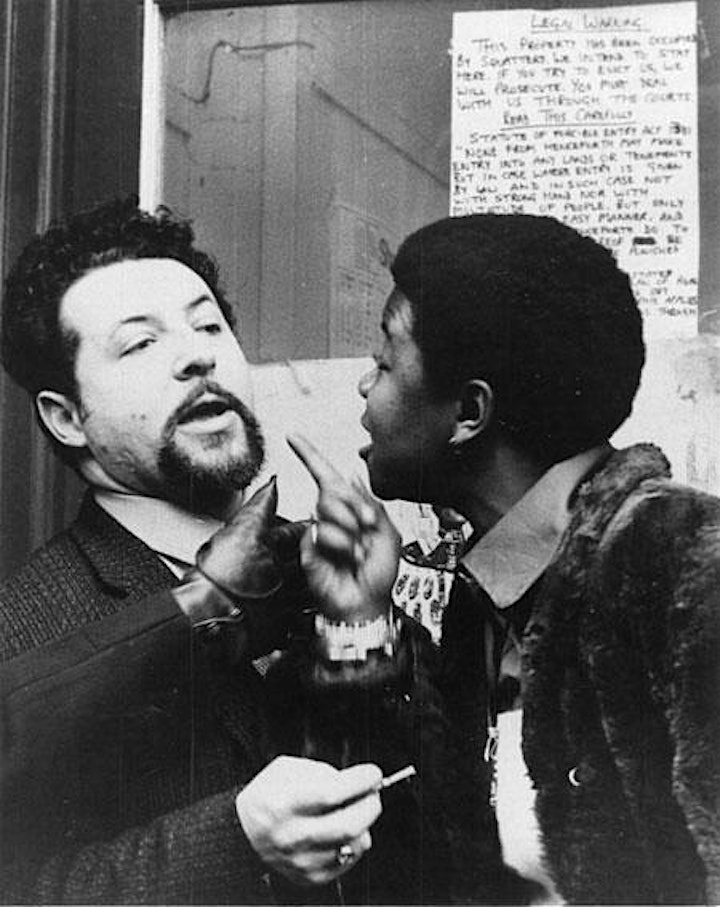 Organiser of Olive Morris: A voice Unedited
Way Wive Wordz specialises in a range of writing and educational initiatives:  publishing, editing and tuition. 
We provide a platform for new, undiscovered, underrepresented voices to make their creative mark in the world of writing. Words are a gift to the world. When expressed with consideration and uniqueness they have a remarkable power to transform lives. Through intimate engagement with this power we feel it's possible to achieve personal success in all areas of life. We take aspiration seriously and pride ourselves in recognising and nurturing talent. 
See Website for details: www.waywivewordz.com