Oman's Whales, Dolphins and Turtles Lecture 2017
Description
Oman Natural Heritage Marine Lecture 2017
'Whales, Dolphins and Turtles - an unique natural heritage'
"Oman is leading the way on marine research in the region, especially on the two highly enigmatic taxa: cetaceans and sea turtles".
Doors and bar open 6.00pm - Lecture 7.00pm - 8.30pm (Exhibition Road Entrance).
Bar closes at 9.30pm
This is the second annual Oman Natural Heritage Lecture at the Royal Geographical Society (with IBG) in association with Oman's National Field Research Centre for Environmental Conservation to receive an update from practising Oman field scientists on important new research of Oman's Marine environment.

"Marine field scientists from Oman report on new research from the coast of Oman with a focus on Arabian Humpback Whales (pictured- photo by Rob Baldwin/Environment Society of Oman), Dolphins and Turtles. The talks by Aida Al Jabri (Ministry of the Environment), Suaad Al Harthi (Environment Society of Oman) and Robert Baldwin (Five Oceans) will describe recent conservation successes and how sustainable tourism can help safeguard this unique Arabian marine heritage. The speakers will also address the dangers of plastic pollution in the marine environment".
The evening will be chaired by Kamela Al Barami from the Oman Embassy and Nigel Winser, the former Executive Director of Earthwatch Europe and Deputy Director of the Royal Geographical Society (with IBG).
The RGS-IBG doors open (Exhibition Road) at 6.00pm and the bar will be available before and after the lecture which begins at 7.00pm. Before the lecture there will be a presentation of images of Oman's Marine Environment by distinguished Omani photographers accompanied by Oman music. There will also be information about environmental activties in Oman by the Oman Embassy, the Oman National Field Research Centre for Environmental Conservation, the Environment Society in Oman and the UK Geographical Magazine.
The Speakers
Aida Al Jabri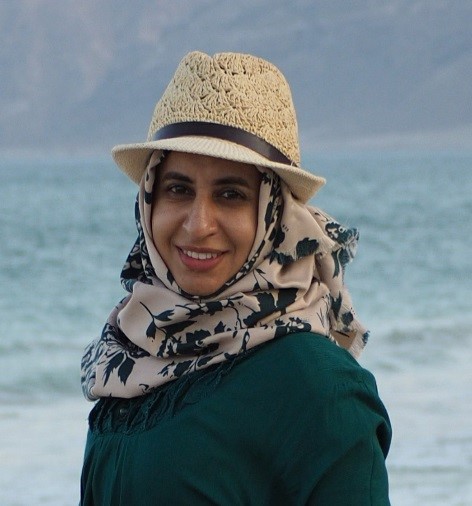 Aida Al Jabri obtained a Bachelor's degree in Marine and Fisheries Science from Sultan Qaboos University. She is a Marine Environment Specialist in Oman's Ministry of Environment and Climate Affairs, Marine Conservation Environment Department, where she has worked since 2011. She has 10 years of professional natural resource management experience working in and directing conservation programs focused on the marine environment. She coordinates multi-stakeholder science, education, and management activities, with a special skill for organizing and communicating training events for other Omanis. In her position at MECA she currently holds the position of Acting Head of the Marine Environment Section and serves as a technical environmental expert and trainer on all aspects of marine conservation. Most recently she has provided technical advice as part of team planning Oman's Marine Environment Conservation Strategy 2050 and served as a team member advising on marine conservation issues for the World Bank's Gulf Environmental Partnership and Action Program (GEPAP). Aida has a passion for whales and dolphins and has established draft executive government regulations for the management of whale and dolphin tourism activities. She also serves as lead Oman government official developing protocols for implementation of a country-wide marine mammal and turtle stranding network, related to which she has organized and led environmental education and awareness programmes, for various audiences, including school children, local fishermen, Omani women's societies, private companies, MECA rangers, and government environmental specialists.
Suaad Al Harthi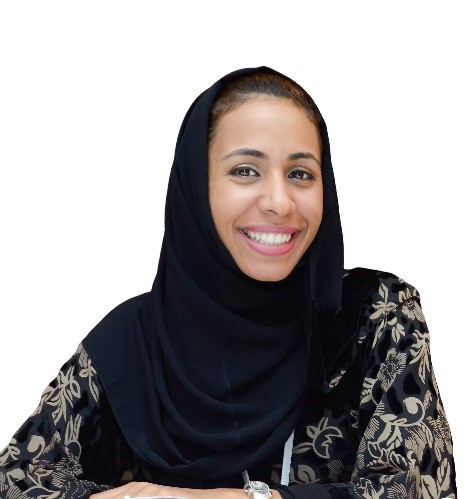 Suaad Al Harthi is the Program Director at the Environment Society of Oman (ESO), the only environmental NGO in the Sultanate of Oman. Her role involves promoting environmental awareness and advocating for conservation through the development of community outreach, environmental education and, research and conservation programmes. Prior to joining ESO, Suaad worked for the Environment Agency - Abu Dhabi as a Coastal Zone Manager with work focused on coral reef monitoring, coastal zone management and development of a maritime strategy for the Emirate of Abu Dhabi. Suaad holds a Master's degree in Coastal Environmental Management from Duke University and a Bachelor's degree in Environmental Studies from the University of San Diego. Passionate about environmental conservation and the underwater environment, she is also a PADI Open Water SCUBA Instructor.
Robert Baldwin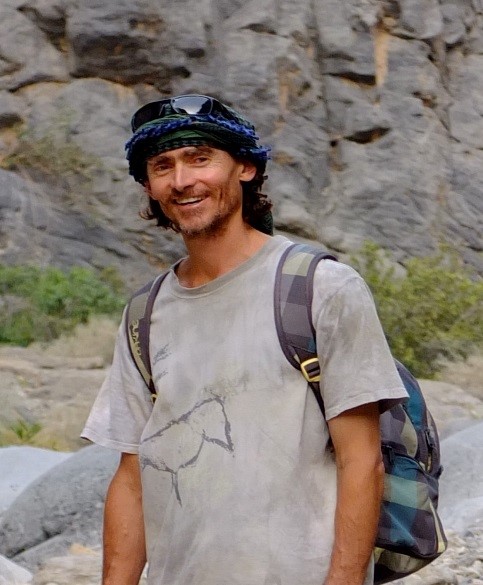 Rob Baldwin is a company Director and specialist marine research scientist at Five Oceans Environmental Services in Oman and has lived and worked in the Middle East for over 25 years. He began his career in Coastal Zone Management and has since broadened his experience to include a range of environmental disciplines. Rob is a recognized authority on the Arabian region's cetacean and sea turtle fauna and represents several international organisations as an expert advisor, such as IUCN (the World Conservation Union), the Convention on Biological Diversity (CBD), the Convention on Migratory Species (CMS), and the International Whaling Commission (IWC). Rob has been a driving force behind the challenge to understand and protect the marine life of the Arabian region and has written several books and many scientific papers on the subject.
The evening will be of interest to those concerned with environmental, conservation and marine matters in Oman and the Middle East. All are most welcome including Oman nationals in the UK, members of the Anglo Omani Society, members and Fellows of the Royal Geographical Society (with IBG), volunteers and staff of Earthwatch Europe, members of the Scientific Exploration Society and participants and staff of British Exploring.
Tickets for sale here on Eventbrite with special discounts for students. We all look forward to giving you a warm Omani welcome (with dates) to the Royal Geographical Society on Wednesday 18th October. It promises to be a great networking evening for those wanting to develop conservation and research links in Oman in the future. Any queries (including Oman and UK Press and Media) please email me nigel@winserdialogue.com or my mobile number is 0795 46 9941.
Sallaams and very best wishes, Nigel Winser
On behalf of Dr Roderic Dutton, Robert Baldwin, Sean Nelson and the speakers of the Oman Field Science Lecture 2016, Hadi Al Hikmani and Abdulaziz Al Huseini. Also the volunteer helpers Sue Morris, Nicola Bennet Jones, Peter Gladwin, Martin Hartley (photographer), Justin Marozzi, James Borell and Shane Winser.
15th August 2017
FAQs
Are there ID or minimum age requirements to enter the event?
All are welcome - and there is no need to bring ID to the event. Sue Morris and Shane Winser will be on the Reception desk and look forward to welcoming you.
What are my transport/parking options for getting to and from the event?
Parking in SW7 is difficult - so all those attending are encouraged to come by Tube (South Kensington or High Street Kensigton) - both a 12 minute walk. - or by Buses 9 + 10 to near the Royal Albert Hall.
How can I contact the organiser with any questions?
Please email me nigel@winserdialogue.com or give me a call/text on my mobile 07495 469941.
Or drop me a line - Nigel Winser, Old Forge, Brook End, Chadlington, Oxon OX7 3NF.
FAQs
Is my registration fee or ticket transferrable?
Yes tickets are transferable - please email to me let me know.
Shukran gazeelan. Thank you. Nigel Winser nigel@winserdialogue.com