On Communicating and Not Communicating: A psychodynamic approach to using s...
Description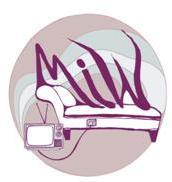 On Communicating and Not Communicating:
A Psychodynamic Approach to Using Social Media
A CPD Course for Psychotherapists and Psychoanalysts
This half-day course will take a psycho-cultural approach to the world of social media. It will provide introductory training in the skills required to engage with social media technologies as well as providing a reflective space in which to consider the ethical and emotional tensions for psychotherapists seeking to promote their practice. The course will be run by Dr Caroline Bainbridge (University of Roehampton), Dr Candida Yates (University of East London) and psychotherapist, Dr Aaron Balick (University of Essex). It is organised by the Media and the Inner World research network, which is funded by the Arts and Humanities Research Council. Participants should be familiar with the internet and email but will not need previous experience of social media in order to take part. Certificates of attendance and participation can be provided where required.
1.30pm Registration, Tea & Coffee
2.00pm Welcome and Introduction
2.20pm A Personal/Professional Perspective - Dr Aaron Balick + Q&A

3.00pm Skills for Social Media - Introductory Training in the Computer Suite
4.15pm Tea & Coffee
4.30pm Ethics and Dilemmas - Discussion Session
5.00pm Event ends

In accordance with the aims of the MiW research network, our aim is to provide a psychodynamic space for the exploration of the themes and processes involved in engaging with social media.
The course will be held in Room G001 in Parkstead House at the University of Roehampton, Whitelands College Campus. Travel options and advice on how to find the venue can be found here. Bookings are limited to one per person and places will be allocated on a first come, first served basis.