Local nature writer Nicola Chester discusses her memoir with Claire Fuller.
About this event
From treetop protests at the Newbury Bypass to the grand Highclere Estate, On Gallows Down is that rare thing: nature writing as political as it is personal.
The story of a life shaped by landscape; of an enduring love of nature and the fierce desire to protect it - living as part of the rural working class in a 'tied cottage' on a country estate - and what it takes to feel like you belong. On Gallows Down is a book about hope - from the rewilding of Greenham Common after the missiles left to how, as a new mother, Nicola walked the chalk hills to give her children roots, teaching them names and waymarks to find their way home. It is about the songs of the nightingale and cuckoo - whose return she waits for - the red kites, fieldfares, skylarks and lapwings that accompany her, the badger cubs she watches at night and the velvety mole she finds in her garden.
And it is also the story of how Nicola came to write and to protest - unearthing the seam of resistance that ran through Newbury's past, from the Civil Wars to the Swing Riots and the women of the Greenham Common Peace Camps and to the fight against the Newbury bypass. A resistance that continues today against the destruction of hedgerows, trees and wildlife through modern farm estate management. On Gallows Down is perfect for fans of H is for Hawk, The Salt Path and Featherhood.
Nicola Chester will be talking about her book to novelist Claire Fuller, followed by questions from the audience and a book signing at the Herongate Club on October 9th at 7.30. Tickets are £8 and include a glass of wine.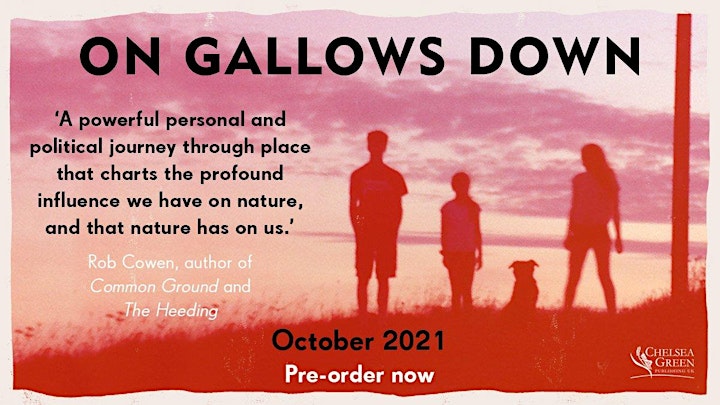 Organiser of On Gallows Downs - Nicola Chester
The award-winning Hungerford Bookshop can be found in our beautiful listed building at the heart of our historic town. You won't experience algorithms here. What we do offer is knowledge, personal recommendations, the chance to hear from the authors themselves and the joyful serendipity of discovering a title you never expected.