Learn the nature and source of pain, as well as some of the methods taught by Buddha to transform every day pain into a path of inner peace
About this event
This is for ON-LINE booking only.
"If while experiencing adverse conditions our mind remains calm and happy through the practice of patience, we do not have a problem. We may have a challenging situation, and may even be sick or injured, but we are free from pain."
Ven Geshe Kelsang Gyatso Rinpoche (The New Eight Steps to Happiness)
In this half day course you will learn the nature and source of pain, as well as some of the methods taught by Buddha you can apply to transform everyday pain int a path of acceptance, peace and deep awakening.
The course will include guided meditations, teachings and the opportunity for questions/discussion.
This course is suitable for everyone, but is particularly helpful for those interested in learning more about Buddhist meditation and practice.
PROGRAMME
10:00 am Talk & meditation
11:15 am Break
12:00 pm Talk & meditation
The event concludes at 1:00pm
£15.00 per person
Free for members/subscribers
Full details of the meditation centre's programme and membership information please see www.meditateinnottingham.org
EVERYONE WELCOME
0115 985 7356
hello@kmcnottingham.org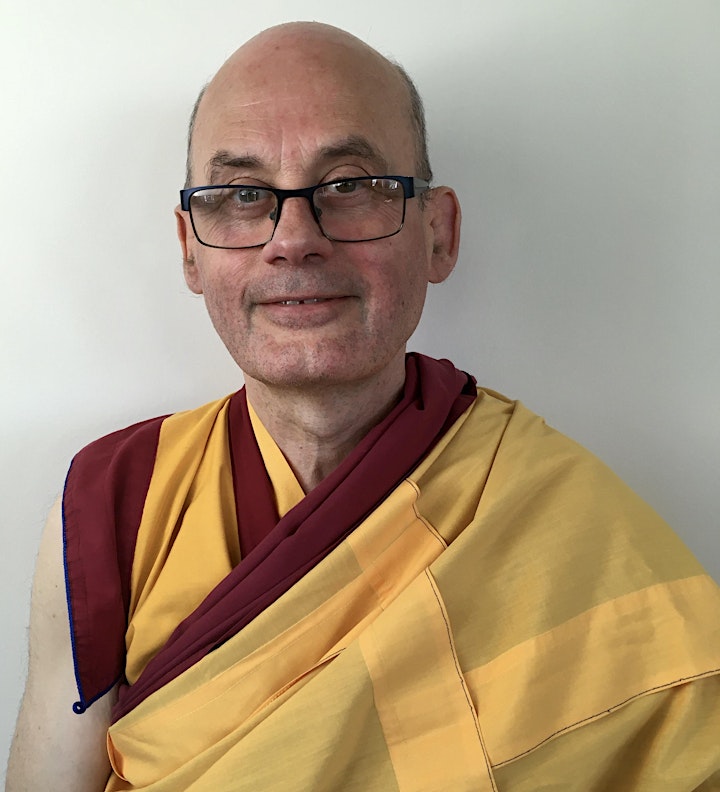 The teacher for this course is Gen Kelsang Chodor who has been studying and teaching Kadampa Buddhism for over 25 years. He now lives at KMC Nottingham and devotes his time to helping others meet and practise Kadampa Buddhism in modern daily life.