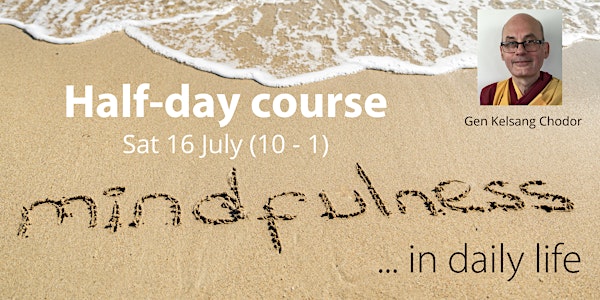 ON-LINE: - Mindfulness in daily life - 10 am - 1 pm 16th July, 2022
Learn the practice of mindfulness that has the power to make your mind peaceful all the time.
About this event
This is for ON-LINE booking only.
"If we do not develop mindfulness our meditations will be hollow and empty. There will be nothing for our wild elephant mind from back and forth in it's customary, uncontrolled manner between objects of attachment, anger, jealously and so forth."
Ven. Geshe Kelsang Gyatso Rinpoche (Meaningful to Behold)
The practice of mindfulness has many meanings. On this course you will learn a superior practice that has the power to make our mind peaceful all the time regardless of external conditions. Although profound it is simple and can be practised by everyone in normal daily life. Learn how to transform everything we meet into the path to lasting happiness.
The course will include guided meditations, teachings and the opportunity for questions/discussion.
This course is suitable for everyone, but is particularly helpful for those interested in learning more about Buddhist meditation and practice.
PROGRAMME
10:00 am Talk & meditation
11:15 am Break
12:00 pm Talk & meditation
The event concludes at 1:00pm
£15.00 per person
Free for members/subscribers
Full details of the meditation centre's programme and membership information please see www.meditateinnottingham.org
EVERYONE WELCOME
0115 985 7356
hello@kmcnottingham.org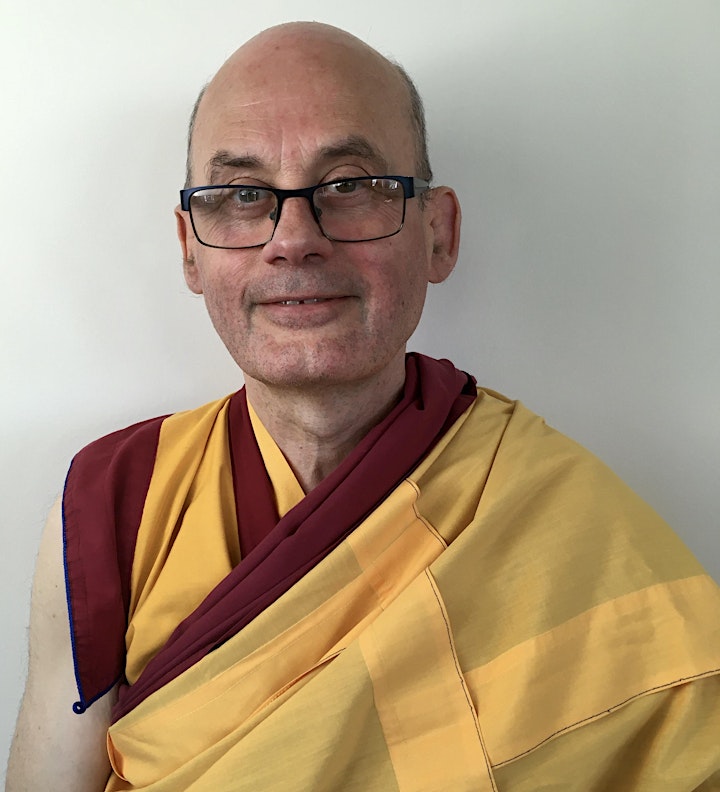 The teacher for this course is Gen Kelsang Chodor who has been studying and teaching Kadampa Buddhism for over 25 years. He now lives at KMC Nottingham and devotes his time to helping others meet and practise Kadampa Buddhism in modern daily life.