Description
The Workers Union Ensemble present the London date of their Sound and Music supported 'On and Off Tour 2015'. This gig will feature five newly commissioned works alongside the London premiere of Danish composer Simon Steen-Andersen's On and Off And To And Fro (2008) for soprano saxophone, double bass, vibraphone and three players with megaphones.
The other composers featured are three twentysomething emerging stars Ryan Latimer (WUE Composer-In-Association), Kate Whitley and Jay Capperauld (winner of the WUE Heidi Cupp Award 2013) as well as two slightly older heads Benjamin Oliver (conductor of the WUE) and Scottish composer, Mic Spencer.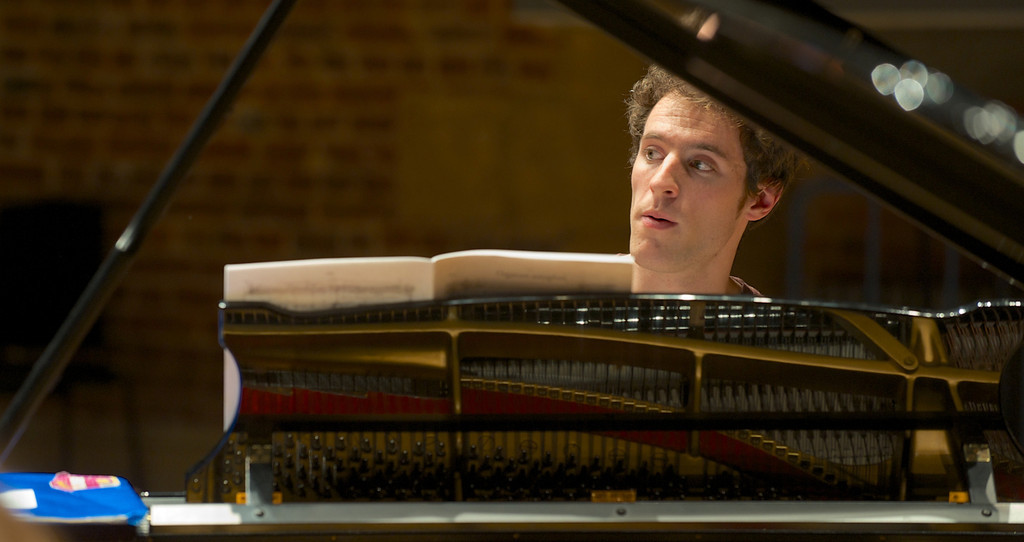 Organiser of On & Off @ The Warehouse
The Workers Union Ensemble is a group of professional musicians, who (mostly) studied at the Guildhall School of Music and share an interest in performing new music. We specialise in working with composers to enable and promote the performance of new works written especially for the group.
Oboe -  Anna Durance; Saxophone - Ellie Steemson; Bass Clarinet (guest) - Alison Hughes; Double Bass - Mercedes Cartwright; Piano - Edward Pick; Percussion - Caz Wolfson & Joley Cragg; Conductor - Benjamin Oliver