Description
*** This event is now sold out. ***
The venue is bigger. The speakers are legendary. This is the very first time that the science behind true crime will be brought to life by pioneers in forensics, crime and security.
Following the runaway success of our UK conference, join us in our first big event for the Big Apple hosted by Forensic Outreach. We're incredibly excited to announce that we'll be joined by the most prominent forensic, crime and security science heavyweights from across the United States. It'll be an unforgettable day out in New York City. There's never been anything like this – for schools or the public – so don't miss out!
---


About FrontLineCon
FrontLineCon was first held in London in 2016 before an audience of 400 people at the prestigious Royal Institution. We brought together distinguished faculty from the United Kingdom and abroad for the general public and schools. The event was a spectacular success – and we were asked to bring the concept to the USA in 2017.
Now, in our NYC venue, we're bringing this to your doorstop in a bolder way than before.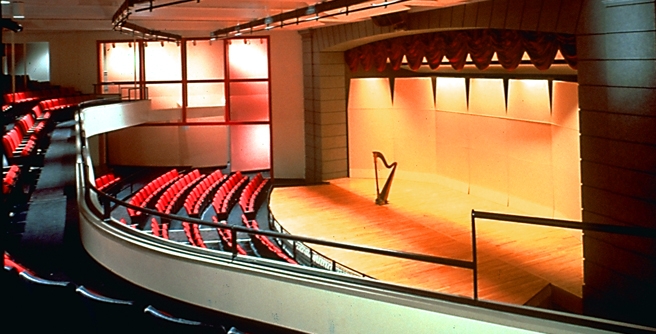 ---


Our Incredible Speakers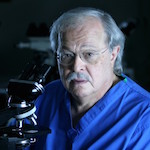 Dr. Michael Baden is the former Chief Medical Examiner for New York City and during his illustrious career, has performed autopsies on more than 20,000 people and as part of several prominent cases. For thirteen years, Dr. Baden hosted the popular HBO series "Autopsy" and is FOX News Channel's Forensic Science Contributer. As well as having held prominent positions on the Society of Medical Jurisprudence and the American Academy of Forensic Science, Dr. Baden has authored more than eight books and papers on the topic of forensic medicine.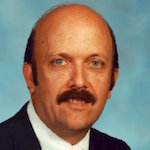 William Tobin is a former Special Agent for the Federal Bureau of Investigation. His role as a Chief Forensic Metallurgist at Forensic Engineering International involved the investigation of cases (both criminal and non-criminal) involving metals and materials. These include: transport disasters, building failures and mining accidents. William also has expertise in firearms – with specific reference to toolmarks analysis and comparison.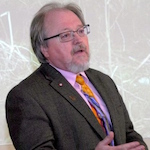 Dr. Dennis Dirkmaat is the Director of the Department of Applied Forensic Science at the University of Mercyhurst. He holds a PhD in Forensic Anthropology and is one of the foremost researchers in the areas of forensic archaeology, taphonomy and mass fatalities – on which he has published numerous articles and books. Dennis was also the primary scientific advisor to during the recovery and identification of victims of United Flight 93, 9/11 as well as several other aircraft disasters.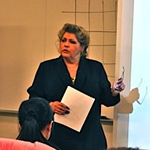 Deneen Hernandez is a Forensic Examiner for the Federal Bureau of Investigation Laboratory Division in the Cryptanalysis and Racketeering Records Unit in Quantico, VA. She examines suspected gambling (bookmaking/gambling devices) records and conducts forensic examinations on documents to ascertain if they possess the necessary characteristics to determine if they are illicit gambling records. She is an Adjunct Professor in undergraduate Criminal Justice, Digital Forensics and has adjunct graduate Public Policy studies.
Matt LaVigna is the President and CEO of the National Cyber Forensics & Training Alliance (NCFTA), a nonprofit organization dedicated to working with private industry and government partners to share information related to a wide range of threats. Prior to joining the NCFTA management team in March 2015, Matt spent over 26 years in the United States Secret Service where he led criminal investigations in Pittsburgh, New York City, and at Secret Service Headquarters in Washington, DC. In Washington, he also held several high profile positions to include the Presidential Protection Detail, Investigative Fellow for the United States Senate and as a Staff Assistant during the foundation of the Department of Homeland Security.
Our conference agenda as well as any additional speakers will be added here in February 2017. Speakers are subject to change.
Please contact us directly if you have any questions about this and we'd be delighted to assist.
---
General Admission Information
We welcome members of the public to join us at this event. We have found that CSI enthusiasts, crime writers and armchair detectives all enjoy hearing from our speakers. However, please note that (in line with our public engagement objectives) this event is also open to schools, so young adults (16+) will also be attending the event. If you'd like further information about this, please reach out to us and we'll be happy to assist and provide any support.
---
Information for School Groups
Teachers: We are offering 1 free place for a teacher per 10 students. Teachers, please feel free to contact us directly to redeem this offer. This offer is extended to schools only.
---
Refunds
Please note that we cannot offer refunds within 4 weeks of the conference. To obtain a refund, please notify us directly in writing at: bookings@forensicoutreach.com and indicate the date of sale. No refunds will be processed after the event. We will respond to refund requests within 48 hours.