Event Information
Location
Please purchase the ticket for your location.
Events will be held in NYC, DC, LA and San Francisco.
Description
*** Tickets are selling quickly. Reserve them now by emailing bookings@forensicoutreach.com ***


We're back. We're near your school. This is the second time that the science behind true crime will be brought to life by pioneers in forensics, crime and security – and we're coming to FOUR locations in the USA by popular demand:
New York City, New York: April 3, 2018
Washington DC: April 5, 2018
Los Angeles: April 12, 2018
San Francisco: April 17 2018
Following our sold-out New York conference in 2017, join us for one of four events to be hosted by Forensic Outreach in 2018. We're incredibly excited to announce that we'll be joined again by some of the most prominent forensic, crime and security science heavyweights from across the United States. It'll be an unforgettable day out in your city. There's never been anything like this – for schools or the public – so don't miss out!
Schools, our full leaflet for 2018 is coming soon, so stay tuned.
---


FrontLineCon was first held in London, England in 2016 before an audience of 400 people at the prestigious Royal Institution. We brought together distinguished faculty from the United Kingdom and abroad for the general public and schools. The event was a spectacular success – and we were asked to bring the concept to the USA in 2017. Our second conference in New York, run in April 2017 for an audience of 700 students and teachers, was sold-out.
Now, in our third year running, we're bringing this conference to four locations around the USA. It's set to involve nearly three thousand students and teachers from across the country. Don't miss your chance to attend.
---
Testimonials: What Schools in the USA Said
"First of all let me congratulate you for the wonderful job yesterday. It was a great success and my students and I enjoyed every minute of our stay. The presenters were absolutely terrific. I cannot say how much we appreciate the opportunity given to us to be able to participate in this conference." Ms. Anita Wicks-Dharmay, Preston High School
"Thank you so much for your hospitality, professionalism and an overall great conference experience (the first for the majority of my students)." Terri Dove, Dr. Henry A. Wise, Jr. High School
"Excellent conference. So well organized. Thank you so much!" Sister Mary Jane Paolella, Sacred Heart Academy
"Thank you for the wonderful educational opportunity. My students have all had wonderful things to say. I've even been hearing from teachers of other subjects that it is all they have been talking about in their other classes!" Anonymous
"We all loved it! Looking forward to next year." Joe Rue, Rye Country Day
---


Our Incredible Speakers
Please note that speakers will vary across locations; and more will be added here in due course (but you can see all current speakers for various locations on our website). For more specific information, please check our website here.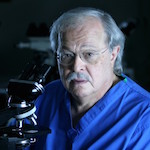 Dr. Michael Baden is the former Chief Medical Examiner for New York City and during his illustrious career, has performed autopsies on more than 20,000 people and as part of several prominent cases. For thirteen years, Dr. Baden hosted the popular HBO series "Autopsy" and is FOX News Channel's Forensic Science Contributer. As well as having held prominent positions on the Society of Medical Jurisprudence and the American Academy of Forensic Science, Dr. Baden has authored more than eight books and papers on the topic of forensic medicine.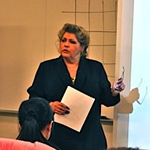 Deneen Hernandez is a Forensic Examiner for the Federal Bureau of Investigation Laboratory Division in the Cryptanalysis and Racketeering Records Unit in Quantico, VA. She examines suspected gambling (bookmaking/gambling devices) records and conducts forensic examinations on documents to ascertain if they possess the necessary characteristics to determine if they are illicit gambling records. She is an Adjunct Professor in undergraduate Criminal Justice, Digital Forensics and has adjunct graduate Public Policy studies.
Our conference agenda as well as any additional speakers will be added here in due course. Speakers are subject to change.
Please contact us directly if you have any questions about this and we'd be delighted to assist.
---
General Admission Information
We welcome members of the public to join us at this event. We have found that CSI enthusiasts, crime writers and armchair detectives all enjoy hearing from our speakers. However, please note that (in line with our public engagement objectives) this event is also open to schools, so young adults (16+) will also be attending the event. If you'd like further information about this, please reach out to us and we'll be happy to assist and provide any support.
---
Information for School Groups
Teachers: We are offering 1 free place for a teacher per 10 students. Teachers, please feel free to contact us directly to redeem this offer. This offer is extended to schools only.
---
Refunds
Please note that we unfortunately cannot offer refunds on purchased tickets.
Date and Time
Location
Please purchase the ticket for your location.
Events will be held in NYC, DC, LA and San Francisco.
Refund Policy