Sales Have Ended
Ticket sales have ended
Thanks for your interest in this retreat. Unfortunately all places have now been taken. There is a waiting list option available. We invite you to register for this in case a place should become free.
Sales Have Ended
Ticket sales have ended
Thanks for your interest in this retreat. Unfortunately all places have now been taken. There is a waiting list option available. We invite you to register for this in case a place should become free.
Description
On the Threshold: the courage to stand on the edge of change
a Circle of Trust® weekend community retreat for the new year
"If we are willing to embrace the challenge of becoming whole… we cannot embrace that challenge all alone, at least, not for long; we need trustworthy relationships to sustain us, tenacious communities of support, if we are to sustain the journey toward an undivided life."
— Parker J. Palmer
Thresholds are uncertain edges in our lives. They are places of beginnings that have the potential to carry us from one place to another; places of transition where we stand between 'no longer' and 'not yet', the known and the unknown. They may be challenging and disorienting, and they may lead us to transformation and celebration. When we stand on the threshold, we stand before a potent opening to change that demands wisdom and discernment. Crossing the threshold requires courage and deep inner listening. When we look back, our view of the journey we have made may be poignant.
Join us for a new year weekend retreat of exploration and contemplation on the theme of thresholds in our lives. Working within a 'Circle of Trust', an approach to reflection and inner listening developed by Parker J. Palmer and the Center for Courage and Renewal, we will create space to reflect on the threshold times in our lives and what it means to stand on the edge of change with courage and attention, listening for what calls us, anticipating our next step…
This community retreat is a low cost event, which we hope will be accessible to many.

Courage & Renewal® retreats foster personal and professional renewal by offering the time and space to:
pause, disconnect from technology and be still
explore where you are on your journey
talk through and honour both struggles and successes
witness and be witnessed; listen and be listened to
learn new skills for strengthening your capacity to ask open and honest questions, hold tensions, and rejoin soul and role
The process:

Together, we will engage in large and small group conversations, drawing inspiration for these from poetry and writings and stories. We will share silence, solitude and reflective journaling, and hear tales from our own lives and work. Together we follow a shared exploration of the intersections between our inner passion, courage and sense of purpose that give meaning to our life and work in the world. There will also be an opportunity to work in small groups to learn how to engage in clearness dialogues, a practice that can serve us in everyday life. Clearness dialogues involve deep listening and space-holding for others, enabling us to hear our own inner wisdom while also drawing on the wisdom our companions.
Who should participate:
The retreat welcomes people who are seeking opportunities for reflection and renewal as a means of illuminating their own life journey, or enhancing their leadership role in work, organisational or community settings.
This retreat draws on the work of Parker Palmer and the programmes of the U.S.-based Center for Courage & Renewal. This approach to 'personal formation' and professional development is founded on the belief that good leadership, in its very widest sense, - the ability to genuinely be of service in our communities and workplaces, - flows from the identity and integrity of the individual. The retreat process invites participants to reclaim wholeness of self and clarity of vocation while making connections between the renewal of one's spirit and the revitalisation of the communities and workplaces of which we are part.
Dates and times:
Start time:
check-in 3.00-4.30pm, in time for a 5pm start, Friday 5th January 2018
End of retreat:
after lunch, Sunday 7th January 2018 (lunch ends 2pm and is followed with an optional Q&A session that will end at 3pm)
The retreat is residential for all participants. We begin on Friday evening with check-in available from 3.00 p.m. and the initial gathering at 5:00 p.m. We end on Sunday afternoon after lunch around 2pm, with an optional Q&A session afterwards which will end at 3pm. Participants are asked to arrive in good time so they can settle in before the first session on Friday at 5pm, and to plan to stay for the whole of the retreat.
Our venue:
Set in the beautiful north Derbyshire countryside between Chesterfield and Sheffield, Unstone Grange is a Centre for Personal Creative Growth with 5 acres of grounds and gardens which are looked after according to permaculture principles. Established for over 20 years, the Grange is run by a charitable trust whose aim is to make their venue available to groups of people wishing to explore their lives, take conscious steps forward in their personal development and ultimately feed that growth and development back into their lives and communities.The centre welcomes groups with a wide range of interests, including meditation, bodywork, healing, dance, drama, artwork, music, and others.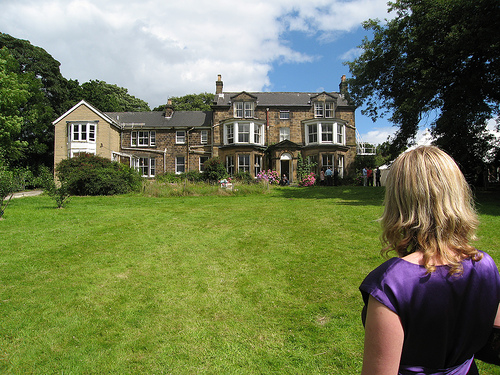 Accommodation at Unstone Grange, in keeping with the principles of community on which the centre is founded, is comfortable and simple, in shared rooms with shared facilities. We are able to hold two of the smaller rooms for single occupancy for people with particular health considerations. All meals are vegetarian. The cooks can also accommodate specific dietary requirements. Please contact us if you need to check on your requirements before registering, and there is also space on the registration form for you to confirm your dietary requirements.
Our retreat takes place in January and although the Grange has plenty of sources of heating, warm clothes are recommended. Visitors are also expected to take a little responsibility for some of the group 'care-taking', for example by helping lay out breakfast and tend to a couple of open fires as needed, and making and stripping their own beds.


Getting to the venue:
Unstone Grange is just outside the town of Chesterfield in Derbyshire (4 mls from the railway station). Chesterfield is served by a mainline train station that connects Sheffield and London.
For full details of how to get to Unstone Grange, please go to their website http://d2063891.u394.pipeten.co.uk/contact-us/
Arriving early or staying on:
Unfortunately is not possible to stay for extra nights at Unstone Grange, which hosts group bookings only. If you would like to spend more time in the area, helpful websites include:
http://www.peakdistrictonline.co.uk/peak-district-accommodation-c2063.html
http://www.visitpeakdistrict.com/accommodation/
What to bring:
comfortable, warm and seasonally and weather-appropriate clothing

indoor and outdoor shoes

toiletries and personal items

dressing gown or sweats for comfort and modesty when walking around the shared areas

towel (though you can hire one at the venue for £1)
Cost:
Retreat fee: £270 early bird (up to 19th November); £295 (from 20th November)
The fee includes:
simple, comfortable overnight accommodation in shared rooms with shared facilities. We encourage you, in the spirit of this community retreat, to come to room-sharing as part of our community retreat experience, which enables us to price the retreat economically. There are three large group rooms available for relaxation between our sessions, and ample grounds. Rooms will be allocated on arrival unless you indicate in the registration form that you would like to share with a particular person (or persons). Two smaller rooms are available for single occupation for people with health considerations (please email the organiser on beereid@gmail.com to check availability)

delicious vegetarian meals during our retreat time (breakfasts, lunches, dinners, drinks & snacks). Note that Unstone Grange is also able to cater for specific diets if required; please indicate this on your registration form

facilitation by a skilled facilitator prepared by the Center for Courage & Renewal in the U.S.
Please note that full payment of the retreat fee is required on registration.
Cancellations:
Payment is required at the point of registration. You may withdraw your registration before 19th November, at which point you will be offered a refund, minus a 25% admin fee. If you cancel your place on the retreat after 19th November, no refund will be offered. In the very unlikely event that, due to unforeseen circumstances, the retreat has to be cancelled by us, we will refund all registration fees paid by participants. Our liability is limited to refunding only the event fees. We recommend therefore that participants have adequate insurance to cover any cancelled travel or personal expenses, and that if travelling a long distance, you delay making your travel plans until after 19th November.
Facilitator: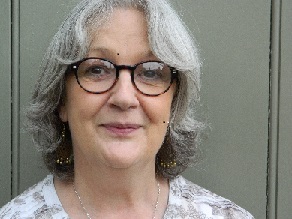 Barbara Reid, PhD is a U.K.-based facilitator of Circles of Trust, trained at the Center for Courage & Renewal in the U.S. She has worked as a university teacher and researcher in the social and urban policy fields since 1986, leading vocational degree programmes and managing social action research projects for public services and third sector organisations. With a long-standing commitment to contemplative and reflective practice in education, Barbara is now a teacher of Mindfulness Based Approaches, and is a member of the core team at the Centre for Mindfulness Research & Practice at Bangor University. She now divides her time between university teaching, teaching and facilitating in a range of organisational and community settings, and providing supervision to individuals and groups in support of their work and personal growth.
Registration:
Registration is limited to 14 participants. To register, please book via this site, or email Barbara on beereid@gmail.com to request a paper copy of the registration form.
Preparing for the retreat:
If you are unfamiliar – or even if you are familiar with the work of Parker Palmer and the Center for Courage & Renewal, you might like to look at some of Parker Palmer's books - "A Hidden Wholeness", "The Courage to Teach", and "Let Your Life Speak". Further information about the approach taken in our retreats is available on the Center for Courage & Renewal's website - www.couragerenewal.org
Our retreat follows the approach developed by Parker Palmer and the Center for Courage & Renewal, and is reflective, contemplative and discursive. Each day will start with optional silent reflection time before breakfast. During the days, personal reflective time will often effectively be quiet time, though at other times we will be in discussion in pairs, small groups, and in the large group. Deep listening is also an important part of our work together. There will be sessions in the evenings, up until 9-9.30pm.
Additional information:
For queries, please contact us as follows:
t 01733 252322
m 07970 877092
email beereid@gmail.com