Description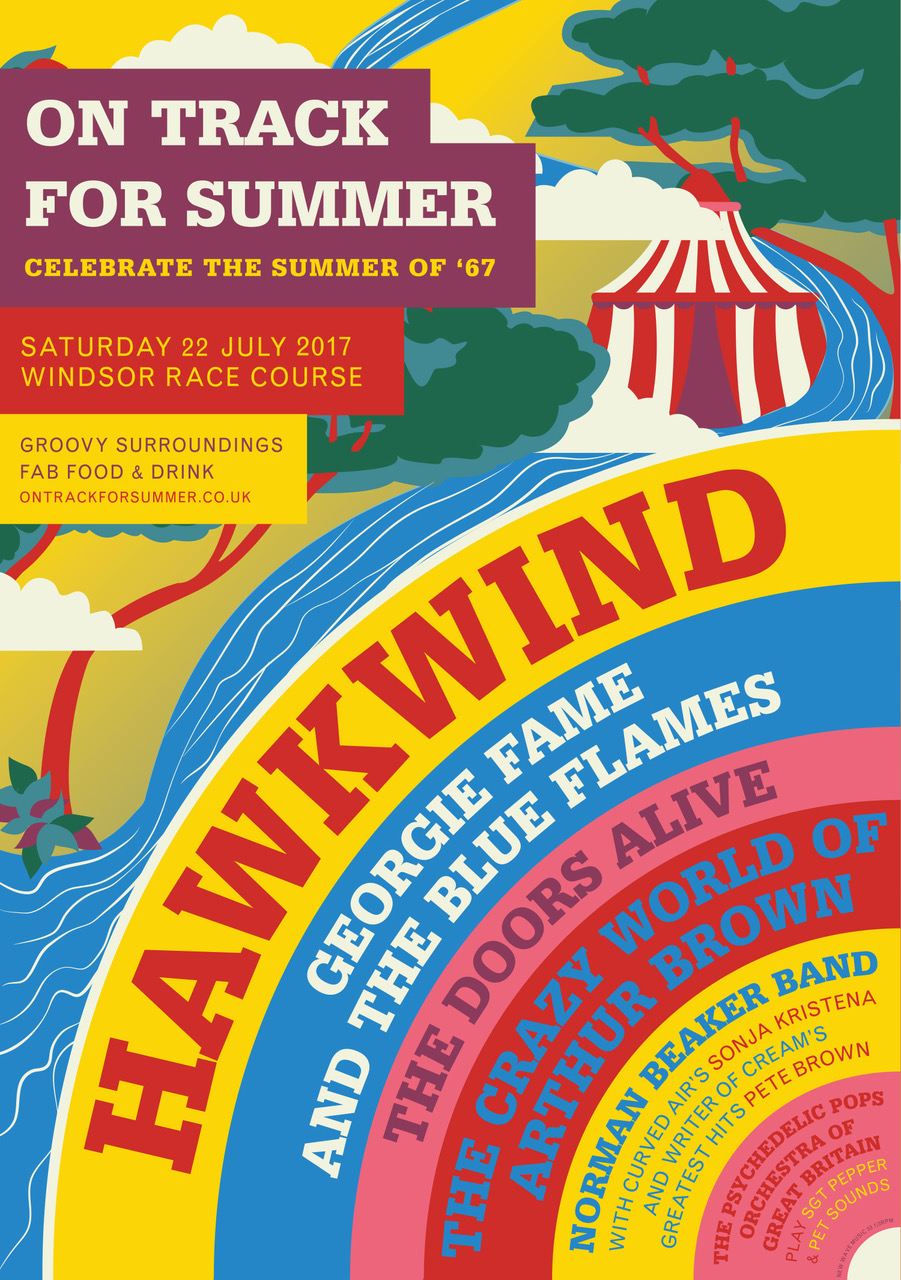 Fifty years ago music fans celebrated the summer of peace and love with a festival at Balloon Meadow at Windsor Racecourse. On Saturday July 22nd the Racecourse is again host to a special day of music and psychedelia as we mark this glorious anniversary.
Headlining will be a mixed media extravaganza courtesy of the original Space Rockers and purveyors of Cosmic tunes the inimitable Hawkwind complete with dancers, circus troupe and light show. Artists from that historic bill of 50 years ago are returning: Georgie Fame and the Blue Flames, and The Crazy World of Arthur Brown featuring the god of hellfire himself. Cream played on that day , and now Pete Brown who wrote some of their greatest hits like Sunshine of Your Love will make sure that is specially remembered, Sonja Kristena from Curved Air will perform her band's greatest hits and two of the summer's best loved records: Sgt Pepper and Pet Sounds- will be premiered in their entirety by the Psychedelic Orchestra of Great Britain.
It will be a special day to remember capped off with a performance from The Doors Alive who will recreate the music of Jim Morrison and the band who made 1967 such an unforgettable year with the release of their debut album. Turn on, tune in and drop down to Windsor Racecourse the home of the original festival of 1967.
Organiser of ON TRACK FOR SUMMER - Music Festival celebrating the Summer of '67