Location
Weir Bank
Monkey Island Lane
Bray-on-Thames
Maidenhead
SL6 2ED
United Kingdom
Refund policy
Refunds up to 7 days before event
Eventbrite's fee is nonrefundable.
Sales Have Ended
Ticket sales have ended
Thank you for your interest. Ticket Sales on line have now ended but you may be able to purchase on the door depending on availability.
A fabulous and magical family event by The River Thames for Summer 2021: Live music, entertainment, enchanted market, fine food and drink!
About this event
What is included in the ticket price?
Entrance into "The Enchanted Market", with unique and enthralling stalls
The Riverside Garden with food stalls and drinks area, Steampunks, walkabout entertainments, close-up magic and much more!
"Little Muddy Me" will be providing outdoor activities for children including marshmallow roasting!
The bellydance Hafla hosted by "Jadoo's Jingles"
"The Riverside Marquee" main stage, including magic shows, theatre shows, poetry and rap and "Once Upon a Bus" live on stage
Live Music featuring "The Hedge Inspectors", "Victor and the Bully" and headliners "Spriggan Mist"
The free shows run from 10- 8 pm!
Additional Extras
VIP Tables in the Riverside Marquee. Reserve a table for the day from 10am-5pm inside the Marquee for £60. Strictly limited availability based on 6 persons (but could take 8 if legislation stays as it is!)
The Once Upon a Bus storytellers will be performing a number of 'Donaldson classics' on the beautiful bus. Limited numbers for 20 minute session times and you can pay at the door!
Internationally respected healers, mediums, tarot and rune readers
Nathaniel Garland can be booked for individual tarot card readings on Once Upon a Bus!
Creative activities led by the talented Mel Odie and her team. There will be 3 different activities to keep the Children busy!
Fine food and drink stalls*
*Please note that only food and drink purchased on the premises can be consumed at this event
*During the event we will be filming in forms of drones/hand held cameras and photography.This will be used for promotional material and future events by Arcana Happenings LTD .By purchasing a ticket you agree to being filmed and for all images to be used by Arcana. Please notify management on the day if this is an issue*
Where is Weir Bank?
Weir Bank is located in Bray-on-Thames at Monkey Island Lane SL6 2ED accessed via "Bray Village"
Directions
To reach us:
From London: Leave the M4 at Junction 8/9. At the roundabout, take the 3rd exit onto the A308(M) signposted Maidenhead (Central)
From the West: Leave the M4 at Junction 8/9. At the roundabout, take the 2nd exit onto the A308(M) signposted Maidenhead (Central)At the next roundabout take the 3rd exit onto the A308, signposted to Windsor
Take the left turn onto the B3028, Upper Bray Road, signposted to Bray Village
As you approach Bray village, take the first turning opposite The Crown pub, into Old Mill LaneFollow Old Mill Lane, passing over the M4 motorway bridge
Turn left into Weir Bank, just after Weir Bank Lodge
There are full toilet facilities including disabled and baby changing facilities
There is plenty of free onsite parking
For more information visit:
How do I book tickets?
All tickets are are booked via the Eventbrite system
Please book your tickets here and print/save them to show on the day
If the event is cancelled due to new COVID-19 restrictions, will I get a refund?
Yes
We offer a full money back guarantee should the event be cancelled
Should you, or a member of your household show any signs of Covid 19, you may transfer your ticket to another person
*Refunds for other reasons are reviewed and will be decided by the event organisers*
Eventbrite Fees will only be refunded if the event is cancelled. Eventbrite fees will not be refunded for other reasons.
How we plan to keep you safe...
The health and the safety of our audience and staff is of paramount importance at all times. We have taken all necessary measures to adhere to government regulations and will make changes according to new guidelines as required
By attending the event customers are confirming they are not exhibiting any symptoms of Covid-19 and will abide by all the safety measures put in place
Sanitising stations are sited on entrance/exit/toilets and in the bus grotto entrance/exit.
Please use the hand sanitising points provided throughout the site and wash your hands regularly
We will encourage regular hand washing and sanitising with regular announcements
The Creators of Once Upon a Bus
The magical Once Upon a Bus is "A World on Wheels of Storytelling" and family event management company created and developed by Arti Sharma-Grey (The Elf) and Matt Grey (aka The Captain/Bubbleman). Based in Bray the company was established in 2013 and launched by the late great Paul Daniels and the lovely Debbie McGee, with over 1000 people in attendance it was a day to remember!
Once Upon a Bus celebrate the storytelling craft with entertaining, educational sessions on a beautiful customised double-decker bus. Specially developed to allow young people to enjoy and explore the magic of storytelling in an interactive, immersive environment; Designed to deliver an out-of-this-world experience, the storytelling bus transforms learning into an unforgettable adventure...
Once Upon a Bus has an extensive customer base comprising both educational establishments and prestigious events including The Royal Flower Shows, The Royal Wedding at Windsor and many more!
For more information visit: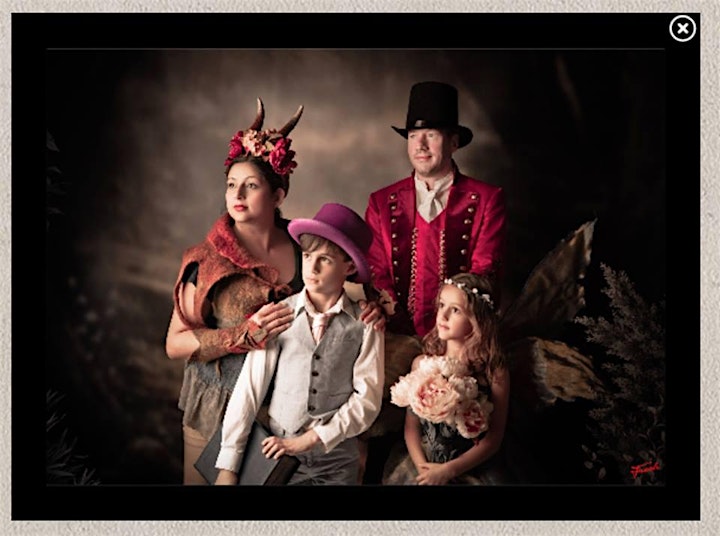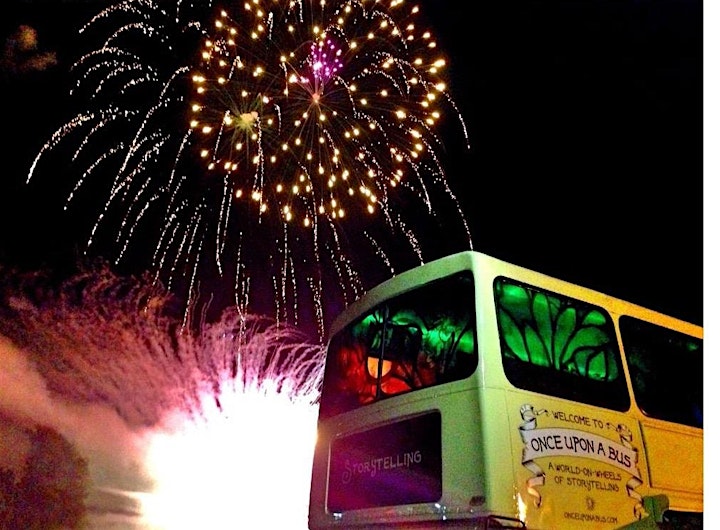 Arti "The Woodland Elf"
Arti has experience in both corporate and educational settings and has worked with vulnerable people and adults as well as children with special needs.
A professional storyteller, scriptwriter and event host, Arti will be entertaining you throughout the event both on stage and on her 'Once Upon a Bus'.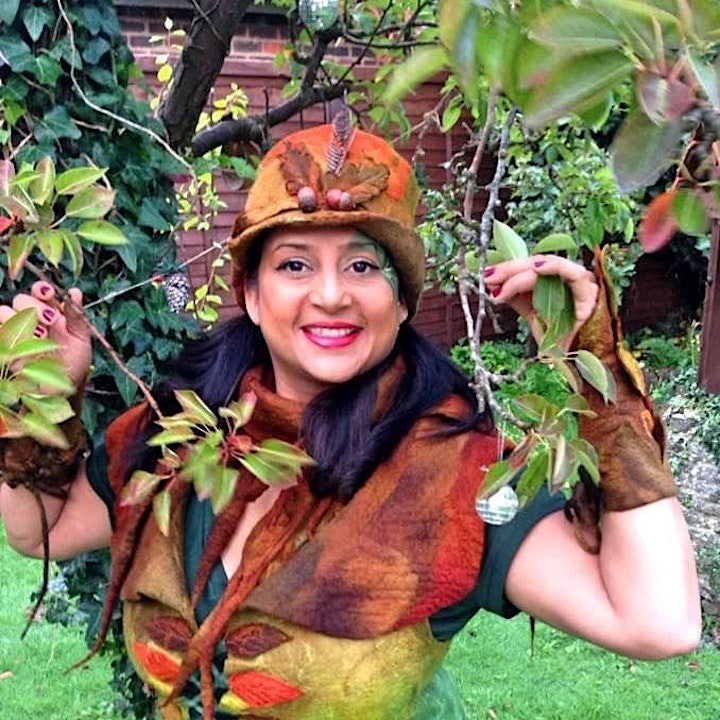 Matt "The Bubble Man"
Matt is the mastermind of the bus design as well as being self-styled "Captain of the Bus"
Matt is our professional bubble man, scriptwriter and creative
His motto: "Never burst another person's bubble"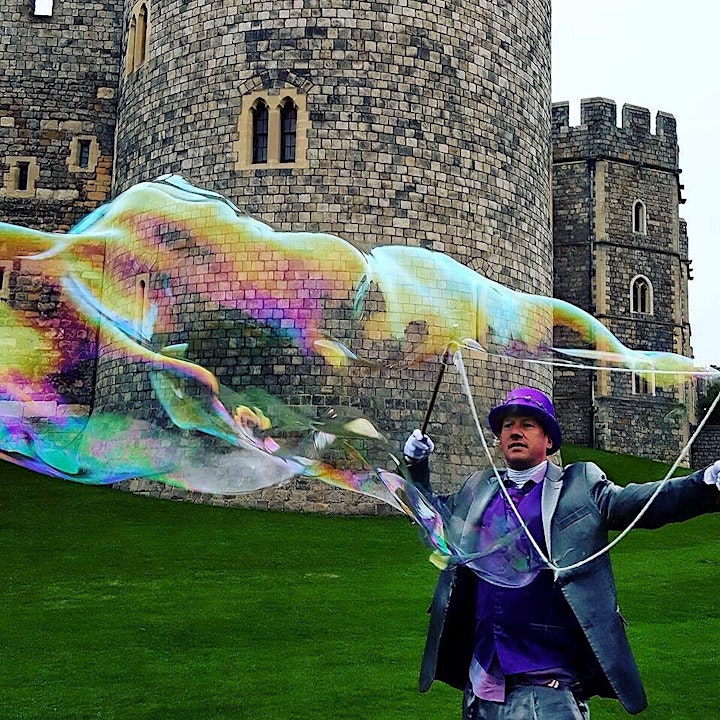 The Enchanted Market
Maxine and Baz Cilia founded the folk rock band Spriggan Mist in 2009. The Enchanted Market was Maxine's idea for gigs for fledgling bands to play their own original music as these were very difficult for new bands.
Baz and Maxine hired a small hall for a whole day with an evening show where Spriggan Mist could support more established bands. To fund this there was a small market created during the day. It was decided excess funds raised would go to a local charity.
The inaugural event in 2012 was a small one day affair with 10 stalls a few acoustic acts during the day and the evening show . In 2020 the event which which spanned a whole weekend with over 150 stalls, readers and healers and entertainers. Three stages a food hall, a steampunk area, a belly dance hafla and a pre and after party. Thousands of people travel to the event form all over the country. Along with the Enchanted Market's popularity the band also went from strength to strength headlining the sold out mainstage and raising over £7,000 for local charities!
For more information visit: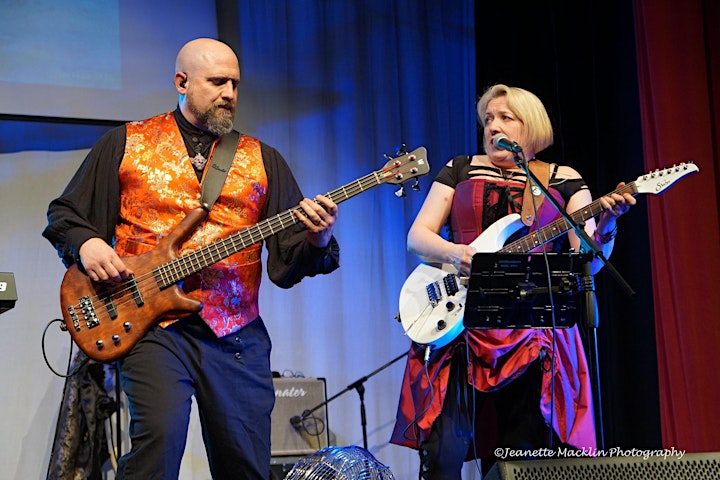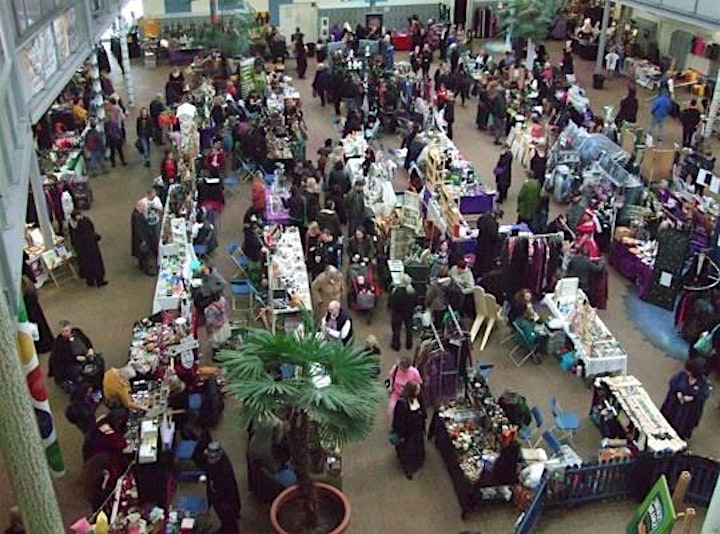 Jane the Storyteller
Jane has worked professionally in the UK for 25 years as an actress, director, scriptwriter and entertainer. Jane performed the role of 'Dee Livery' the unicycling paper girl who appeared alongside Justin Fletcher in the first 23 episodes of his BAFTA Award winning show "Justin's House" on CBeebies. Jane ran away with the circus but we picked her up on the bus and bought her home!
Jane will be seen in various guises, from co-hosting on stage, performing on the bus and demonstrating her magnificent circus skills!
For more information and showreel visit:
Andy Boughtflower
Eccentric lovable magician Andy Hiccup has been wowing and entertaining people for over 20 years. He has performed magic in so many different, diverse and exciting places, from 10 Downing Street and the Barbican to holiday camps and even dentists' waiting rooms.
His magic show is aimed at children, their families, and anyone that is young-at-heart. His show is original, funny, very visual, filled with impressive routines, and there's absolutely loads of audience participation alongside his comical conjuring shenanigans.
His shows this year have included magic with all kinds of items including loaves of bread, jugs of milk, coffee cups, bottles of ketchup, yoyos, carrots, eggs, cakes, cards, oranges, rope, pizzas, Marmite, silk scarves, rubber balls, hats, selfies, newspapers, and even the disposable vinyl gloves that people have been using during the pandemic.
As well as a magic show, Andy will be wandering the crowds with fun close-up magic too!
Simon Mole and Gecko
Join kids comedy rap duo Mole & Gecko for live songs, rap stories, instant poems and a kazoo sol !
Simon is also one half of kids comedy rap duo Mole & Gecko (you can probably guess which half).Simon Mole is an acclaimed children's poet (and sleep deprived dad) who has shared stages with Michael Rosen, Kae Tempest and John Hegley. His first picture book Kites was published in 2019, followed by I Love My Bike in 2021. Simon is a National Poetry Day Ambassador, with over ten years' experience using rap and poetry in community and education settings, including projects with Great Ormond Street Hospital and Arsenal Football Club.
The tutorial videos at his YouTube channel are used by hundreds of thousands of children and teachers across the world each year, and have been featured on BBC Bitesize.
We look forward to seeing this awesome 'mash up' of poetry, raps and song!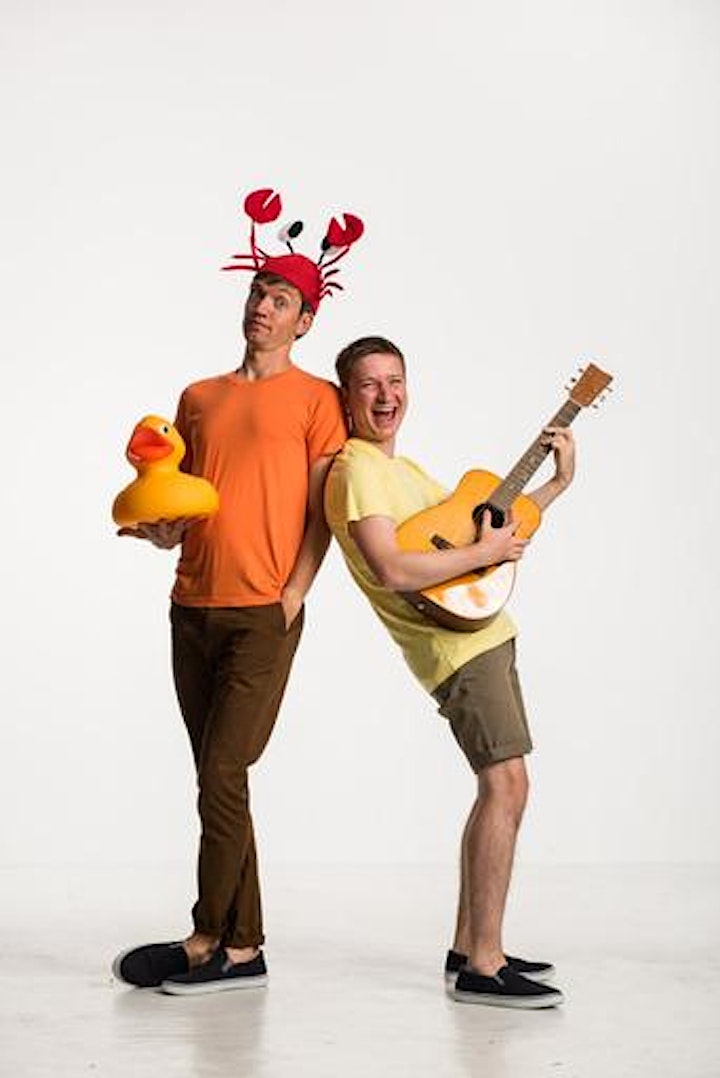 The Widdershins
Andy formed Theatre of Widdershins back in 1994 when he decided to fuse his love of making things with his love of stories. Since then he has created many productions (with the help of wife Penny and composer friend Martin Thornton) for theatres, schools, libraries and festivals.
When lockdown started (March 2020) he realised it was time to concentrate on his storytelling, which led to producing 40 (slightly manic) "Crazy Tales for Crazy Times".
As GRIMM as it was, lockdown turned out to be a great opportunity to explore well known tales (eg. Princess & the Pea); lesser known tales (eg. Many legged musicians of Bremen) and completely unheard of tales (Ug, Bug and Dug – a self - written Stone Age story).
For more information visit: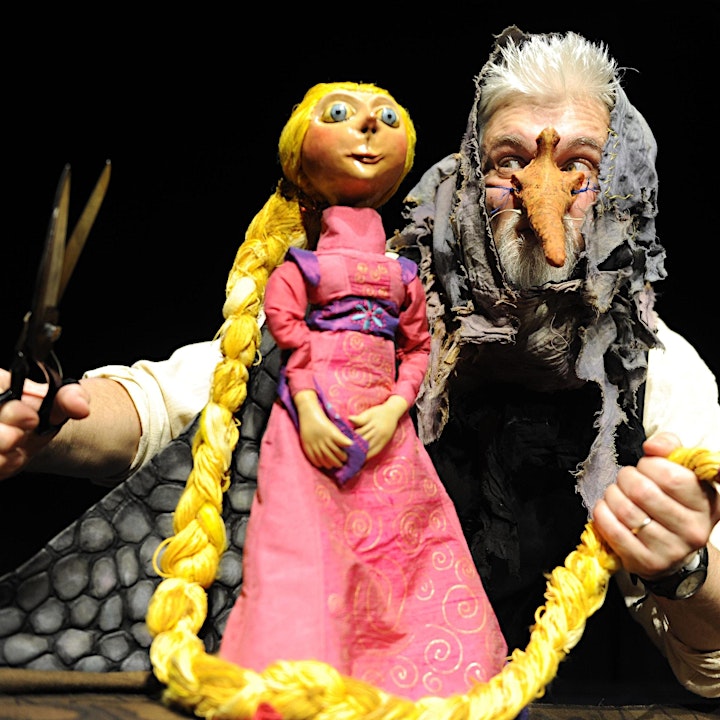 Spriggan Mist
Trying to describe the music of Bracknell-based band Spriggan Mist is not an easy task. But whatever words are used, it doesn't stop this band with its magical blend of rock, folk and prog from spreading spriggery pokery everywhere they go and adding to their self named following the Spriganista. With provocative lyrics about things such as Witches, ghosts,dragons. Gods and Goddesses sung over driving electric guitars mixed with recorders , flutes and whistles , The Spriggs are no strangers to the alternative pagan and Steampunk scenes with performances at The Enchanted Market , Fantasy Forest Festival , Witchfest International as well as more mainstream festivals such as Guildfest , Wokingham Festival and Wallington Bunkfest and HRH Progfest !
We can't wait to see them perform as the 'Headlining Act' and what a way to close the event!
For more information on the incredible Spriggan Mist visit: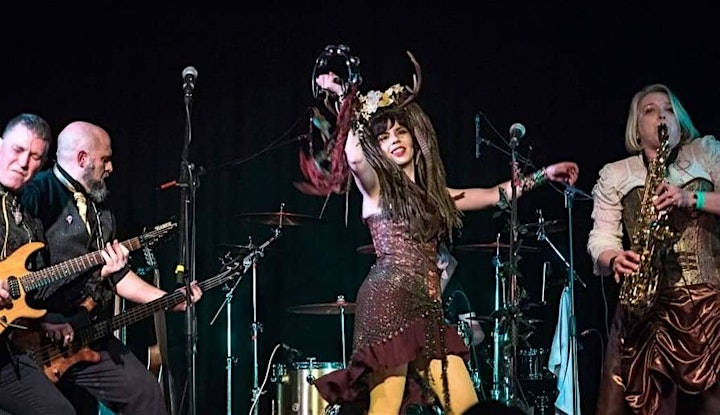 The Hedge Inspectors
This Surrey based duo describe themselves as "Acoustic noise makers, Jam starters, Fun Raisers" They are all that but much much more. Folk with more than a dash of Reggae bass vibes, The Hedge Inspectors are a very unique duo whose lyrics can be both funny and beautiful. Delivered in a very melodic way this is an act that leave such a feel good feeling .
One to watch on stage during the day!
For more information visit: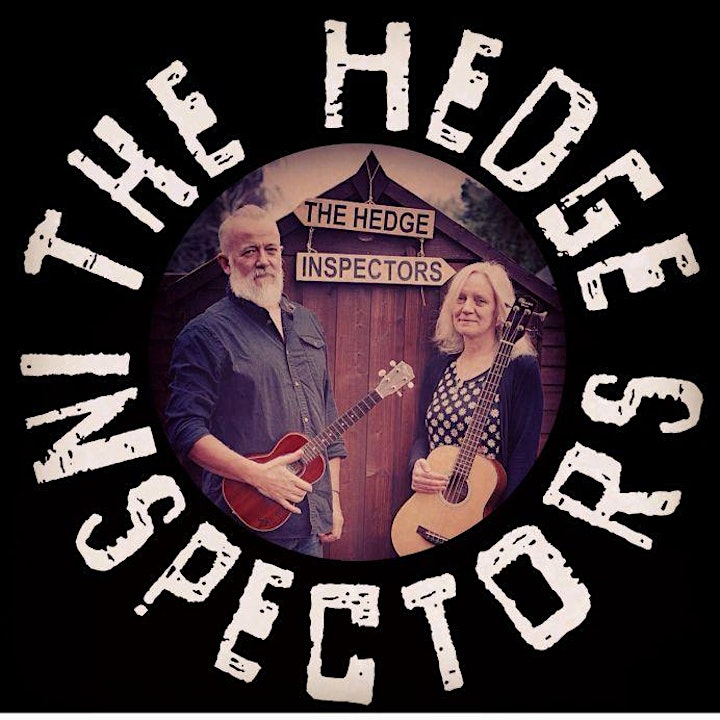 Victor & The Bully!
Originating from South East London, Victor and the Bully use a 'carnival blend' of live ukulele and acoustic guitar with a twist of orchestral instruments to provide a very theatrical and cabaret-like sound. Inspired by steampunk, swing, mariachi, classical , electro-swing and punk to bring a very different vibe.
"Victor & The Bully" have smashed onto the British steampunk scene in the last few years with a raucous live show and an album so tight it hangs teabags on the washing line."
Victor and the Bully will be gracing the stage as the 'penultimate act'.
For more information visit: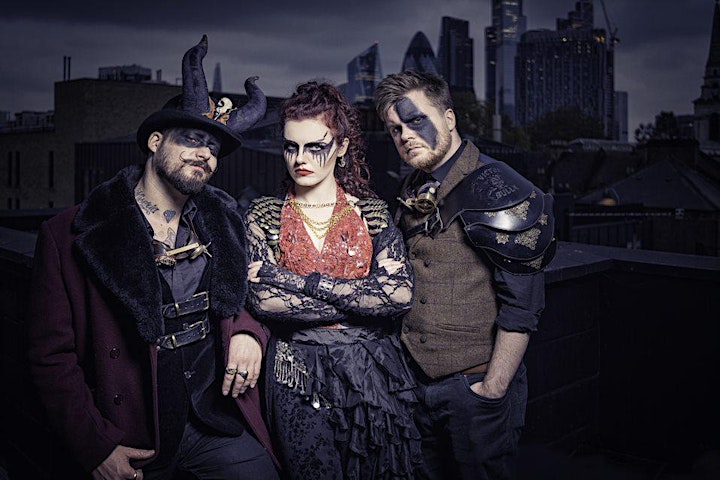 Richard Alan
Richard Alan is a multi talented professional with over 30 years of Storytelling Stilt Walking, Pantomime Dame performance as well as working in Promotions and Events at' The Ministry of Fun'
Richard will have his head high in the sky on his walkabout stilts, entertaining you with close up magic and a head full of tales!
For more information visit: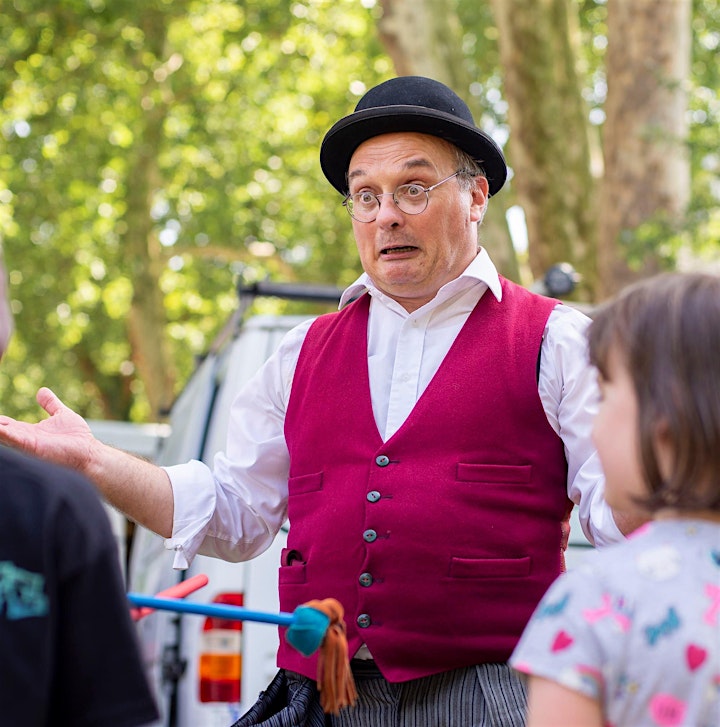 Gosport Steampunk Society (as seen on TV!)
Celebrating all that is magnificent about Victorian retro-futurism, GSS take great joy in looking splendid and spreading everything Steampunk .They events all over the country, and join up with other Steampunk Societies. A non-profit organisation they bring with them many steampunk fun and games for everyone to try such as the staple Steampunk pastime Tea Duelling , Steampunk photo booth and the more unique " Launch a familiar " which involves a trebuchet!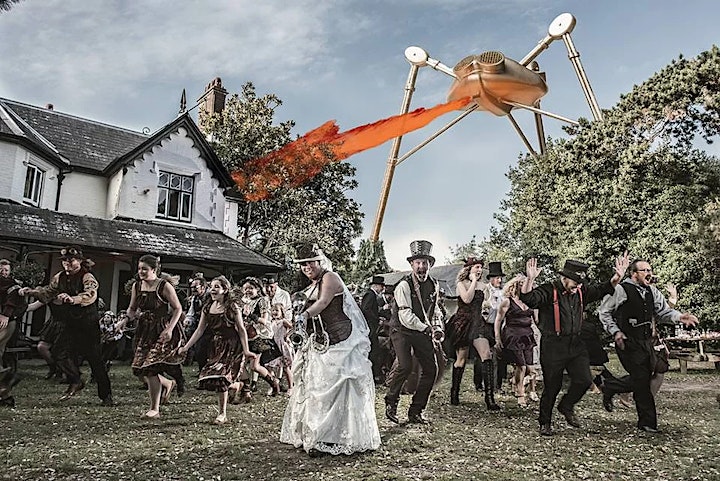 Mel Odie and the Creative Team
The talented Mel Odie and her team will be creating a beautiful mess in the craft area, keeping children entertained with some awesomely creative creations.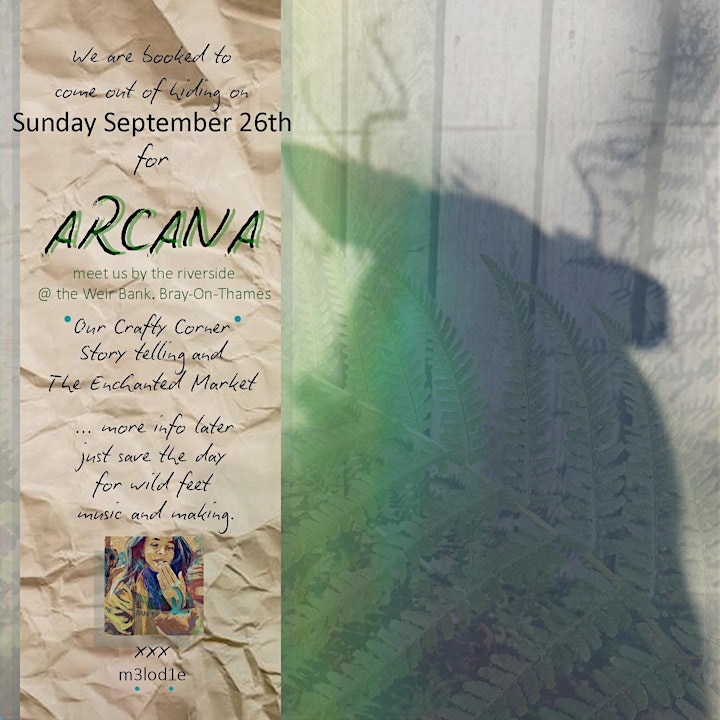 Richmond
Richmond is not only a talented singer, songwriter and guitarist, but he can also rock the sitar! Richmond will chilling out on the lawns ~ spreading peace and good vibes!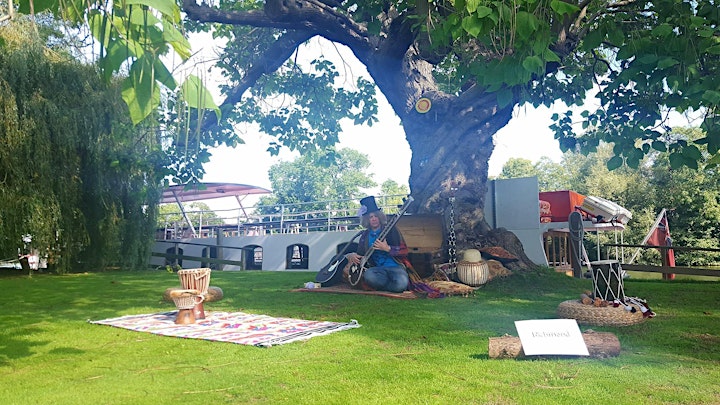 Little Muddy Me & Wildness and Wonder
Little Muddy Me is the first outdoor pre-school in Maidenhead, Berkshire and is set within a beautiful enclosed Wooded area at Braylake. It provides a wonderful outdoor space for children aged 2-5, to explore and discover their natural surroundings.encourage children to climb tree's, use tools, swing in the hammock, play in the mud kitchen and hunt for bugs. We also cook on the camp fire and cosy up in the tepee to read a book. Vicki and co-founder Chrissi also run a holiday club called Wilderness and Wonder for children 8 plus at the Braywick Nature Reserve.
Vicki and her team will be setting up creative outdoor activities and hopefully toasting Marshmallows on a fire!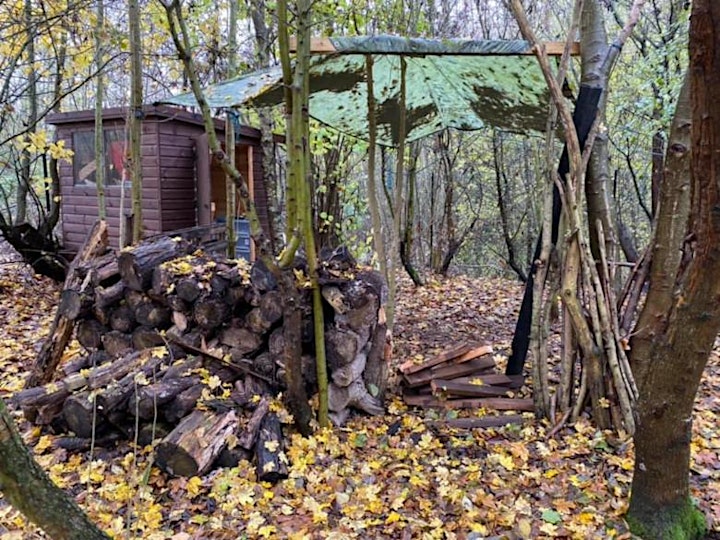 Jadoo's Jingles
Catriona is the director of Jadoo-Tribal. She is an Fat Chance Bellydance (FCBD®) teacher (Formerly known as ATS®) based in Bracknell, Berkshire.
Catriona fell in love with this improvised dance form in 2011 and made efforts to study with UK based teachers as well as its creator - Carolena Nericcio.
In 2013 she went to Vancouver and took her "General Skills" and "Teacher Training" courses. She was granted her "Fat Chance Belly Dance (FCBD®) sister studio" status and set up in the name of "Jadoo-Tribal" . Shortly afterwards, she and a small group of ladies started to dance together under the name "Jadoo's Jingles". She is happy to say that these ladies all love the dance form as much as her and has nurtured that love to the point that they love to perform as much as her!!
Shortly afterwards, she and a small group of ladies started to dance together under the name "Jadoo's Jingles". She is happy to say that these ladies all love the dance form as much as her and has nurtured that love to the point that they love to perform as much as her!!
Join 'Jadoo's jingles' on the lawns at 1pm to watch these talented dancers perform for you in the Hafla showcase.