Multiple Dates
Once Upon a Bus presents "A Yuletide Storytelling Experience" for 2020
Sales Have Ended
Ticket sales have ended
"Online sales are closed but you can request to be put on a waiting list if we open up more dates'
Sales Have Ended
Ticket sales have ended
"Online sales are closed but you can request to be put on a waiting list if we open up more dates'
Once Upon a Bus proudly presents a fabulous and magical Christmas experience in the beautiful grounds of the Weir Bank estate in Bray
About this Event
So pray tell me, what is included in this magical experience?
Each experience will last 2 hours and consists of the following:
- 45 minute interactive show ' Scrooge 2'' Featuring 'Arti' and Scrooge played by the grumpy old Jane Deane (as seen on CBeebies). We will be looking for helpers during the performance!
-Live music and Carols sung for you by Emma Kennedy
- A visit to see Father Christmas in his grotto on our 'Magical' story Bus with a Quality present for the children. Father Christmas will be behind a perspex screen. For the Adults our wonderful sponsors Mediterranevm will be treating adults to a 20% discount voucher that can be used in Jan-March 2021!.
- Food and bottled water!
Where is the Weir Bank?
The Weir Bank estate is based in Bray, Monkey Island Lane SL6 2EE ,accessed via Bray Village.
Approached via a sweeping driveway, the Riverside Marquee is set in 16 acres of private grounds with beautifully manicured gardens rolling down to the Thames.
The marquee interior is in keeping with the stunning surroundings and will be decorated in a Christmas Theme.
For further Information on the Marquee and pictures visit :
Tell me about the venue?
The Riverside Marquee is a permanent heated Marquee with plenty of ventilation. The Marquee is big enough to hold lots of people but according to Covid 19 rules and to make it a 'personal experience' there will be 12 tables which will be 2m/further apart. The shows will only consist of of 60 people per show.
Access to the Marquee will be via a one way system through a separate entrance. Once signed in and appropriate sanitising and track and trace procedure adhered to, you will be shown to your table of 6 or table of 4 by one of our friendly elves.
Groups must remain at their table where the show can be viewed and carol singing at the table.
Pre-Ordered food and free bottled water will be served at the table and additional drinks may be purchased from our fully licensed bar.
There are full toilet facilities including disabled and baby changing facilities.
There is plenty of onsite Free parking!
How do I book tickets ?
All tickets and food choices are booked via the Eventbrite system. These can be found under Tickets tab and food choices tab.
Due to current restrictions we are selling tickets not on a per person basis but by a table basis. You can book a table of four or table of 6.
We are running three shows per day from Saturday 19th December to Wednesday 24th December limited to 60 people per show.
Show times are as follows:
9.00-11.00
12.30-2.30
16:00- 18:00
Cost of tickets
A Ticket for a Table of 4 is £82 plus a booking fee of £6.98
A Ticket for a Table of 6 is £124 plus a booking fee of £10.42
If the event is cancelled due to ongoing COVID-19 restrictions, will I get a refund?
The answer is yes!
We offer a Full money back guarantee should the event get cancelled.
Should you or a member of your household show any signs of Covid 19, you may transfer your ticket to another person.
How we plan to keep you safe
The health and the safety of our audiences and staff is of paramount importance at all times.
Risk Assessments have been undertaken and procedures set in place in line with Covid 19 legislation. We will continue to review and update in accordance to Government Guidelines.
By entering the building, customers are confirming they are not exhibiting any symptoms of Covid-19 and will abide by all the safety measures put in place.
Seating, social distancing and sanitisation
- Tables of 4 or 6 can be purchased and will be more than 2m apart.
- There will be a one-way system through the Marquee. – Please ensure you read and follow all directional signage and staff instructions carefully – one-way systems will be in operation to ensure audience and staff safety
-Sanitising stations on entrance/exit/toilets and in the bus grotto entrance/exit. Please use the hand sanitising points provided throughout the building and wash your hands regularly
-Each table will be taken to see Father Christmas table by table.
Food and drink
-Food and drink will be served at the table preventing any queues. Food is pre-ordered and INCLUDED in the ticket price.! When booking tickets by selecting the tab 'Food Choices'. Bottled water will be included and there will be a fully licensed bar should you with to have a stronger beverage. Again the wonderful staff will take your drinks orders and serve you at your tables.
"Please be aware book 1 choice per person- it gives you the option to choose up to 60 but that is because 60 people could have that choice (amount per venue)!*
Cleaning
– We will be implementing an increased cleaning regime throughout the marquee and on the bus.
-There will be a cleaning process before and after each performance. The marquee has use of a fogging machine for effective quick deep cleaning.
-Tables and chairs will be cleaned and new linen applied after each performance.
– We will encourage regular hand washing and sanitising with regular announcements.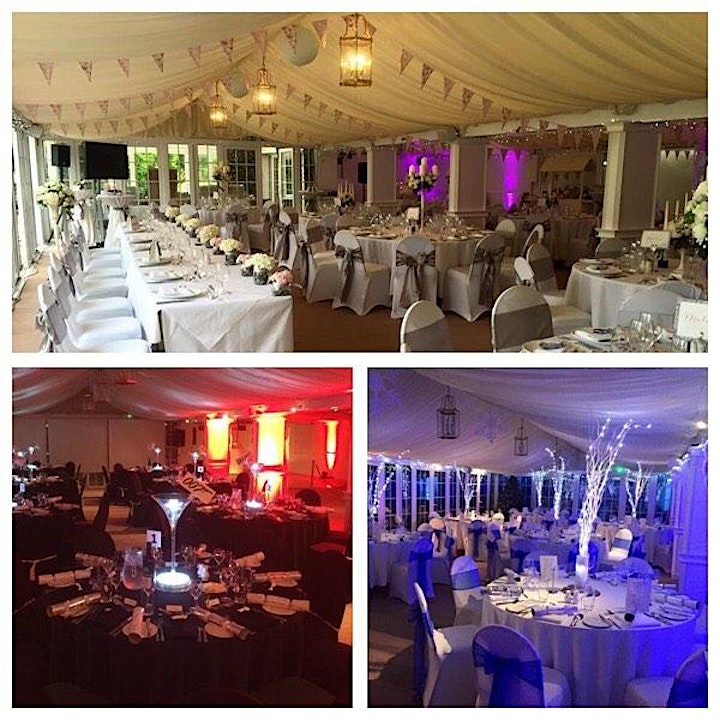 The magical Once Upon a Bus are your storytellers!
The multi-award winning 'Once Upon a Bus' is an idea created, developed and funded by Arti Sharma-Grey (The Elf) and Matt Grey (aka The Captain/Bubbleman)
Arti the' Woodland Elf'
Arti has worked in both Corporate IT and Educational settings and has worked with vulnerable people and adults and children with special needs.
Arti is the Chief Elf to Father Christmas and is responsible for delivering presents to children on Christmas Eve! She is over 400 years old! (Hence she wears a lot of makeup)
A Professional storyteller, script writer and event host, Arti will be welcoming you to your tables and narrating the story adapted by Once Upon a Bus 'A Christmas Carol'.
She also claims to be a stand up comedian , so please laugh at all her jokes as she thinks she is funny (deluded more like!)
For more information have a look at Once Upon a Bus website:
Subscribe to our You Tube Channel for virtual storytelling.
Once Upon a Bus You Tube Channel
Jane Deane :
Jane has worked professionally in the UK for 25 years as an actress, director, writer and entertainer.
For those of you with young children, she wass'Dee Livery' the unicycling paper girl who appeared alongside Justin Fletcher in the first 23 episodes of his BAFTA Award winning show "Justin's House" on CBeebies.
Jane ran away with the circus but we picked her on the bus and bought her home!
Jane is definitely hilarious BUT bound to be in a bad mood as she will be playing the role of 'Scrooge'..BAH HUMBUG!'
For more information on Jane and her show reels have a look at her website:
St. Nick aka Father Christmas
Do we really need to explain who he is?
The big man will be joining us if we can make Scrooge believe in Christmas again! During the interactive show the storytellers and audience will be waking the old man up to bring joy and presents!
The Magical bus will be transformed into a beautiful grotto each table can visit him in the bus.
Introducing Rik Warren
Rik Warren is a Surrey based actor,/comedian/presenter best known for presenting ITV's BRAINIAC LIVE which he has been doing since 2008. Since 2008, the show has played The Sydney Opera House, had 4 West End runs, Supported The Beach Boys as well as endless UK tours.
Rik also shot a feature film during the pandemic called TERRORNET with DOCTOR WHO's Louise Jameson which will be out in the new year!.
Other credits include CBEEBIES, HORRIBLE SCIENCE, FIMBLES &POSTMAN PAT LIVE. This is the first time in eight years Rik has not been away playing the comic in a pantomime but very much looks forward to bringing some Christmas cheer this year to 'A Yuletide Storytelling Experience'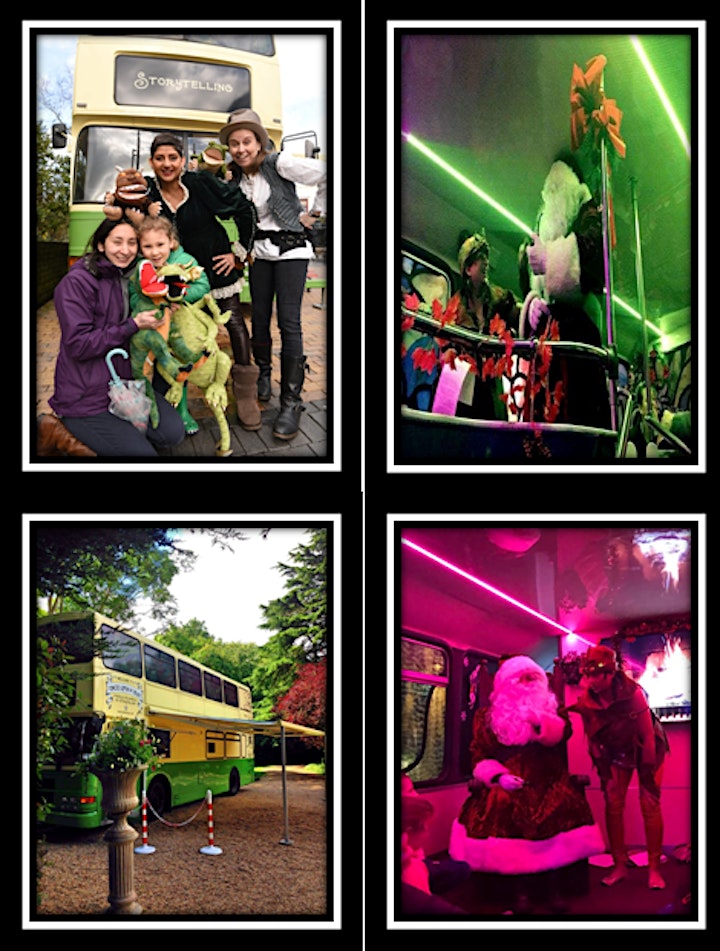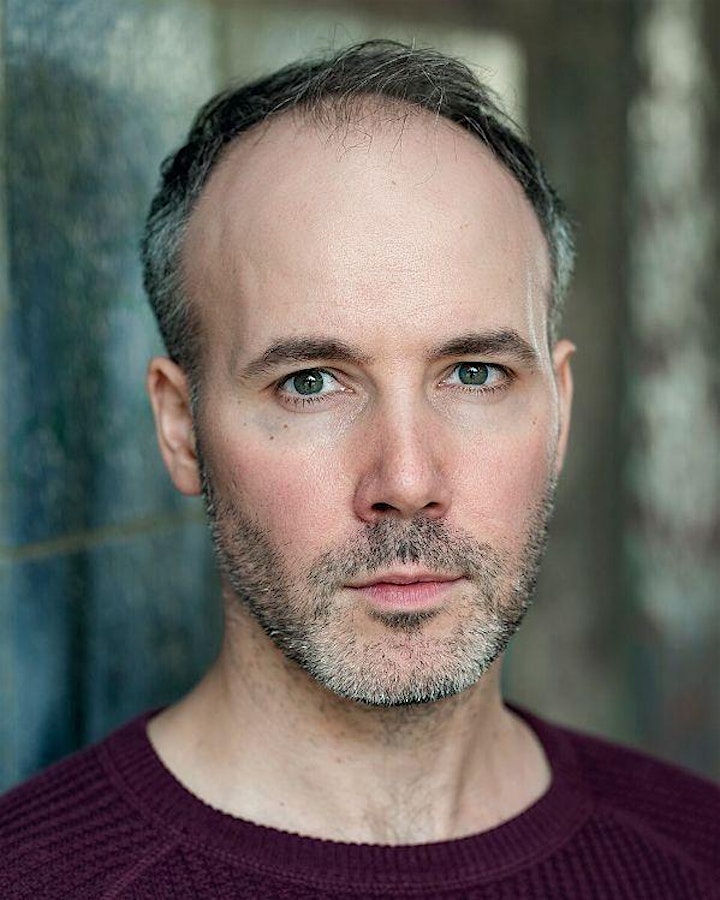 Carols sung for you!
The amazingly talented Emma Kennedy will be delighting you with her incredible voice and amazing guitar skills. She will be playing classic carols and cover songs (so you don't have to) and will keep you entertained while you wait to see the big man himself!
Just have a listen to this wonderful woman:
An original song 'Stage Fright' written and performed by Emma Kennedy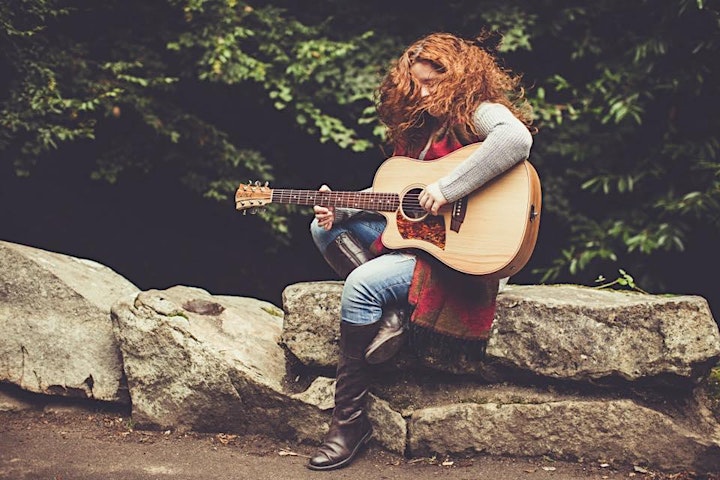 Please preview this charming little moving picture for more information...
Our Incredible Sponsors who are making this happen!
Thank you to the Weir Bank estate for the venue. The Riverside Marquee is truly beautiful and will create a 'Magical Environment'. Have a look at the website for more information: Riverside Marquee Website
Thank you J &S Rook for your food. These guys have been absolute Local heroes during the Pandemic, working tirelessly to feed the local community. Best Butchers Ever! Have a look at the website to view their tasty stock: J & S Rook
Thank you Mediterranevm in Bray Marina for preparing and serving the food. These wonderful people recently opened their restaurant at the Bray Marina. It is simply delicious food within an incredible setting and with the most amazing, chefs and staff.
Have a look at the website to view the amazing Decemember Menu: Mediterranevm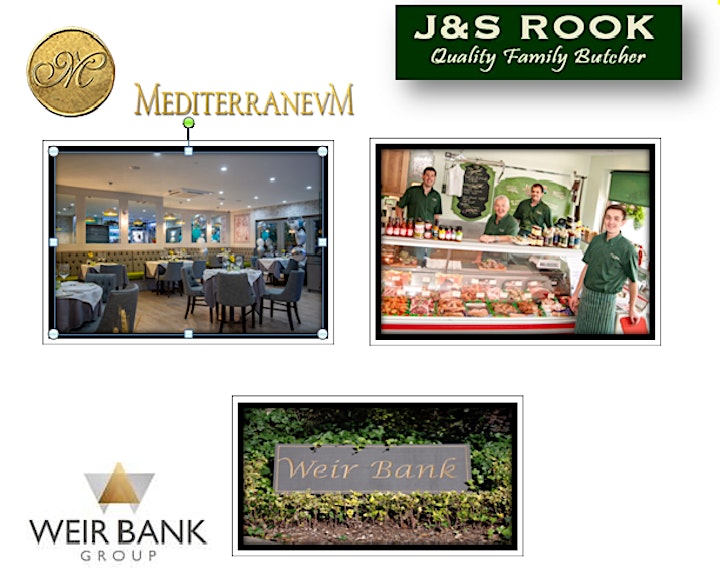 For the Adults visiting our Magical Grotto, our wonderful sponsors Mediterranevm will be treating adults to a 20% discount voucher that can be used in Jan-March 2021!.
Have a look at their delicious menus! x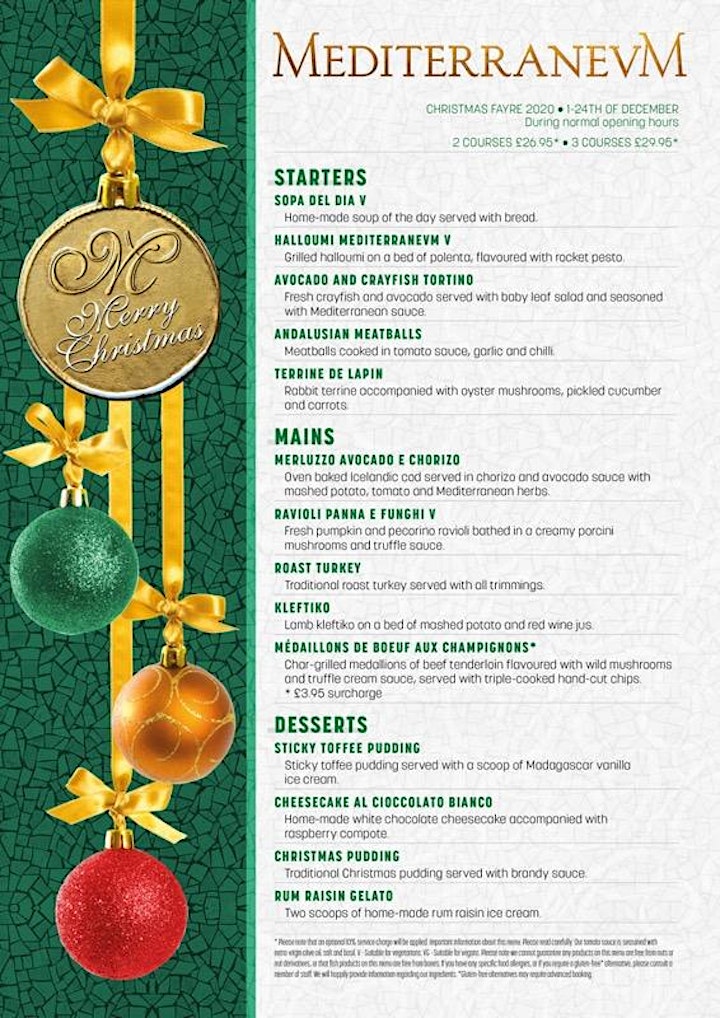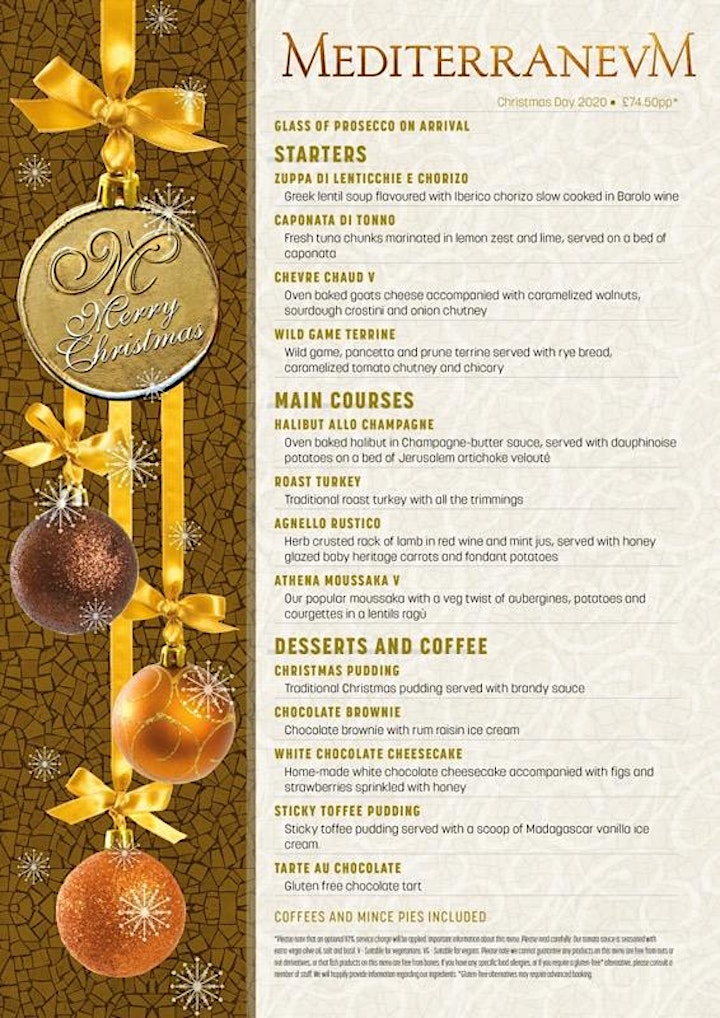 A Huge Thank yo to our new sponsor 'Maidenhead's Big Read'
Thank you for yor decorations and extra seating for the Grotto. Also for the extra gifts that will be on the tables for the children to take home and enjoy! x
Maidenhead's Big Read is planned as a new annual event that aims to engage and unite local people of all ages and backgrounds with reading, with a particular focus on those children and adults who are currently missing out on all that a love of books can provide.