Description
The AntiSocial Engineer Limited will be holding a one day course aimed at people wishing to learn more about social engineering. We will provide a unique insight into both our own ethical social engineering assessments and malicious social engineering in the wild we have helped stop. In a friendly small group scenario we will supply all software and tools that will be needed to follow along with practical workshops, provide live demos to hone your attacking skills and teach you the techniques needed to protect against social engineering attacks.
Starting on an easier to follow foundation level, we will cover the basics of realistic social engineering, advancing through the techniques used by active campaigns. We aim to apply this knowledge to a corporate scenario, giving security personnel the skills needed to implement a good level of social engineering defence within their organisation.
OSINT - Making the most of the openly available data around you.

Phishing - An overview of how phishing servers are created and maintained in ethical and malicious campaigns.

Telephony - SMShing and common voice based telephony attacks.
Pretexting, Ellicitation, Quid Pro Quo - We will look at the underlying techniques and psychology used by social engineers.

What can an organisation do to stop this? - Practical tips and advice on implementation.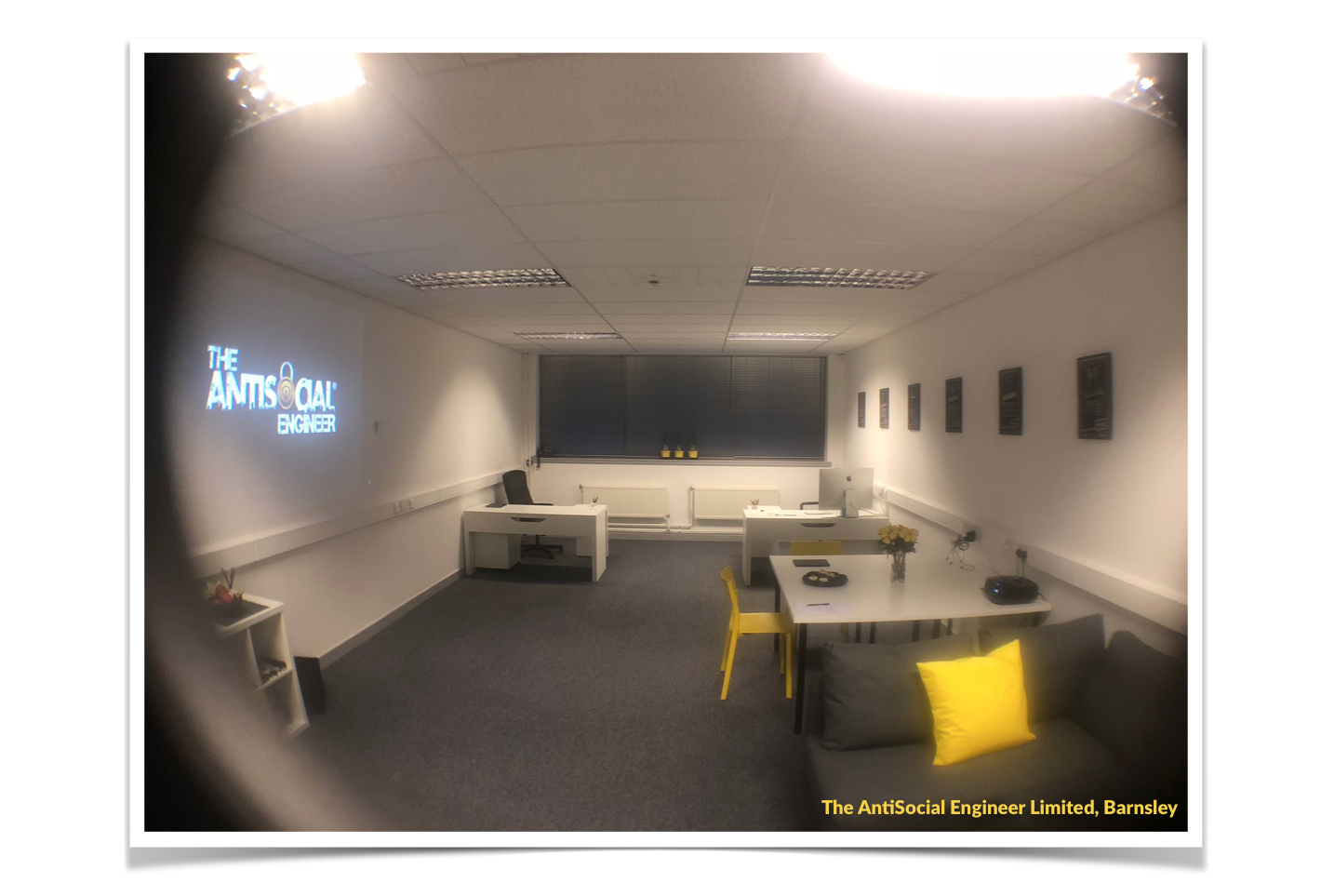 The sessions will be held at our offices and purpose built training room, complete with all the tools of the trade, software and multimedia functionality and refreshments you'd expect.
The following will be provided at no extra charge on each day:
Parking

WiFi

Take home learning materials

Brunch and morning refreshments

Lunch

Tea, Coffee, Water, Soft Drinks
Please see the below link for further details:
https://TheAntiSocialEngineer.com/cyber-security-sessions