Event Information
Location
N1 4DA
St Peters Church
Northchurch Terrace
London
N1 4DA
United Kingdom
Refund policy
Contact the organizer to request a refund.
Eventbrite's fee is nonrefundable.
This is a one day detox retreat hosted by Asa and Lisa from 'The Detox Movement'. A day of yoga, nutrition, food demos and breathwork
About this event
We are delighted to welcome you to the Detox Movement's in-person Day Retreat taking place at St Peter's Church, De Beauvoir Town, East London on Sunday the 3rd of July 2022 from 12noon-6pm. Join us for a relaxing and nourishing day where you can expect to indulge in a full day of yoga, breathwork, meditation, nutrition and amazing food. These get-togethers also offer you the opportunity to meet and mingle with like-minded people, learn more about your health and enjoy a high vibrational plant-based meal.
These Day Retreats focus on a range of topics including gut health, longevity, brain health, better sleep and how to boost the immune system - something we all need to support and improve - with talks from, and a menu designed by nutrition guru, natural chef and author, Åsa Simonsson. A delicious lunch as well as drinks and nibbles especially designed to support these systems will be served and you will also learn about powerful naturopathic protocols that can easily be practiced at home to support your long-term health.
The yoga practice will be therapeutic and you will learn and experience simple techniques to support your wellbeing through movement, breathwork and meditation. These sessions will be led by international yoga teacher, Lisa Dunn.
This one day-long retreat will focus on gut health. We are learning from new science that balancing our gut microbiome will support all aspect of health. Your immune system, your hormones, your mental health as well as helping us stay a good weight and protect us from chronic disease.
This day retreat is also for you enjoying the opportunity to catch up on some restorative me-time, meet and mingle with like-minded people, learn about your health and eat some amazing gut healthy and microbiome balancing plant-based food.
A delicious summer menu has been especially designed, by Åsa, to support and nourish your gut and microbiome. You will learn about powerful gut balancing naturopathic protocols and lifestylel tips that can easily be practiced at home to support your long-term health.
All the yoga practices will be therapeutic and you will learn simple techniques to support your gut through movement and yoga. Lisa will share several powerful movement techniques to support your microbiome.
The morning will start with a cleansing welcome drink and nibbles, enjoyed during an informative gut-health talk by Åsa.
This will be followed by an hour of moving and stretching your body with an all-levels yoga sequence designed for gut support and run by Lisa.
Lunch will be a gut supporting plant-based, gluten and sugar free spread of high vibrational food and drinks and after lunch you can sit and relax whilst watching a food demo with Åsa, who will teach you some clever good gut recipes such as fermented foods and a good gut bread. All that you enjoyed for lunch. She will also be advising on gut supporting naturopathic protocols and lifestyle tips.
You will then get to experience the power of your own breath and discover, through specific breath work, how you can elevate your health to an even higher level. No matter how well you eat or exercise, if you're not breathing properly, you may not meet your health goals. This powerful pranayama session, led by Lisa, will help shift stagnation and give new insights to help prepare you for meditation - a perfect way to digest the learnings and experiences of the day.
To finish our time together we will serve tea with a delicious gut supporting cake/pudding to help fuel you for your journey home. And there will be some time for a Q&A session with both Lisa and Åsa who will answer all your questions on gut health support.
You will leave replete with knowledge, nourishing food and relaxing movement.
Participants will also enjoy a 5% discount code to attend one of the longer on-line detox retreats we run throughout the year.
The Gut Health Day Schedule
12.00 – Welcome drinks and nibbles
12.30 – Intro to the Detox Movement and Gut health Talk with Åsa
13.15 – Gut supporting Yoga with Lisa
14.15 – Lunch and mingle
15.00 – Good Gut Food demo and heath hack tips with Åsa
16.00 – Gut supporting Breath-work with Lisa
16.45 – Tea Cake mingle with Gut health Q&A with Åsa and Lisa
17.30 – Home time with a take away goodie bag .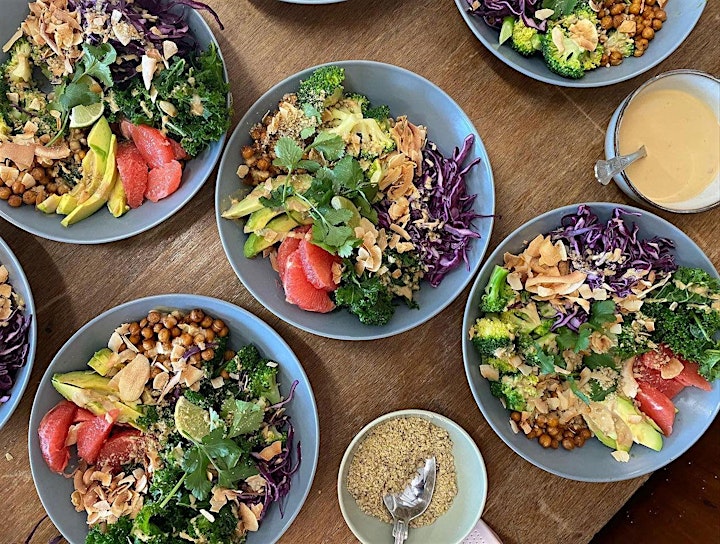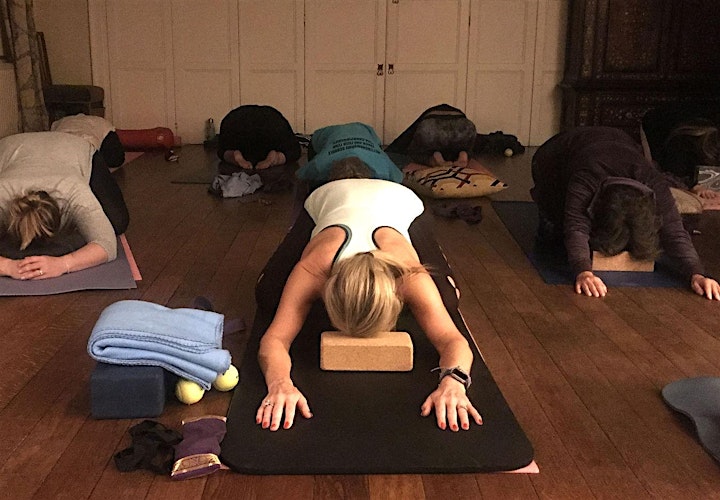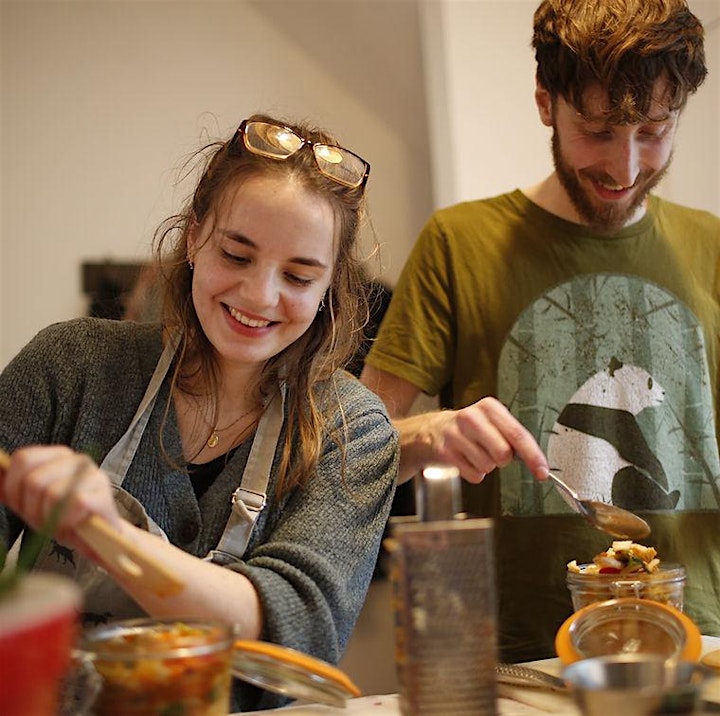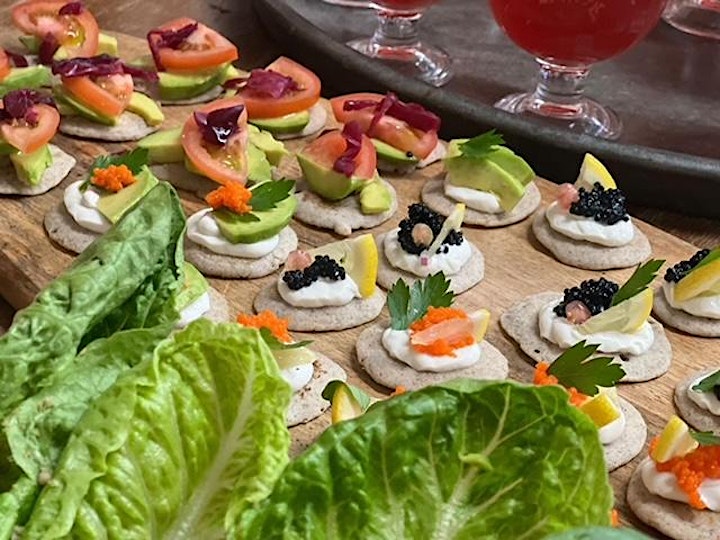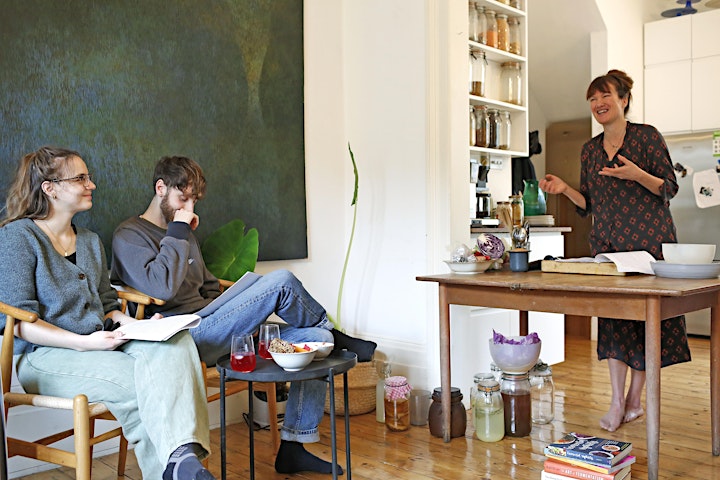 Date and time
Location
N1 4DA
St Peters Church
Northchurch Terrace
London
N1 4DA
United Kingdom
Refund policy
Contact the organizer to request a refund.
Eventbrite's fee is nonrefundable.