Sales Have Ended
Registrations are closed
Thank you for picking up a ticket. Please have a think how you would like to contribute to the carbon bank for the event. https://docs.google.com/spreadsheets/d/1-d7gXFdNkW7GTmWvEVRwKAs8-hFG94Sy2bXUK_WWMI8/edit?usp=sharing
Sales Have Ended
Registrations are closed
Thank you for picking up a ticket. Please have a think how you would like to contribute to the carbon bank for the event. https://docs.google.com/spreadsheets/d/1-d7gXFdNkW7GTmWvEVRwKAs8-hFG94Sy2bXUK_WWMI8/edit?usp=sharing
A all-day event bringing public servants together with experts to teach, connect and inspire action on the climate emergency
About this event
OneGreenGov is the next global event in One Team Gov's calendar, focussed on the environment, sustainability and climate change.
The global environmental problems we are facing are becoming ever more apparent, and are higher in the public consciousness than ever before. As public servants, our work will be touched by climate change and environmental sustainability whether it is part of our day jobs or not.
The OneTeamGov community wants to bring people together to talk, learn and be inspired to take action - to live and work in more sustainable ways, to share their knowledge, and to develop policies, systems and practices which contribute to tackling the climate crisis, resource sustainability and environmental degradation.
To help contribute to this agenda, we are organising events in the UK and convening events worldwide to do this on 22nd January 2020. The events will have different flavours depending on where in the world they're organised.
The event in London will be held at Newspeak House, hosted by the London College of Political Technologists. Our ambition is for this event is for participants to:
Learn something new to help you contribute to the fight against climate change;
Meet people interested in taking action for the environment, sustainability, and climate change;
Be inspired to take action.
Confirmed speakers
Morning Session
Helen Ward - Year of Green Action
Stephen Ferguson - 20 for 2020
Net Zero and eMission - Environment Agency Net Zero Commitment
Hannah Martin - Green New Deal UK
Bridget McKenzie - Climate Museum
Helena Clayton - Love in the time of climate change
Jo House, Cabot Institute - webinar on Interdisciplinary climate research
Lucy Stewart, Snook - Design + Climate
Tom Greenwood, Wholegrain Digital - Sustainable Web Manifesto
Martin Lugton, Government Digital Service - How might government digital hosting become entirely powered by renewable energy by 2030?
Sagar Sumaria - Building sustainable supply chains for a Holistic Economy
Afternoon Session
Mia Maggs-Hardy
Helena Clayton - Love in the time of climate change
Emily Tulloh, FutureGov - Climate action plans: from strategy to delivery
Adapt - Using art and design to combat climate change
Terena Plowright - Greening Campaign
Fay Andrews Hodgson - Defra Group Collective for Climate Action
Evening Session
Alice Bell, Climate Histories - A brief history of Climate Change
Becky Miller, Policy Lab - What does the climate emergency mean to you?
More workshops to be confirmed
The event will be part-unconference, and part-scheduled speakers and pre-arranged sessions. If you would like to run a session, please submit this form.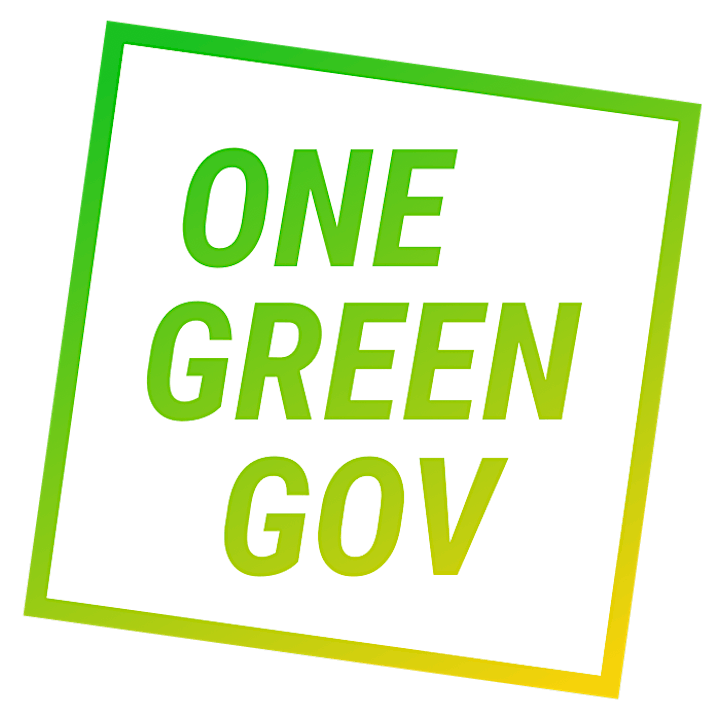 Organiser of One Green Gov London
So what is One Team Government?
At its heart, it's a community, united and guided by a set of principles. Together, we are working to create a movement of reform through practical action.