Description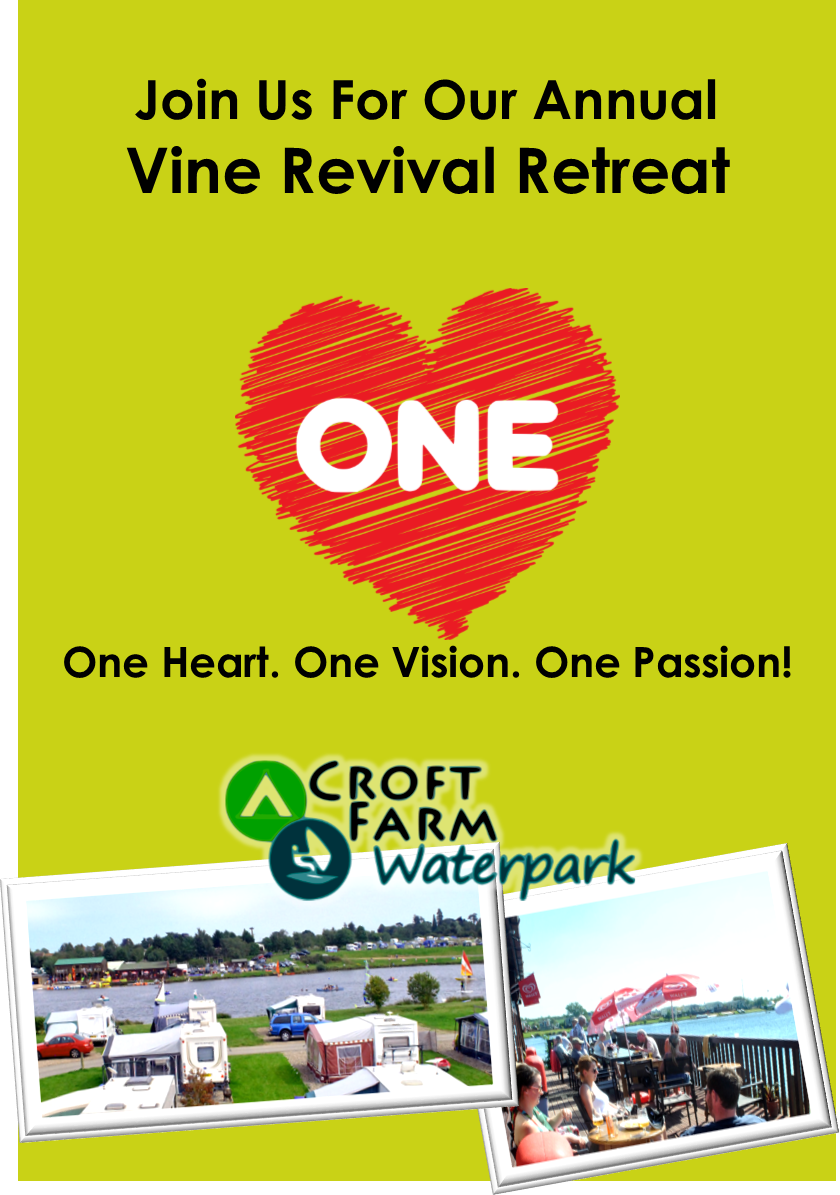 The Retreat
During the retreat we will have the morning and evening focus on the teaching of the word of God, the afternoon will be time to fellowship, time to chill out and play.
This will be days to reinforce our values and vision. Days to align our hearts with future goals.

Venue
Croft Farm Leisure and Waterpark is a camping and caravanning centre with its own lake, perfect for our Revival Weekend
We are so exited to announce our Vine Revival Weekend here from the 1st to the 3rd of September 2017.
Croft Farm, Waterpark, Bredons Hardwick, Tewkesbury, GL20 7EE
Accommodation
You can stay in either chalets with toilet and shower facilities very close by or in the cabins with en-suite facilities, tv, fridge and microwave. All the rooms are lockable (one key per room) All rooms have lighting, electric sockets.
Prices including meals
Adults £65
Children £60
Families will have priority to stay in the cabins, then first come, first serve base!

Prices are per person, based on a shared room.