Description
Please note that the delegate registration for this event is now closed.
Thank you for your support and look forward to meeting you at the conference. Dont forget to register for your workshop in the afternoon.
The Scottish Government and Ordnance Survey are pleased to invite you to this year's One Scotland Mapping Agreement Annual Event, which will be held on Tuesday 27 October at Our Dynamic Earth, Edinburgh.
Please feel free to extend this invite to any interested colleagues.
The agenda of the day is as follows: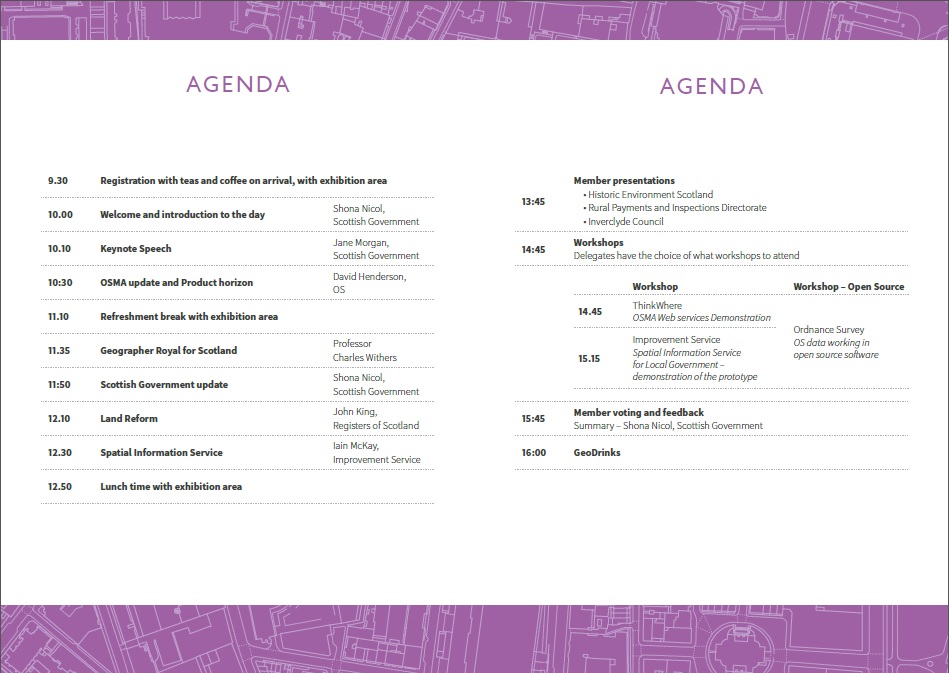 We look forward to seeing you at the 2015 OSMA Annual Event.