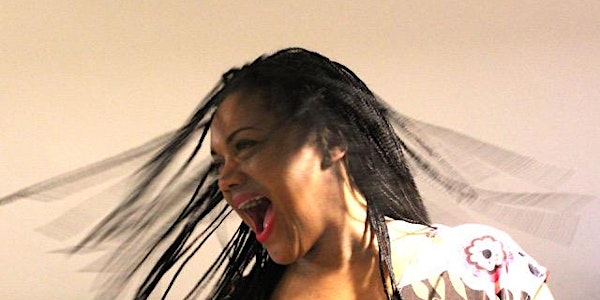 One Woman Show - Me Being Me Doing What I Love Doing - Album Launch
Location
Quarry Hill Campus Leeds City College
2 City Centre Loop
Leeds
LS2 7BS
United Kingdom
Sales Have Ended
Registrations are closed
Thank you for showing your interest for this special event. Sam looks forward to seeing you there on Thursday 16th June
A special event to showcase the new album by Leeds singer/songwriter Sam Crane
About this event
Sam Crane is an experienced performer having been singing live in bands and as a solo act in Britain and abroad for the past 20 years.
This year she received funding from Leeds City College to write and record an album based on her experiences of singing in the street again after the fallout of lockdowns. And the concept ... Why Be A Busker? ... was born.
This 10 track album addresses how she has been affected emotionally, physically, personally and financially as a returning busker in Leeds. The songs are in different styles including upbeat pop, an RnB slow jam and an anthemic funk rock track. They talk about subjects like diversity in the city, community in Leeds and loneliness after the pandemic. If you have seen Sam perform live before then you will know not to expect a sad or serious evening. She is fun and energetic and will be having a laugh with the audience as she sings songs from the heart.
With the album title - Me Being Me Doing What I Love Doing Is Enough, (which is a line from one of the songs) she is doing a special album launch with her One Woman Show.
There will be a drinks reception starting at 6:30pm
The performance will start at 7pm
There will be an opportunity to ask Sam questions in the Q&A part of the evening
And the album will be available to buy on the evening and you will have the opportunity for Sam to sign your copy.
This is a not to be missed event!
I am a singer, songwriter with a passion for music and performing. I have previously fronted a range of bands, performing all over the world and I am currently writing, recording and producing my own album.
NEW album out soon: Me Being Me Doing What I Love Doing Is Enough
Me Being Me is a album with its roots in busking but it's heart in all that is good about the world. Touching on subjects such as diversity, love, mental health and community, it uses a range of genres to explore each aspect.