Learn about and interact with many of the amazing animals we share our planet with. Conservation through education
About this event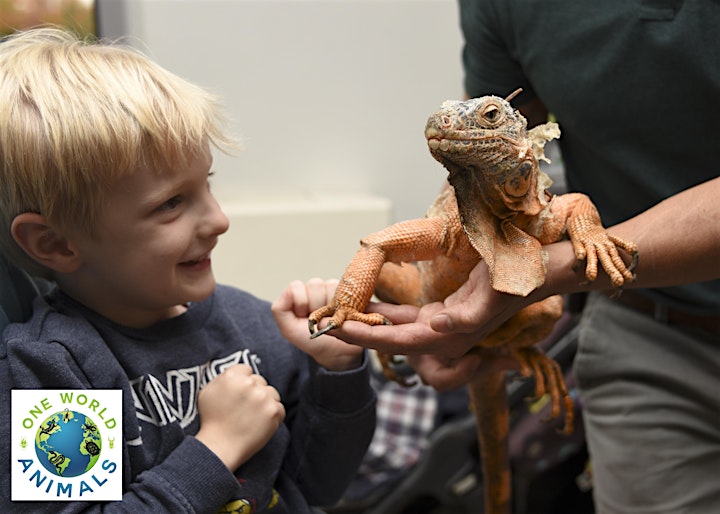 An hour of hands-on, educational fun for ages 5 to 99+.
Meet, interact with and learn about many wonderful creatures such as snakes, lizards, tarantulas, scorpions, giant millipedes, owls, frogs, hedgehogs and other creepy crawlies.
Meet Bertha, the giant Burmese python. Will you let her slither over your tummy?
Will you dare to stroke a hissing cockroach? No? What about a giant millipede?
What is a Tegu? How long is a chameleon's tongue? What does an iguana eat?
Come along and find out. Encounters at 10.45am, x12.30pm sold out x and 2.15pm