The fiery afro-futurist collective bring their high-octane live show, fronted by irresistible singer & percussionist Kweku of Ghana (K.O.G).
About this event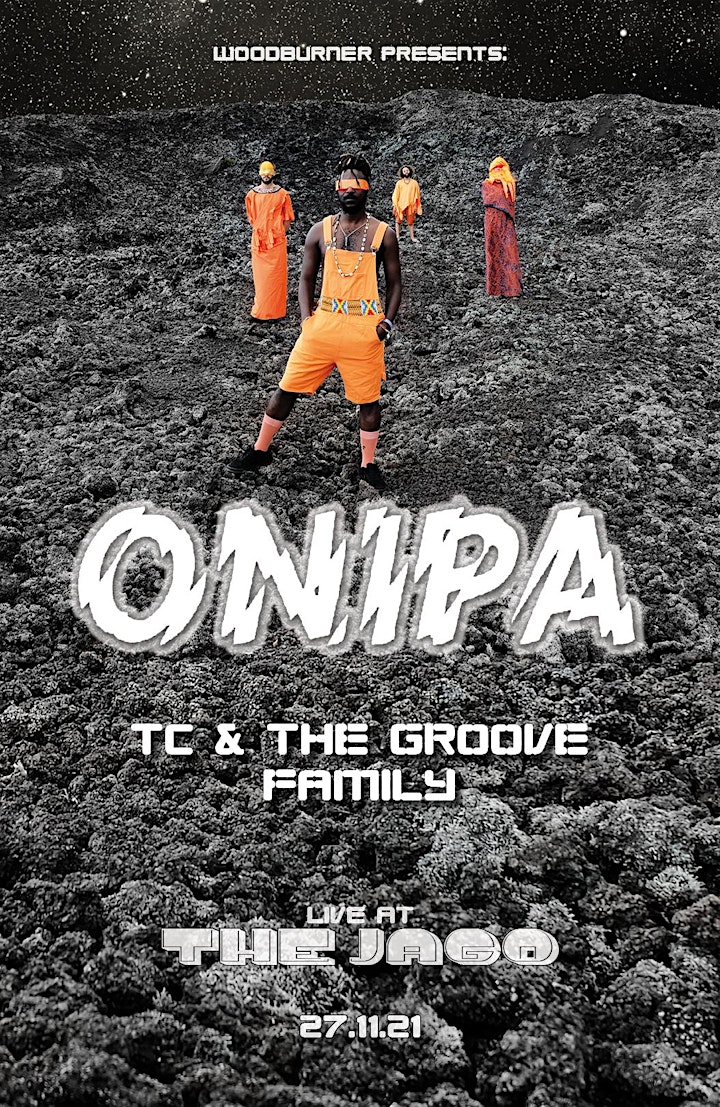 ONIPA
Born out of deep collaboration between long-time friends Kweku of Ghana and Tom Excell (musical director of Nubiyan Twist), Onipa represent a fiery collaboration between some of the heaviest players on the UK live scene.
The 5-piece live show features KOG on vocals, balafon and percussion, Tom on guitar, percussion and electronics, Dwayne Kilvington (Wonky Logic) on synths and MPC, Joe Henwood (Nubiyan Twist) on barritone sax & electronics and Finn Booth (Nubiyan Twist) on drums.
As KOG explains, "ONIPA means 'human' in Akan, the ancient language of the Ashanti people of Ghana. It's a message of connection through collaboration: from Ghana to London, our ancestors to our children, Onipa brings energy, groove, electronics, afrofuturism, dance and fire!"
Their debut album, 'We No Be Machine' was released in March 2020 via Strut Records. The record combines deep afro grooves, electronics and fierce energy in an effervescent celebration of cultural and musical encounters.
This release was followed in September 2021 by with 'Tapes Of Utopia', a new mixtape full of dancefloor fire released on Boomerang Records. The mixtape features the unmistakeable rhythms of Tony Allen on drums and a guest appearance from Sheffield hip hop artist Franz Von alongside Onipa's very own K.O.G. - hot off his guest appearance with Nubiyan Twist on Jools Holland with their 6Music A-Listed single If I Know.
Tapes of Utopia harks back to a time of African cassette tapes sold on street markets, a reimagination of mixtape culture, blending genres from analogue tones of Afrobeat, Highlife and Soukous to Afrofuturistic rap and electronics. Tapes of Utopia symbolises a time when technology was decentralised, a vision of utopia where humans are liberated by safe technology that benefits the people not the elite.
Radio support includes the likes of Benji B & Sophie K (Radio 1), Tom Ravenscroft, Marc Riley, Gideon Coe, Cerys Matthews (6Music), Jazz FM, Jon Kennedy (Radio X), Worldwide FM, Soho Radio and more plus playlist support at Spotify, Apple Music and Deezer.
Onipa have already played major live shows including The Great Escape (UK), ADE (NL), Eurosonic (NL), Glastonbury (UK), Fusion (DE), Africa Express (AUS/UK), Sauti Za Busara (ZAN), Karbardock (RE) and most recently at the virtual edition of SXSW 2021 (US) where they were picked as festival highlights by KCRW & New York Times.
"A red hot cocktail of afro-futurist grooves which take us from Accra to Johannesburg, passing by Kinshasa and other planets" Le Monde
"An effervescent, life-affirming Pan-African tour" Mojo
'Riotous beats and irresistible delirium" - The Guardian
TC & THE GROOVE FAMILY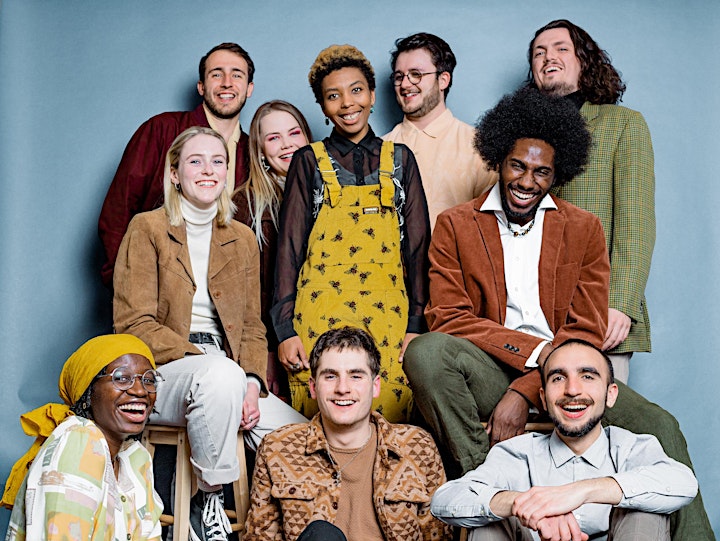 TC & The Groove Family are a 10-piece collective whose music celebrates the coming together of cultures, and the unity that music can provide for everyone. They explore grooves and genres from the UK and around the world, including afrobeat, breakbeat, jungle, jazz and highlife.
Having gained a reputation in Leeds for a raucous live show bursting with raw energy, the band have played alongside afro-fusion legends K.O.G & The Zongo Brigade and London jazzers Pyjaen and Cykada at shows in Sheffield, Bristol and London. In 2021, the band performed as part of We Out Here's online festival showcase, before blowing the roof off of the Chai Wallah stage at Shambino in August.
Singles 'Let's Start' and 'Temple' received airplay from BBC Introducing West Yorkshire, Craig Charles and Tom Robinson on BBC Radio 6, plus Colin Curtis on Worldwide FM. Having spent successive lockdowns writing new music, the band headed into the studio in the summer to record their debut album with Tom Excell (Nubiyan Twist, ONIPA). Big things to come in 2022!
Please note that this is a late-night event, with the headline act on stage at approximately 2330, and support on at 2200.
Organizer of Onipa + TC & the Groove Family ft. Franz Von