Readings and a discussion with the women filmmakers of 'For a Free Palestine: Films by Palestinian Women'
About this event
Readings and a discussion with some of the filmmakers screening on 'For A Free Palestine: Films by Palestinian Women' including Larissa Sansour, Rosalind Nashashibi, Emily Jacir, Basma AlSharif, Heiny Srour, Razan AlSalah, Mahasen Nasser-Eldin, Mona Benyamin, Layaly Badr, Reem Shilleh, Pary El-Qalqili, Heiny Srour, Jumana Manna and Aida Ka'adan. Final line-up TBA.
Hosted by Daniella Shreir (Another Gaze / Another Screen) and Nehad Khader (BlackStar), with curator and cultural organiser Samia Labidi.
The three-part event will be detailed in the coming days.
8PM GMT, 7 June. Live from Cafe Oto, London. Real-life event tickets to be announced separately.
Free but PLEASE DONATE! Donations go straight to our solidarity fund. You can see the list of organisations we're supporting here: https://www.gofundme.com/another-screen-for-a-free-palestine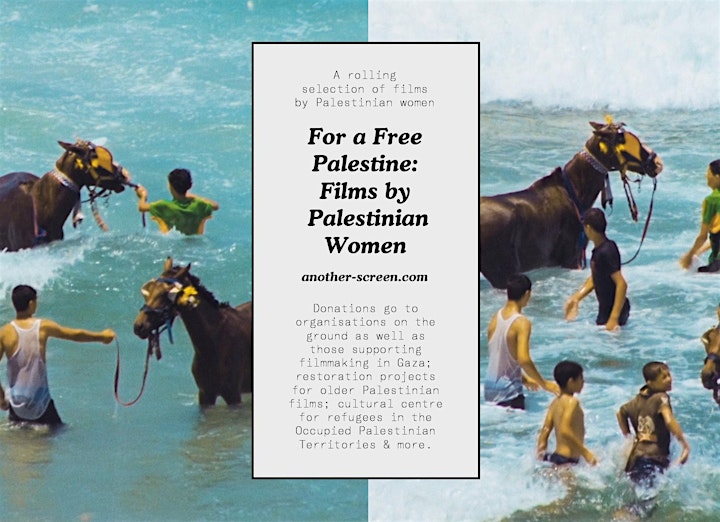 Organiser of ONLINE! Another Gaze presents: An Evening with Palestinian Women Filmmakers