We are delighted to invite you to our online workshop on Basic Neuroscience of Major Depression & Recovery (1.5 Hrs)
About this Event
ONLINE WEBINAR: Understand Basic Neuroscience of Major Depression & Recovery [1.5 Hours]
We are delighted to invite you to our workshop on Basic Neuroscience of Major Depression & Recovery (Limited places) 
Suitable for individuals with major depressive disorder(MDD) wanting to understand their brain and symptoms better, student counsellors & experienced practitioners who intend to use basic neuroscience of MDD to complement their existing modalities and knowledge-base to help individuals with depression, this course focuses on understanding basic neuroscience of major depression; the regions of the brain affected and why those brain regions generate the debilitating depressive symptoms that they generate. This course also offers tips to optimise those brain regions towards recovery. You will also get your depression-related questions answered.
Choose your preferred date and go ahead to get your ticket. A few days before the webinar date, we will send you a link via your email to join the webinar.
Everyone interested in the subject is welcome on the webinar (certificate of attendance will be issued ( 1.5 CPD hours) on request).
Your learning outcomes for this training:
understand the BASIC  brain science of Major Depressive Disorder (MDD) and recovery; suitable for individuals with major depressive disorder(MDD) wanting to understand their brain and symptoms better, student counsellors & experienced practitioners who intend to use basic neuroscience of MDD to complement their existing modalities and knowledge-base to help individuals with depression
causes of MDD and their genetic implications
understand key neurotransmitters implicated in MDD and how to optimised them
learn about the regions of the brain involved in major depression and their symptoms
learn about the links between depression, stress and other anxiety-related disorders such as OCD, and PTSD
get all your questions answered on depression and other anxiety-related conditions

How Much Does a Ticket Cost?

Early bird registration from £19+vat+fee. It will go up to £38+vat+fee if you book late .
What Attendees Are Saying:
Thank you so much for the webinar.  It was so helpful and informative and made so much sense.  My children and I are domestic abuse survivors. My oldest son and I were diagnosed with Complex PTSD about 3 years ago. We are well on the road to recovery now but it was fascinating to hear much of our experiences psychologically explained.  I trained as a therapeutic artist working with traumatised people and am constantly working to increase my knowledge and experience.  So thank you. Janet M. (27/1/21)
Wale showed a great deal of knowledge and understanding. If this and other courses remain with an online choice, for those of us who are disabled and unable to travel to these, I would recommend them. Diane Y., Counsellor and Hypnotherapist (25/1/21)
Considering the current pandemic, the course was delivered in a manner that allowed for interaction with other attendees, this was unexpected, very useful and very well carried out. Kayleigh P. Massage Therapist (25/1/21)
I think that a very complex subject has been made simple to understand and digest. Well done! Amanda E., Counsellor (25/1/21)
Definitely worth 90 minutes of my day! Will look into other relevant courses, eg polyvagal theory, PTSD… Great to have presentation in advance (some courses only give them out after the course) as it was then easier to follow the slides and make better notes. Deb M., Clinical Hypotherapist & Psychotherapist (25/1/21)
Wale was very thorough and his passion comes through. The content and handouts were clear and informative. Lorna F., Prison Counsellor (25/1/21)
Wale delivers the information in a friendly and accessible way - Thank you. The notes and worksheets include references to enable further reading on the subjects which I find essential. Vikki M. (25/1/21)
Thank you for such an interesting and down to earth presentation of what is a complicated subject.  Wale's unique approach cements it altogether. Jeanette A. (19/11/20)
"I have found that I struggle to support clients who have depression. I seem to get stuck in their depressive moods, and I needed some CPD to improve my skill set in this area of therapy. Because I know you offer practical exercises as well as educate on the neuroscience, I knew this course would help me to understand this mental health condition more fully. I was not disappointed. It was very relaxed and interactive. The metaphors used to explain were excellent; this made it easier for me to grasp this complex topic more successfully. In addition, the audio files and script give excellent reference and tools for further supporting the client." Jean M., Counsellor (29/10/20)
"Wale helps to understand scientific/technical language and makes learning easier." Chrissy N., Counsellor (12/10/20)
"Brilliant! I love the way Wale makes this information accessible and have total admiration and gratitude for all the work that Wale and MindBodyBreakthrough are putting out into the world." Louise L., Mindset & Wellbeing Coach (23/9/20)
"Thank you for an excellent short course on depression. As a Counsellor it is great to hear your views backed up by the studies you referenced throughout the webinar." Wendy S., Counsellor (23/9/20)
"The course was a very informative and detailed explanation of the neurological effect depression has on the brain. I found it fascinating and Wale is a brilliant teacher. I found him easy to listen to and he broke down all the immense detail into learnable chunks." Holly W. (23/9/20)
"There was a lot to take in which was great. MindBody Breakthrough always delivers with a positive vibe and energy…thank you." Kellie F., Trainee Counsellor (23/9/20)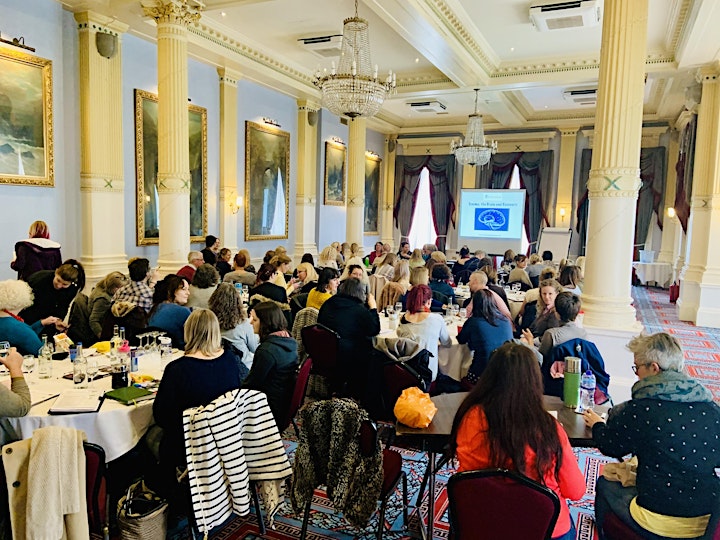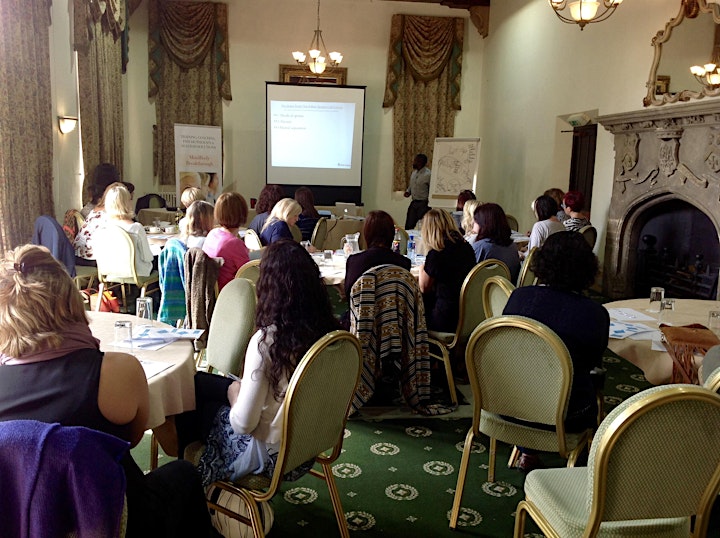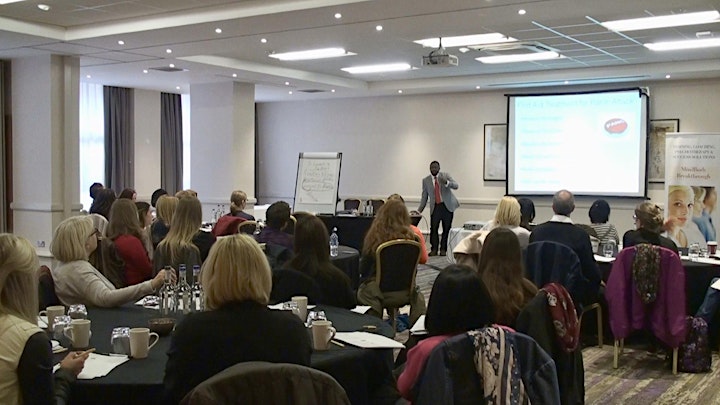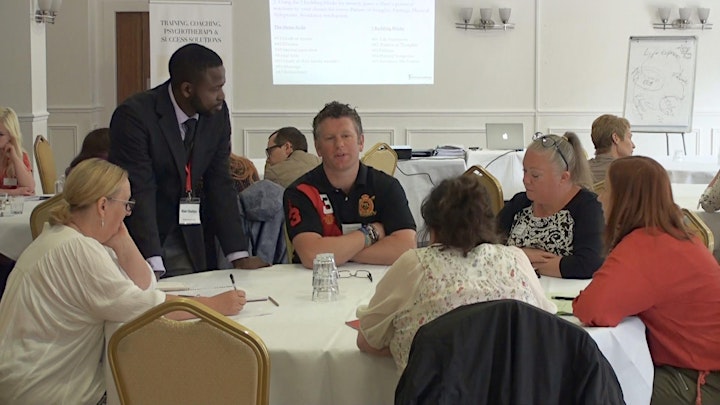 Terms and Conditions
Cancellation:
Cancellation charges are applied in all cases. We regret that this has to be done. All bookings involve administrative costs and it is difficult to fill vacant spaces as a result of late cancellations.
Cancellation charges are applied based on when the written cancellation notice is received. See the following refund rates:
Over 2 weeks' cancellation notice: Full refund

1-week cancellation notice: 50% refund

Less than 7 days cancellation notice: No refund unless in exceptional circumstances, for which a medical certificate may be requested.


Alternatively, a substitute delegate can be named at any time before the course. There will be no extra surcharge for making a substitution.
No refund will be payable for non-attendance or if no prior notice of cancellation is given.
The refund will be issued after the course.
Pictures/Videos:
For Live Events: Please be aware that from time to time the presentation may be photographed or filmed for educational, quality or promotional purpose (this happens occassionally). MindBody Breakthrough takes confidentiality very seriously and aims to use any films or photos that may be taken according to the strict terms and conditions on live events. For case study clips, permission will be sought from individuals involved before the clip of that matter is used.
Online Events: Feedback given on online webinar by participants may be used for promotional purposes such as webiste display and promotional campaign.