An Online Launch Celebration - Healing a Nation of Women with Fibroids
About this event
Greetings
Thank you for registering! I am so pleased you are coming to celebrate the launch of my new book NATURE'S PATHWAYS TO WOMB-WELLNESS - The Journey Towards Fibroids Elimination.
I look forward to seeing you on Saturday 6th November 6.00pm-7.30pm on Zoom to share the birthing of this book which is a holistic guide for women and health practitioners around the world to raise awareness about womb-wellness, in order to propel us forward to reach full health and vitality for generations to come.
This online event will focus primarily on Fibroids as one of the major health conditions affecting women, and disproportionately affecting Black women. With Guests Candice Bryan from Noire Wellness, Abi Begho from Lake Health and Wellbeing, and Shirley Powell from Your Life in Your Hands, who will also be sharing the platform with me.
So, come out and support all women to make the necessary lifestyle changes required to start addressing this health condition. Yes, brothers are welcome too, as we all play an integral part in healing the world.
See you then and please share with others!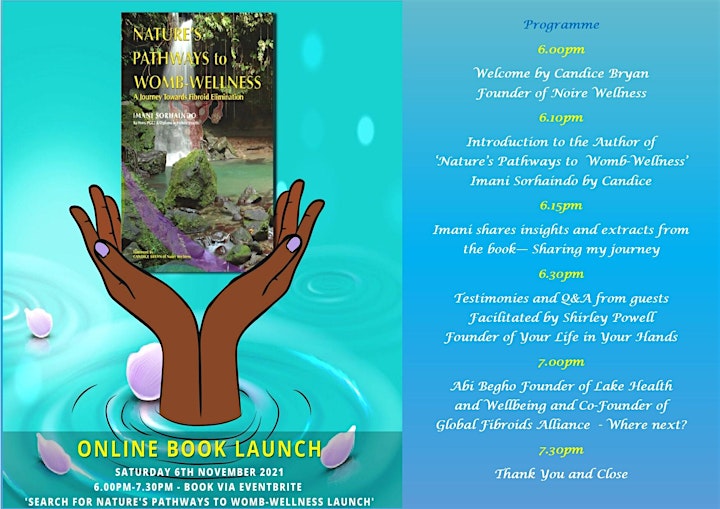 Organiser of Online Book Launch Nature's Pathways to Womb-Wellness with Imani Sorhaindo