Members and visitors, you are invited to join us on Friday, 22nd October from 9 – 10:30 am for our weekly Online Networking Event.
About this event
Agenda:
Group Discussion (1-2 minutes) 👥 🧠
– Who you are, and a little about your story 💬
– What your business aims to achieve, and what you can offer 🌍
– Who you're looking to connect with right now, who are you looking to do deals with? 🔗
Follow up:
– How you can help each other 💪
– Wins for this week 💡
– Challenges you're facing ☔️
– Industry news 📈
– Your own network (who you know who could bring value to the group) 🌐
Any questions or if you would like to bring a guest, please get in touch.
We hope to see you there!
Tickets for this online event are completely free – you can register via the button below.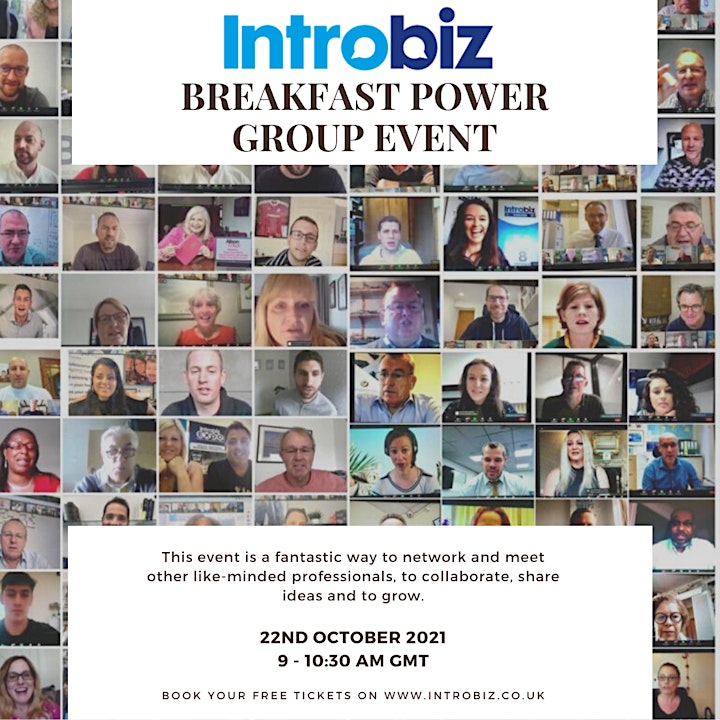 Organiser of Online Breakfast Power Group Event
Introbiz is South Wales' leading business networking company
We facilitate business-to-business networking events with many of Wales' and the UK's biggest companies and SMEs, helping you raise your company profile by putting you in front of your target audience. Introbiz also host Wales' National Business Exhibition in Cardiff annually.
Come and see what Introbiz can do for you and your business!