Description
You've probably heard that people make money online and maybe you've wondered "WHERE do I start?", "HOW do I start?", WHAT do I do?".
Join us on April 8th 2017 at 10 Kennet Road, Erith DA1 4QN for a masterclass breaking down the blueprint for building a successful alternative career.
In this 3 hour session on April 8th, you will learn:
How to turn your passion into an online business

How to build a 6 figure income business model

How to automate ANY business online

How to run an online business even if you don't have the time

The blueprint to earn extra income online, even without technical skills

How to earn multiple streams of income online
**WARNING**
This is NOT a do-nothing-get rich quick event. This is a skills development and enterprise Masterclass for people who want to explore alternative sources of income and lifestyle.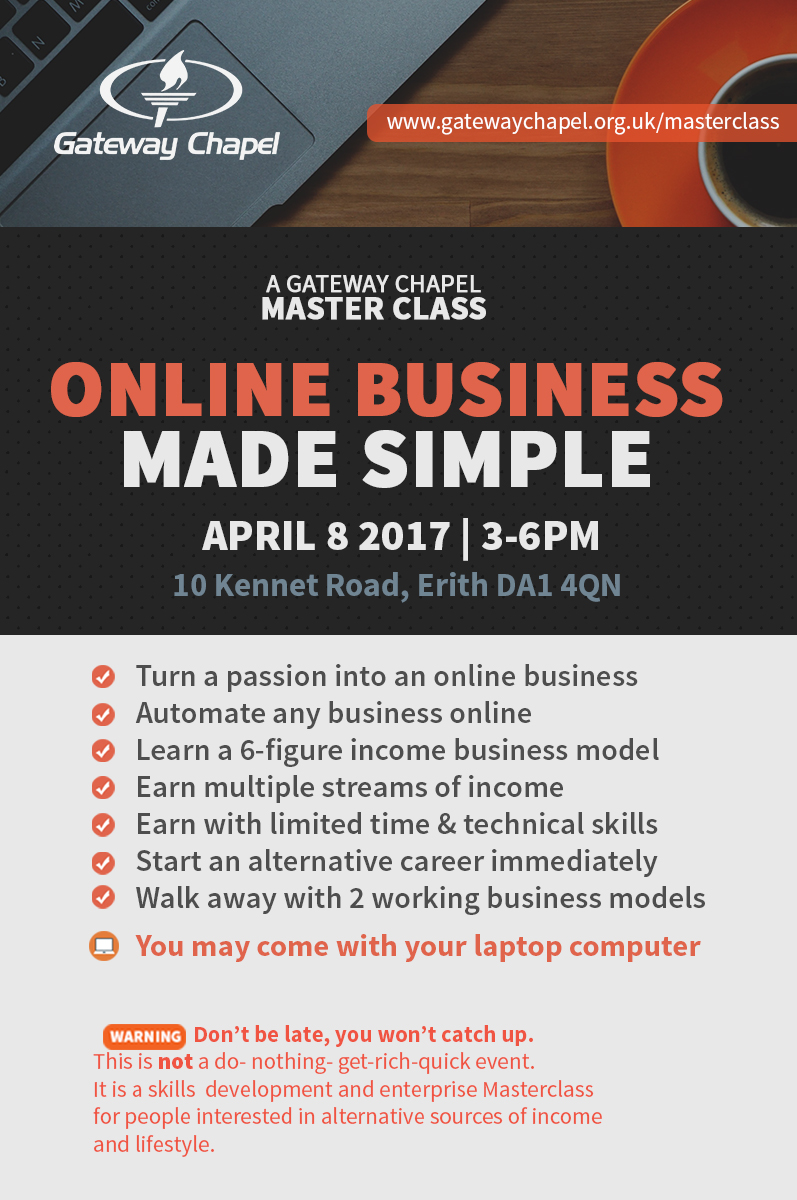 This is a no children event. There will be no facilities for children.