Online Celebration of Chinese New Year 2021 'The Year of the Ox'
An invitation to celebrate Chinese Lunar New Year, the 'Year of the Ox' online - with talks and 20 performances from the Zhi Dao Guan, CA.
About this Event
Online Celebration of Chinese Lunar New Year 2021 'The Year of the Ox'
新年快乐 / 新年快樂 (Xīnnián kuàilè) - 'New Year happiness!'
SAT, 20 FEB 2021 - with 20 Performances !! A percentage of your ticket fee is paid to each artist performing at this event, supporting them during difficult times and donated to non-profits involved in the production.
1-3 PM PACIFIC TIME by ZOOM // 4-6PM EST New York // 9-11PM GMT London
The Lunar New Year began on Friday, February 12th, 2021! Transition from the chaotic Rat Year to that of the Ox – stability, loyalty, determined! The Ox is the second sign from the 12 animals cycle of the Chinese Astrology. This Metal Ox Year is predicted to be a favorable year for economic recovery or consolidation, a year of long-term investments (relationships, money, reserves – physical and spiritual), and restoration of harmony and peace if we strive for it – this will require discipline and clear focus! Dreams, ideals and personal connections are very important and should be nourished this year. It is a year to seek and find balance – in all things.
May your New Year be full of hope and positive changes!!!
All welcome to this online celebration from the Zhi Dao Guan (Taoist Center) in Oakland, California. https://thetaoistcenter.com
Dr. Alex Feng will open with a short monograph on Chinese New Year and this specific Year of the Ox. Then he will emcee over 20 live performances including a talent show from local and globally-based artists with support from Dr Charlene Ossler.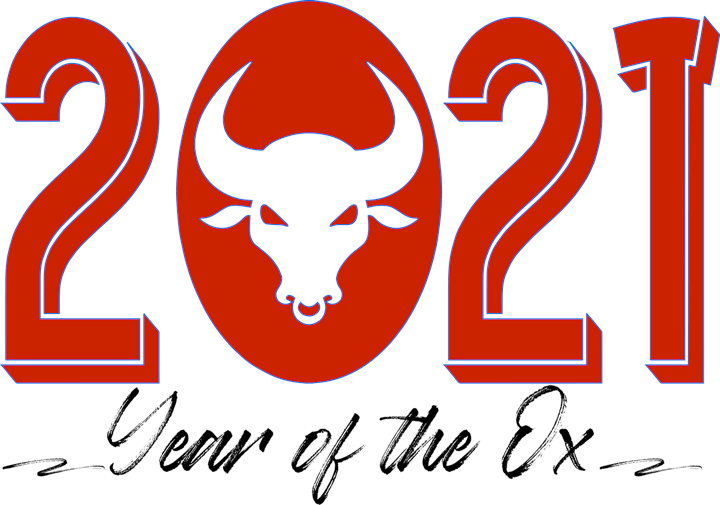 20 PERFORMANCES
Edgardo Cambon, Conga Drumming
Kaia Stuart, Vocal and Guitar
Andrea Maciel, 'Yin and Yang Spiral Dance'
Shi Fu/Sensei Kore' Grate, Five Elements Marital Arts Demo
Celia Mendizabel, 'Spiral Life of the Trees'
Tom Franco, 2020 into 2021 Art & Poetry
Hui Chen, 'Dancing with 2021 Spring'
Jie Bing Chen, Er Hu
Sky Sandoval, Chen Style Tai Chi
Larry Kelly, Poetry of the Dao
Nora Hudson, Vocal Song by Nora Hudson accompanied by Darita Mara Seth
Lizzy Tan, 'The Cycles'
Brandon Bosch, Lois Helmbold, and Soo-Young Chin, Tai Ji 24
Dr. Cheryl Schwartz , Music
Daiane and Wei, Modern Dance
Dima Birch, Vocal
Will Crawford and Emily Hopper (Cherry Stone Duo), Guitar & Harp - 'Fisherman's Song at Eventide' – trad. arr. W. Crawford
Shi Mu & Shi Fu, Vocal, 'Mo Bu Zho'
Correct at the time of print. Online production will be supported by the Intercultural Roots not-for-profit. All artists involved will be financially supported from income received from tickets.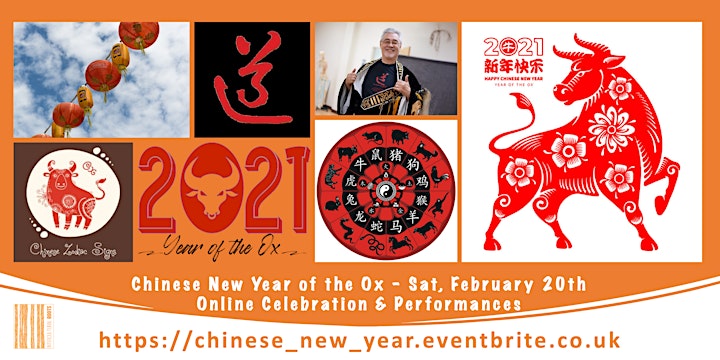 Photography and recording of any part of the event, where allowed by the facilitator, should be used for non-commercial, personal purposes only. Photographs, film or other audio visual material that is recorded may not be sold, used or published commercially in any way whatsoever unless authorised in writing by Intercultural Roots. The use of photographic equipment, mobile telephones tablets or other electronic devices, must not inconvenience any other person at the event. Television, live streaming and other film cameras maybe in operation at the event. By booking and attending you consent to filming, photography and sound recording of yourself. Intercultural Roots and related parties may use such films, photographs and/or recordings (Including any copies) of your actual or simulated likeness without payment in perpetuity.
Medical disclaimer - In attending this Intercultural Roots event you attest that, to the best of your knowledge, you suffer from NO medical or physical condition or disability that will or might increase the normal risks associated with exercise; and/or your doctor has approved your participation in our activities. You are agreeing that you are responsible for your own health and safety before, during and after the session and will adapt any instructions given by the facilitator to meet you own individual needs and ability.