Online Charity Pamper Time - a little bit of 'me' time to yourself to help relax and unwind from the stresses of life...
About this Event
UPDATE SUNDAY 22 NOVEMBER 2020: THIS EVENT IS NOW SOLD OUT! THANK YOU TO EVERYONE THAT HAS SUPPORTED THE EVENT. WE LOOK FORWARD TO WELCOMING YOU TO PAMPER TIME.
This event has been organised by the Mayor of Leighton-Linslade, Cllr. Farzana Kharawala, to give guests the chance to enjoy some special pampering time using some amazing products - you deserve this luxurious treat!
Every ticket sold will be helping to support the the Mayor's official charities - Homestart Central Bedfordshire, Chums Charity and Macmillan Cancer Support (local branch).
This online event will be focussing on getting better sleep and is an opportunity to think about your own self-care and wellbeing whilst supporting three charities, whose fundraising efforts have been drastically reduced because of the pandemic.
Why not get a group of friends or work colleagues together to 'meet' online and we will be able to set up a separate 'room' for you to spend time together?
What To Expect
For the Pamper Time session, you will receive a selection of sample products in advance of the online event.
You will be asked to resist opening your product samples until the Pamper Time Session, when the online host will guide you through the correct way of using each product, allowing you to get the full benefit of each product in the comfort of your own home.
The Pamper Time session will be hosted on Zoom and there will be the opportunity of using the breakout rooms facility to have smaller groups together - a chance to chat and enjoy some time with others and compare notes on your favourite products!
You will leave feeling refreshed, re-charged and totally relaxed, ready for a good night's sleep!
Tickets & Online Entry
We have two ticket options:
Pamper Time only £10 - you will receive all your products and one entry to the session.
Pamper Time & Lucky Ticket entry £15 - you will receive all your products and one entry to the session PLUS one Lucky Ticket to be in with a chance to win a prize worth £75!
The zoom link will be sent out on purchasing your ticket, by separate email, along with e few tips to make sure you get the best from your Pamper Time session.
The ticket price includes second class postage to an address in the UK for the product samples.
You will receive an email once you have purchased your ticket requesting your postal address and a request for information regarding any allergies etc that you may have.
We really hope you will be able to support this fundraising charity event and have some fun and relaxation yourself along the way!
** your details will only be shared where necessary to deliver your sample products and to keep you updated regarding this event. Your details will NOT be used to contact you in the future about any other events, unless you give us permission to do so.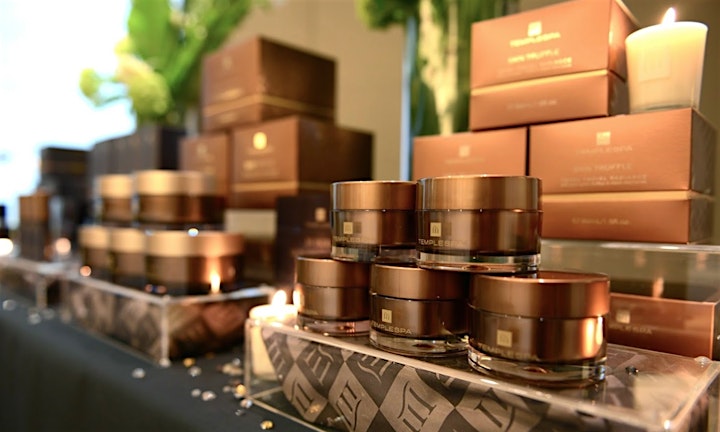 Date and Time
Location
Refund Policy