ONLINE CLASS - Fault Line Cake With Buttercream Piped Flowers
Learn how to create this on trend 'Fault Line Cake' effect working with real cakes and buttercream.
About this event
Join this fun, 'live stream' online and fully interactive, in person feel, cake decorating technical certificate workshop and learn how to create this on trend 'Fault Line Cake' effect working with real cakes and buttercream.
Practice buttercream piping techniques and create your own a selection of beautiful hand piped Pansies, Primroses and foliage to finish your cake creation.
If you are a complete beginner we have a range of Beginner Level Classes that may be of interest you, we recommend you have some experience working with buttercream before attending this workshop.
Working on sponge cake you will learn how to:
Split, fill, crumb coat and firm set each individual layer of sponge cake.
Dowel & support the weight of stacked tiers.
Prepare and stack cake tiers to create a 'Fault Line'.
Colour buttercream, understand consistencies for successful coating & piping.
Stabilise buttercream in hot weather.
Achieve a smooth, sharp edged buttercream coating.
Piping Pansies, Primroses & foliage using buttercream.
Chill & attach piped flowers to cake to achieve the design.
Finishing Touches using silver paint effects, sprinkles & silver leaf.
This workshop is limited to a maximum of 12 students to ensure everyone has the support they need. To achieve your certificate it is a requirement that you create alongside your tutor so that you can practice and ask all the questions you need during your class. This is a carefully planned and structured lesson backed up with a video tutorial that you can view at any time.
Once you have made your booking we will email the 'Live Stream' lesson link (Zoom) together with instructions on how to set yourself up ready to join. We will also let you know what equipment and materials you will need to get ready before your class begins. If you do not have everything or just wish to watch you can still join the class. To achieve your certificate we will require an emailed image showing your completed project.
CLICK HERE for full details.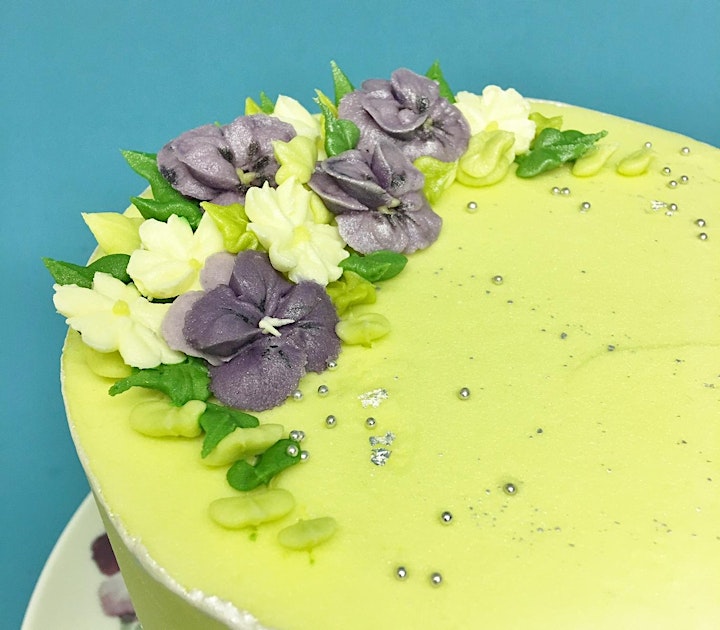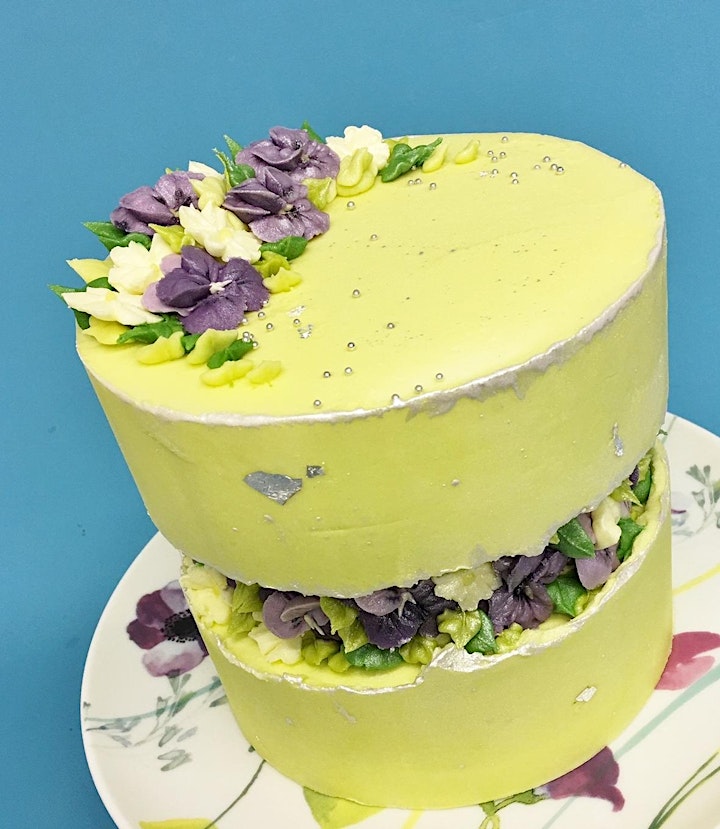 Organiser of ONLINE CLASS - Fault Line Cake With Buttercream Piped Flowers