Daily Meditation on Stages of the Path to Enlightenment
About this Event
Daily meditation suitable for all.
During these short classes we will look at practical meditations taken from the special presentation of Buddha's teachings of the path to enlightenment known as Kadam Lamrim. You don't need to be a Buddhist to appreciate or benefit from these meditations and special ways of thinking as they help everyone to develop more positive and peaceful minds.
Whilst the classes are designed as a series, each class stands alone and anyone can join any class at any time.
Each weekday we will be offering a class of approximately 30 minutes, including guided meditation and an explanation of the practice. Each class will begin with a short breathing meditation.
Cost: £3 per class or free for members and subscribers*.
* For more details about membership & subscription click here.
Our live-streamed classes are available for anyone living in Nottinghamshire, Lincolnshire or nearby.
Once you register for this class you will receive a confirmation email and this will be followed up with the appropriate webinar link within 60 minutes of the class starting.
Each class is available for 12 hours.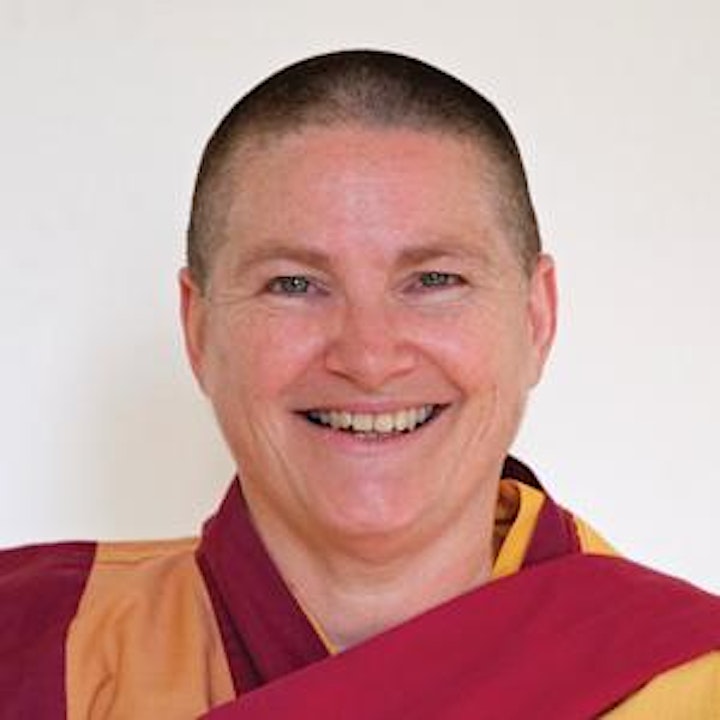 The teacher for this course is Gen Kelsang Gakyi, Resident Teacher at Kadampa Meditation Centre Nottingham, much respected for her ability to present Buddha's teachings with warmth, humour and clarity.