Online meditation classes with Gen Kelsang Gakyi
About this Event
"Love is the real inner protection against suffering."
Venerable Geshe Kelsang Gyatso Rinpoche
Discover the power of love for improving our life and relationships. In this series we will explore how love is not something we find, rather it is a natural quality of our mind.
In this six week course we will look at how we can cultivate, grow and strengthen this quality of love. We will explore how we can all improve our connection, love & empathy for others, no matter what is happening in our life and relationships. Through this, we will discover there is no more powerful and positive mind than real love for solving our problems, improving inner peace, happiness and all our relationships.
The classes are offered live on Tuesday evenings at 6.00pm and are then availble online for 48 hours.
Our programme of classes and courses is available for anyone living or working in Nottinghamshire, Lincolnshire or nearby.
Once you register for this class you will receive a confirmation email and this will be followed up with the appropriate webinar link within 60 minutes of the class.
£4.00 per class (per person)
Free for members/subscribers
Full details of the meditation centre's programme please see www.meditateinnottingham.org
EVERYONE WELCOME
0115 985 7356
hello@kmcnottingham.org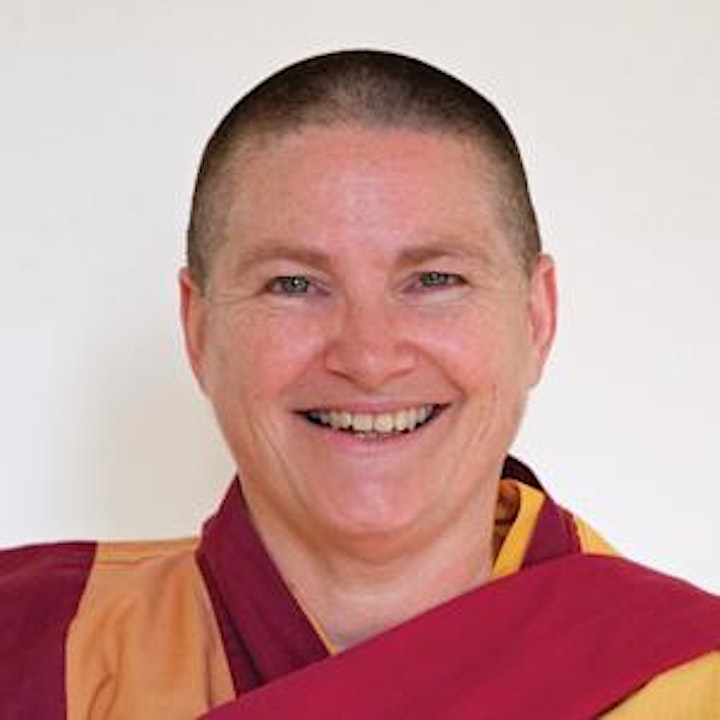 The teacher for this course is Gen Kelsang Gakyi, Resident Teacher at Kadampa Meditation Centre Nottingham, much respected for her ability to present Buddha's teachings with warmth, humour and clarity.