Our Entrepreneurs' Network Events offer a monthly morning of insightful talks and top tips from inspiring local start-ups & professionals.
About this event
Our Entrepreneurs' Network Events offer a monthly morning of insightful talks and top tips from inspiring local start-ups, professionals, and business owners, a valuable skills exchange session, and a good dose of networking for new and existing entrepreneurs and start-ups.
These brilliant events are FREE and are open to everyone who'd like to learn new ways to develop themselves as an entrepreneur and those with an interest in supporting local business. 
Join us and build your network with an inspiring community of new and developing entrepreneurs!
This is an online networking event, held using Zoom. Get ready by Downloading Zoom to your computer. After booking a place at this event, you'll receive an email from us to register and then you'll get your link to join the meeting.
Details of this month's speaker...
The step from student to professional can be a daunting one, but what can be done to bridge the gap? This month we have Matt Sear as our guest speaker, a recent UOG graduate, who will share his exciting journey of setting up his media agency, Sear Media Group. Matt will share his insights into starting up as a student, including things that haven't gone so well, and his lucky big breaks!
Matt will cover:
- How to articulate your worth to clients
- Combating imposter syndrome
- The importance of networking
- The advantages young people have.
Ingenuity
We will also hear from Lizzie Smith, Head of the Ingenuity Programme. Ingenuity offers investment and specialist mentoring for creating a start-up that generates sustainable impact The programme is open to everyone, no matter their background or experience. By taking part, you'll...
• Gain an understanding of the key social and environmental issues to develop your business ideas.
• Learn from experts in industry, universities, government, charities, and the wider community to develop business solutions.
• Pitch to industry specialists and compete for investment and support.
Lizzie will be letting us know exactly what's involved in taking part in the programme and what you can get out of it!
Schedule
09.45am Enter Zoom waiting room
10.00am Event start time
10.20am Introduction to Start and Grow Enterprise
10.30am Guest talk
10.50am Q&A
11.00am Open networking & breakout rooms
12.00pm Event closes
Attending our free business support courses
Are you thinking of starting your own business, or do you want to know how to develop and grow your start-up?
Wherever you are on your business journey, Start and Grow Enterprise provides free training, events, expert support resources, and a powerful community to help turn your ideas into reality and grow a successful enterprise.
Simply join on our website to apply for our free support to help you start and grow your business.
START - you've got a big idea and a dream, let's make it happen!
For those who haven't yet started their business…
Start-up Day Our start-up day is the first step on the way to building a successful business. You'll cover the most important elements of getting ready and getting started, along with those roadblocks that we see so often when great ideas meet reality.
Our Business Planning workshop will introduce you to an invaluable tool that will get you well on your way to a full-length business plan. Our Business Registration workshop will guide you through the process of formalising, structuring, and registering your business.
GROW - your business is off the ground. Let's take it to the skies.
For early-stage business owners…
Growth Day Take your business from good to great; hone in on your specialisms, your markets, and solve those challenges which have been building up in the background.
Growth Workshops After your Growth Day, you can hand-pick another 2 workshops that focus on a challenge specific to the growth of you and your business.
Growth Coaching The fastest-growing firms will be hand-picked for a package of free coaching, to help them keep the pace up and take their business even higher.
£1,000 Enterprise Voucher Apply for a reimbursed grant to grow your business!
The Entrepreneurs' Network Events are offered by Start and Grow Enterprise; a University of Gloucestershire project, part-funded by the European Regional Development Fund (ERDF). Start and Grow Enterprise supports the growth of Gloucestershire-based entrepreneurs and start-ups (trading up to 2 years) through free training, events, networks, and resources.
DATA PROTECTION: Start and Grow Enterprise activities are provided free to participants if you meet the eligibility criteria. We will use the information you supply: A) to provide business support to you and to inform our delivery partners as appropriate; B) to share with the University of Gloucestershire and MHCLG (or their sub-contractors) for monitoring evaluation and audit purposes. We will keep all information you provide confidential and treat it in accordance with the current Data Protection legislation.
Please find our Privacy Notice here.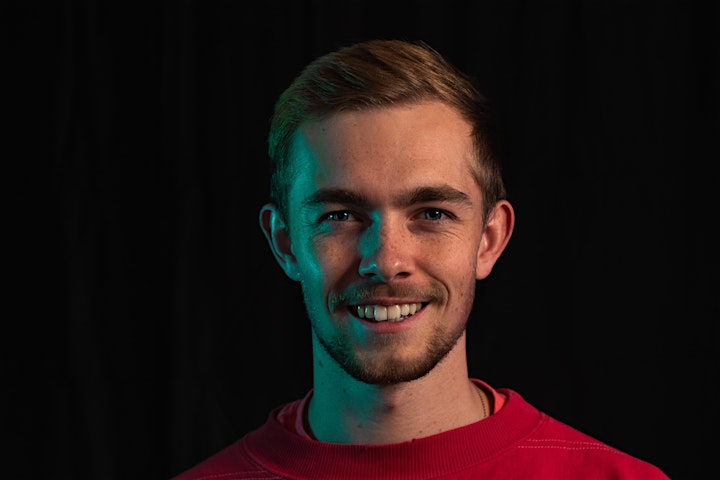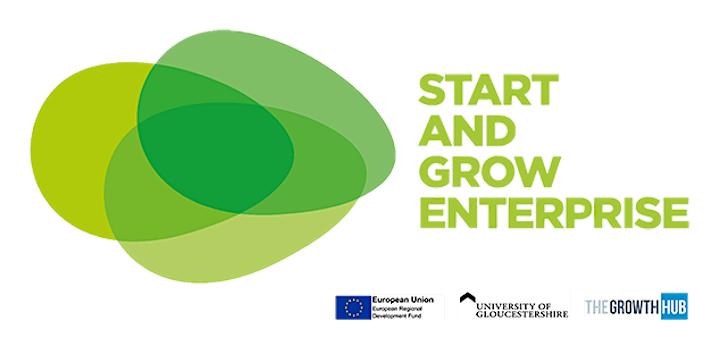 Organiser of Online: Entrepreneurs' Network Event with Start and Grow Enterprise
Start and Grow Enterprise is here to help freelancers, entrepreneurs and new businesses to grow. Whether you've started your journey already, or you're still mulling it over, our range of free support is designed to help you make intelligent, informed decisions.

Offered completely free of charge, you'll have access to training, networking, courses, events and resources - as part of a community of like-minded new business owners.

Since 2017, we've supported over 800 ambitious entrepreneurs to start businesses, solidify plans, and take their companies from budding to booming.
Start and Grow Enterprise is a University of Gloucestershire project with funding from the European Regional Development Fund (ERDF).