An evening devoted to the supernatural, with Edward Parnell, author of GHOSTLAND, and storyteller Robert Lloyd Parry of Nunkie Theatre.
About this Event
The festive season is traditionally a time for telling ghost stories. MR James's Christmas Eve gatherings with the Chit Chat Club at King's College, Cambridge, where he regaled them with his latest spine-chilling story, have passed into legend - and we are delighted to be hosting a ghostly evening of our own this December.
We will be joined by Edward Parnell, whose book Ghostland: In Search of a Haunted Country, tells how family tragedy led him to seek out the 'sequestered places' of the British Isles which inspired the writers of his favourite weird tales, remembered from childhood. Edward takes us on a journey through the lonely moors, moss-covered cemeteries, stark shores and folkloric woodlands that were familiar to the likes of MR James, Arthur Machen, Algernon Blackwood, Alan Garner and Susan Cooper.
Edward will be in conversation with Roger Clarke, author of A Natural History of Ghosts: 500 Years of Hunting for Proof.
The conversation will be followed by a reading of a classic ghostly tale: Between Sunset and Moonrise by Richard Malden, performed by Robert Lloyd Parry of Nunkie Theatre.
Tickets are £7 each. If you would like to buy a ticket together with a copy of Ghostland for £14, please click here.
We believe in supporting the arts: a portion of ticket sales will be paid to Nunkie Theatre.
You will be sent an email with details of how to join this online event when ticket sales end at 5.30pm on the day.
Please note you must have a Zoom account to gain access to the event and book your tickets using the same email address as your Zoom login.
Like this? View our full online events programme here.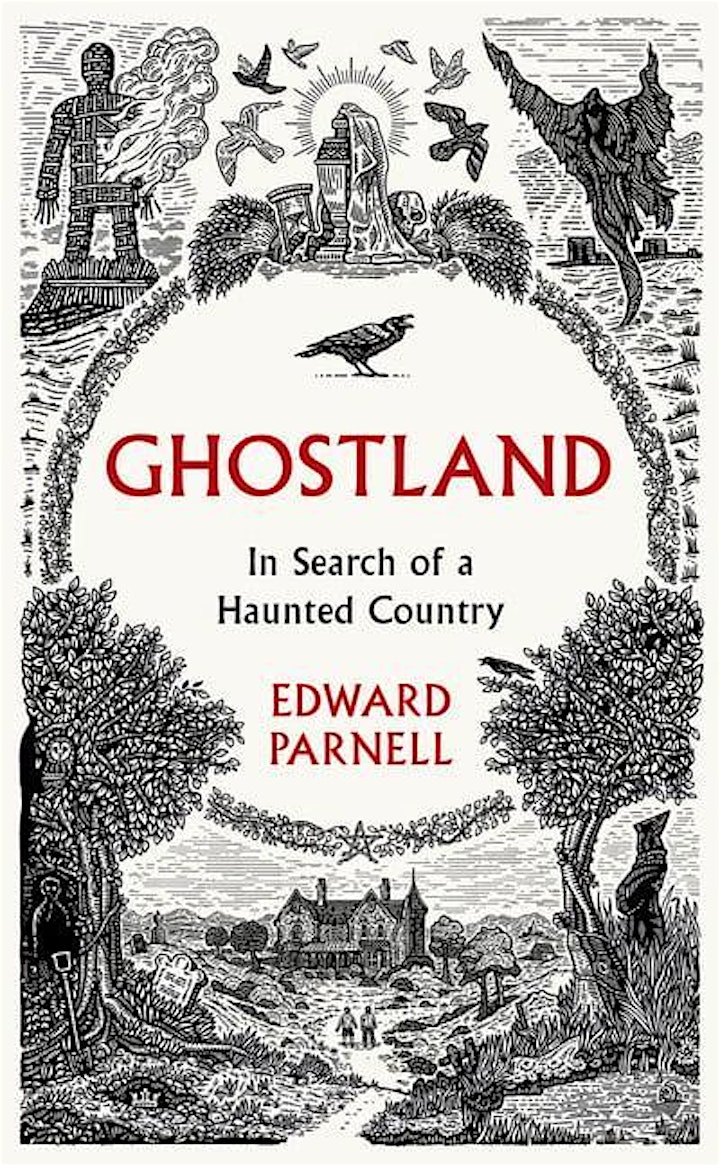 Date and Time
Location
Refund Policy