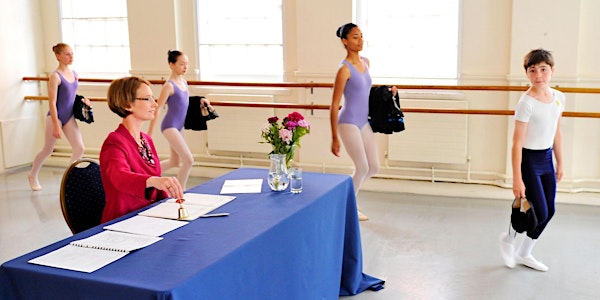 Online Examinations Feedback Seminar - South East England
Led by RAD Examiner Phillipa Richards who will give feedback from Summer examinations in South East England (filmed and face to face).
About this event
This online CPD Examination Feedback Seminar will be led by RAD Examiner Phillipa Richards and will give feedback from recent exam tours in South East England (both filmed and in person).
This online seminar counts for four hours of time-valued CPD.
The Examiner will provide general information about how marks were awarded and feedback and observations from examiners regarding exam content. If time allows, there will also be an opportunity to ask questions (although we ask that these are emailed to Sue Morice-Jones in advance please, thank you).
The seminar content will be approximately two hours, and we will break in the middle for a 15 minute coffee break, so it should finish around 13.15 at the latest.
The seminar will not be recorded, you must be able to attend online via Zoom at this time and date, and teachers should take their own notes during the seminar - the RAD will not be providing notes afterwards.
This seminar will feedback on the most recent tours, however attendance is not restricted to teachers who have recently filmed exams or have Summer in person exams. All are welcome!
Please note that the focus of this seminar is the way in which examiners award marks, and will not cover advice regarding teaching.
Please also note that, owing to the generic nature of the information given, nothing stated by the examiner at this seminar may be used as the basis for any enquiry, complaint or appeal about an examination.
Booking closes Thursday 7th July at 6pm.
Zoom joining details will be emailed out by end of Friday 8th July 2022.