Event Information
Location
Your computer, iPad, tablet or other device
Over the Internet using Zoom from the comfort of your home or office
Your road
Your town, Your county
Refund Policy
Refunds up to 7 days before event
Description
Online Family Mediation Group Supervision Meeting
Join me at 4.00pm on Thursday 7th December, over the internet and from the comfort of your home or office on Zoom, for 2 hours of supervision. If I'm not your registered PPC, check first with your own that it will meet with their approval. Rememnber, FMC standards require all mediators to undertake a minimum of 4 hours supervision annually.
During the session, we might look at anything and everything from the latest news from the FMC, including the re-accreditation process, law updates, practice problems and marketing a mediation service, through to training, books and online videos. It will also give you a chance to meet other mediators of diiffering experience.
I want to make sure we cover whatever the group would find helpful, so please let me know if there's anything you'd like to be considered for discsussion.
The Zoom meeting link will be sent out with the booking confirmation email . Zoom works on Apple MacBooks, Windows computers, iPads, iPhones, Android and most other devices.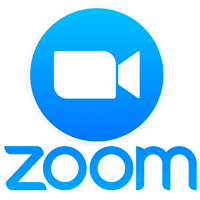 When you click on the link just before the meeting you will be invited to download a small file. Don't worry, you won't need to create an account.
You can join from any device with a webcam, though, given the numbers of us, the larger your screen the better will be your experience. If you have a headset, you may find it will improve your audio. You'll also need a decent internet connection. It should be possible over 4G, but if your wifi isn't 10MBS or more you may struggle. If you don't know your wifi speed, check it on www.speedtest.net.
Tickets for the session are limited, so book now to reserve your place. If all the tickets sell out, I may be able to run a further session for those who register their interest by messaging me at help@startmediatioin.co.uk..
I hope you will be able to join me.
Warm regards,
Stephen G Anderson
Date and Time
Location
Your computer, iPad, tablet or other device
Over the Internet using Zoom from the comfort of your home or office
Your road
Your town, Your county
Refund Policy
Refunds up to 7 days before event