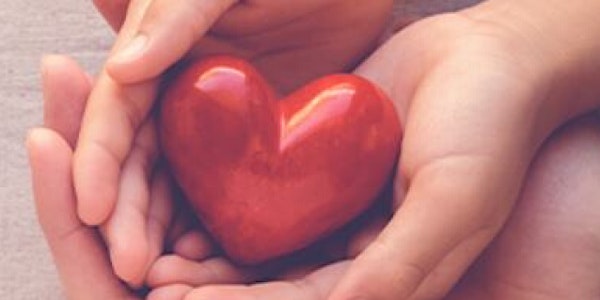 Online fundraising auction to help refugees in Leicester and Greece
We will be raising money through a fun auction event on Thursday August 20th and splitting it equally between the groups mentioned below.
About this event
You can help by donating to the auction whether it be a skill or an item, by coming along and bidding on the evening of the 20th and/or making a donation in support.
We are staff from the Centre for International Training and Education (CITE) at the University of Leicester. As a University of Sanctuary we believe in supporting Sanctuary Seekers wherever we can and COVID19 has hit the most vulnerable in refugee camps and those asylum seeking students studying at the University of Leicester who have found themselves isolated and often short of the tools needed to study online. We aim to support our own Sanctuary Seekers through financing much needed equipment and those stuck in Greece through the organisation 'Love without Borders for refugees in need'. You can find out more here: https://m.youtube.com/watch?v=rpRBS7tBANU
Please help us to make this event a success and help those most in need. Every penny we raise will be used directly to support those who need it, there are no administration or other hidden costs.
#Chooselove #helprefugeesleicesterandgreece
Contact us at: helprefugeesleicesterandgreece@gmail.com
Auction Terms and Conditions
All bidders wishing to participate in any auction must first register their details on Eventbrite and thus agree to these terms and conditions.
The organisers do not assume any risk, liability or responsibility for the authenticity or the authorship of any property identified in any auction catalogue or description.
All property has been gifted to the organisers to sell at auction to raise funds for charity. Details of the charities that will benefit from the funds raised at auction are listed in the auction catalogue and available on request.
The highest bidder acknowledged by the auctioneer shall be the purchaser. In the event of any dispute between bidders, the auctioneer shall have sole and final discretion either to determine the successful bidder or to re-offer and resell the lot in dispute.
If the auctioneer determines that any opening bid is not commensurate with the value of the property, he may reject the same and withdraw the property from sale, and if, having acknowledged an opening bid, he decides that any advance thereafter is insufficient, he may reject the advance.
Payments for purchases must be made in Sterling via GOFUNDME within 14 days of the Auction.
13/08/2020 UPDATE
Please have a look through our exciting catalogue of classes and products that you can bid for in our Auction on Thursday August 20th from 6pm.
We will send you a Zoom invite on the day. Hopefully you can stay for all the events but the schedule will be something like this. We hope this will be a fun social occasion as well as raising funds for those who really need our help.
6.00pm: Introduction to event and key people
6: 15pm: Talks from those we are fundraising for
6:30pm: Auction part 1: Half of art work (start with few mins in breakout rooms)
6:50pm: Entertainment 1
7:00pm: Auction part 2: Second half of art work
7: 20pm: Entertainment 2
7:30pm Auction part 3 all remaining items. Entertainment 3
If you want to bid for something but can't make it on the day, please send your bid to helprefugeesleicesterandgreece@gmail.com
Please help us to our target of £1000 by sharing this with family and friends.
Thank you very much in advance for your support.