Learn to create a successful search campaign and explore best practices techniques.
About this event
If you are looking to increase the visibility of your website, Google Ads is a highly effective tool to target potential customers. Year on year, competition on Google Ads increases and without an effective strategy you risk spending money with little or no return.
In our jargon-free workshop, we will explain how to create a successful search campaign, and explore best practice techniques to help you get a competitive advantage.
This workshop is tailored to suit your business, so you will go away with a Google Ads plan that you can implement immediately.
═══════════════════════════════
If you prefer to book live online training, we can help with that too. Get in touch to discuss.
═══════════════════════════════
WHO IS THIS WORKSHOP SUITED TO?
Digital Marketers, Directors, Managers
THIS WORKSHOP COVERS
Keyword Research
Effective tools available for keyword research
Taking advantage of long-tail keywords
Google keyword planner - getting volume & cost estimates
Sem Rush - getting volume and cost estimates
Sem Rush - getting keyword ideas from your competitors
Setting appropriate objectives and goals for your Ad campaigns
Importing your keyword lists from excel  
Conversion Tracking
Setting up conversion tracking
E-commerce conversion tracking
Adwords Structure
Using website navigational structure
Adgroup structure basics and organisation
Google Adwords and Analytics
Ads and Google analytics integration
Google Ads Copy 
The anatomy of Google text ads
Compliance in Google text ads
Best practices for successful text ads
Live demo: creating text ads
Quality Score
Understanding ad quality score and lowering your costs
Landing page quality and quality score
Understanding ad rank and how it is calculated
Campaign Optimisation with Targets
Device targeting
How to best target people by location
Ad scheduling to gain more visibility
Creating ad variations and testing
Dynamic Search Ads
What are dynamic search ads?
Setting up dynamic search ads
Bids Strategies
Bidding strategies: target ROAS
Bidding strategies: target CPA
Efficient Ads Management Process
 Google ads CPC calculator
Process driven Google Ads plan
Google ads checklist for the marketers
Key Ad Reports
Location reports
Using the search term report to find negative keywords  
Getting right with Extensions
Understanding site link extensions
Call extensions
Message extensions
Location extensions
Increasing Clicks & Sales: How to use the Fogg Behaviour Model
Understanding Keyword Match Types
Broad, broad match modifier
Phrase match, exact match
Getting the cost down with a negative match
Remarketing
How to create and add your remarketing tag
Creating your first remarketing audience
An introduction to Google Shopping Ads
═══════════════════════════════
Prerequisites for this course
Typical attendees are digital marketers, company directors and managers. No previous experience of Google Ads is needed, though it's expected that you will have a website already connected with Google Ads account. 
 ═══════════════════════════════
Looking for a bespoke course? Call us on  0161 3272 923  or 0751 88 39629  or email Prabhat Shah
Please note by booking a ticket to this event, you agree to our event T & Cs ( Please Read )      
TESTIMONIALS
| Sophie Carefull, Blue Badge Company
Prabhat's Google AdWords course was really informative and helpful, his explanations were clear and he gave comprehensive answers to all of our questions, using real-life examples to demonstrate these were possible, which I found very useful. The course was great value for money and Prabhat has been in touch since to see if I need any more help with my PPC campaigns, again addressing my queries promptly. I'd definitely recommend working with him if you're finding your feet with digital marketing.
 | Michelle Mossford, Ableworld UK Ltd
Myself and my colleague were very lucky to receive one-to-one, structured PPC training. I would recommend him to anyone wanting to know more regarding Online Marketing!     
| Andrea Omar, Medi UK (Lifestyle) Ltd
At the start of the training session, I had little knowledge or understanding of the PPC project that my company has embarked upon with Google Ads. With Prabhat's clear explanation and overview (tailored to my knowledge level) he adeptly walked me through the tools and mechanics of a PPC ad campaign. Although there is so much more to get to grips with in the coming weeks and months, Prabhat shared insights and knowledge to put me on the right road for this project, along with some great suggestions for continuous learning. I felt I could ask even the most basic of questions at any time. Prabhat is a very approachable, patient and expert trainer.
Just a few of the fantastic organisations who've attended our previous training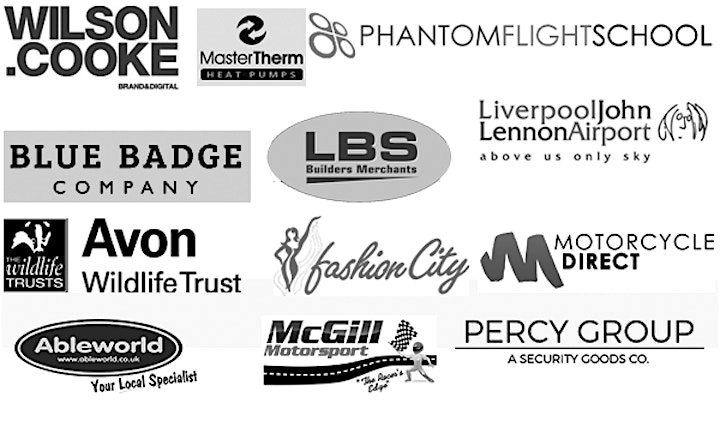 Date and time
Location
Refund policy
Organiser of [ ONLINE ] Google Adwords PPC Training Course
Online Seller UK (OSUK) is a national training organisation founded by Prabhat Shah aiming to help businesses of all sizes eCommerce and digital marketing training. Prabhat is well known in the industry and has appeared several times Tamebay, eSeller, Webretailer. Academically, he has a Diploma in Digital Marketing from CAM foundation the UK and an MBA. Along with this project, Prabhat has developed DaytodayeBay which provides marketplace and e-commerce solutions.   
Online Seller's story starts back in 2009 when it started to engage with local businesses through local free
 Meetups. Like everything else, it had a humble beginning with a handful of businesses in attendance.  It soon grew to 30 regular attendees in Newport and Cardiff. Our aim was to equip sellers with bite-size learning in a comfortable environment and that can be implemented immediately in their business.
Realising the growing need for independent digital events, we started collaborating with businesses throughout the UK to organise Meetups. The collaboration is continuing with events in Newcastle, Leeds, Manchester, Birmingham, London, Bristol, Norwich and Brighton. Our Meetups have now started to get international interests which are very encouraging.
Along with Meetups, Online Seller UK's training program is well received with attendance from a national and international audience. As an organisation we are aiming to help businesses in three ways:
(1) Digital Marketing & eCommerce Workshops covering most of the live-wire digital marketing topics; from eBay, Amazon to Search Engine Optimisation (SEO), Email Marketing and Google Shopping and Adwords, all at affordable prices. These workshops are available regularly throughout the UK and also online or onsite.
(2) Digital Marketing & eCommerce Meetups providing a free educational evening to businesses throughout the UK. These Meetups are informal evenings and give an opportunity for businesses to meet industry experts and other online sellers in a comfortable environment.
(3) Digital Marketing Consulting & Services for offline and growing online businesses throughout the UK. This could be one off one day consulting or on a monthly basis. Additionally, our eCommerce solutions are available to solve any issues you may have in your business. 
Please feel free to get in touch with any questions you have regarding our training and meetups.