Join Online Growth Summit and learn first-hand from experienced entrepreneurs on how to grow your business in 2021.
About this event
Join Online Growth Summit to find better ways to grow your business in 2021. 
Learn first-hand from experienced entrepreneurs and operators on how they grew their businesses, the mistakes they made, and the lessons they learnt along the way. 
If you're feeling that you're mostly working in your business but not on your business, then this is a must attend event! 
We've made sure that all speakers are founders or seasoned operators and the discussions will focus on practical insights that you can implement tomorrow.
Tickets on this page give you access to Day 3 of the Online Growth Summit.
What does the ticket get you?
With this ticket you will get access to the live sessions on Day 3 of the Online Growth Summit as well as the recordings of the sessions.
Online Growth Summit is kindly supported by

Growclass is an 8 week intensive course to teach you growth marketing, connect you with an incredible network, and help you grow your business and career.
Day 3 Theme: Operational Excellence
2.00pm - 2.45pm
Profit Optimisation
Growth is great, but profits are what counts at the end of the day. In this session, we are looking into how you can optimise your profits or at least make sure that your business is growing in the right direction. What does it take to develop the right pricing strategy and how can you calculate your unit economics? Which costs should you be careful with and where is it worth to splurge? Find out the answers in this session.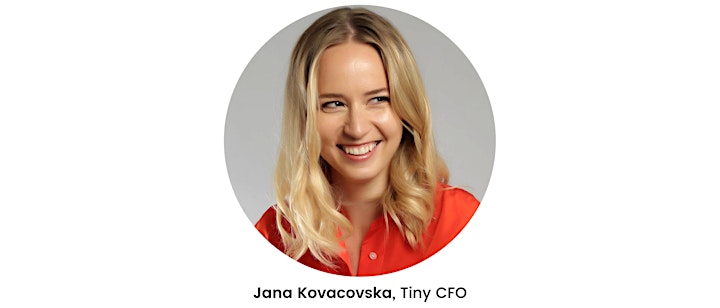 Jana Kovacovska is founder and writer of Tiny CFO, a platform that empowers entrepreneurs and small business owners to build financially robust companies. She is also an independent strategy & finance consultant to companies and investors in the tech, consumer, and media space, having worked with Deliveroo, The Business of Fashion and Heist. Prior to that, she was a VC as well as a McKinsey consultant.
2.45pm - 3.30pm
How to Find the Best Talent in the Most Cost-Effective Way
Hiring is an exciting but also challenging task for first-time founders, especially when it comes to the first members of your team. More often than not, you are looking for someone who can wear multiple hats, can hit the ground running and costs as little as possible. Where do you find these people and how do you judge and select for right skills set? We'll be talking with experienced operations and recruitment experts on how to find the best talent in a way that doesn't kill your budget.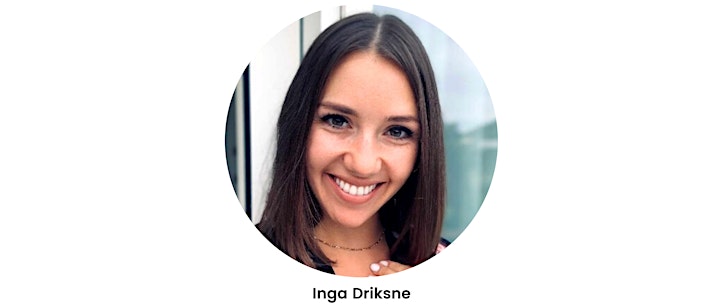 Inga Driksne supports early-stage founders as a consultant, advising on Operations. She has 10 years of experience working in start-ups across Europe, largely in the tech space. Recruitment and the hiring process play a significant role in her work. Inga is passionate about finding diverse talent for small teams and getting more women into senior roles. She is originally from Latvia and has spent the past 15 years in the UK.
3.30pm - 3.35pm
Coffee Break
3.35pm - 4.15pm
How to work with your team and be a great leader
Letting go of control is one of the hardest things for founders. But in order to grow, you will need to move from the role of a founder-operator, who does everything, to a founder-leader who guides the team that you work with. In this session, we will share tips and tricks on how to build a remote team and be a great leader for them.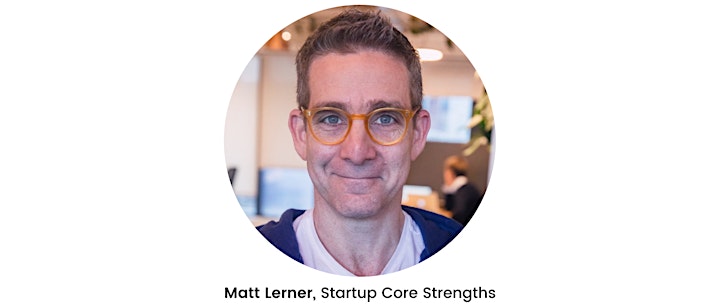 Matt Lerner is founder of Startup Core Strengths, where he and his team offer training and growth coaching workshops to founders and their teams in Europe. Prior to founding Startup Core Strengths, Matt was the London-based partner for 500 Startups, where he initiated the 'Distro Dojo' seed-stage growth program for the funds' portfolio companies. Matt also had an 11-year run at PayPal where he lived through the company's 15x hyper growth phase from progressive start-up to FinTech giant, culminating in him leading B2B marketing for PayPal UK.
4.15pm - 5.00pm
Multi-Passionate Founders: How to Juggle Different Ventures and Thrive
If you are the entrepreneurial type, chances are that you have many different ideas and might have a hard time doing just one thing. Additionally, multiple streams of income could come in handy in case one of your ventures gets disrupted (by a global pandemic, for example). But managing multiple ventures also means that there is less time to nurture each one. Join this session to hear from busy founders how they manage their time, health and productivity while juggling multiple activities.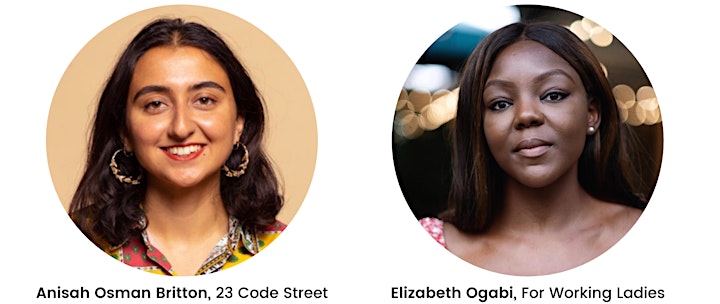 Anisah Osman Britton is founder of 23 Code Street, a coding school for women and non-binary people that helps provide digital skills training for women in the slums of Mumbai since 2016. She is also CTO at the second hand fashion company Vinokilo and Startup Life Reporter at Sifted. Since December 2020 she is also a Trustee at Social Tech Trust a social technology funder that invests in and supports people using tech to address complex social challenges.
Elizabeth Ogabi is founder of For Working Ladies, a digital media platform focused on equipping women with the information and tools they need to start a successful business and co-founder of Leicour.com, a private membership network focused on accelerating women within organisations into leadership roles. She is also the host of How I Made It Happen, a podcast focused on sharing advice from women who are entrepreneurs, innovators and leaders. In June 2021 she will publish her debut book Side Hustle in Progress: A Practical Guide to Kickstarting Your Business. Whether it's starting a side hustle, breaking through the corporate glass ceiling or pursuing full-time entrepreneurship, her ultimate goal is focused on the advancement and economic empowerment of women.
REMINDER: YOUR TICKET OPTIONS
Also check out our discussion topics with inspiring speakers on Day 1 (Audience Growth) and Day 2 (Revenue Growth & Conversion) of the Online Growth Summit or get a Full Conference Pass to save on your ticket price.
If you have any questions or sponsorship enquiries, please contact: taylor@bloomingfounders.com. 
THIS EVENT IS BROUGHT TO YOU BY 

Blooming Founders helps early stage founders grow their businesses online. We will be launching our new platform soon. Sign up to our newsletter on our website to be the first to know.
Date and time
Location
Refund policy
Organiser of Online Growth Summit 2021 (Day 3 Access)
Blooming Founders is a business incubation platform that facilitates the growth of female-led businesses. We run a co-working space and events all year round to provide education around entrepreneurship, fundraising, as well as networking opportunities with fellow founders and investors.
​