About this Event
"When the turbulence of distracting thoughts subsides and our mind becomes still, a deep happiness and contentment naturally arises from within."
Venerable Geshe Kelsang Gyatso Rinpoche: 'How to Transform Your Life'
The real source of happiness is inner peace. If our mind is peaceful, we will be happy all the time, regardless of external conditions, but if it is disturbed or troubled in any way, we will never be happy, no matter how good our external conditions may be.
On this course learn two guided meditations that can be practised by anyone. With regular practice, these meditations help us to experience mental clarity and inner peace by meditating on our mind itself. Through training in concentration observing our mind we can overcome distractions and come to experience for ourself the inner peace arising from the clarity of the mind.
PROGRAMME
10:00 am Talk & meditation
11:15 am Break
12:00 pm Talk & meditation
The event concludes at 1:00pm
The event is live-streamed with the opportunity to ask questions by email or chat. The event will be available as a catch-up for 48 hours afterwards for those who have booked for the event.
Our programme of classes and courses is available to anyone living or working in Nottinghamshire, Lincolnshire or nearby.
After you register you will receive a confirmation email followed by joining instructions (with links) by email during the 60 minutes before the class.
£15.00 per person
Free for members/subscribers
Full details of the meditation centre's programme and membership information please see www.meditateinnottingham.org
EVERYONE WELCOME
0115 985 7356
hello@kmcnottingham.org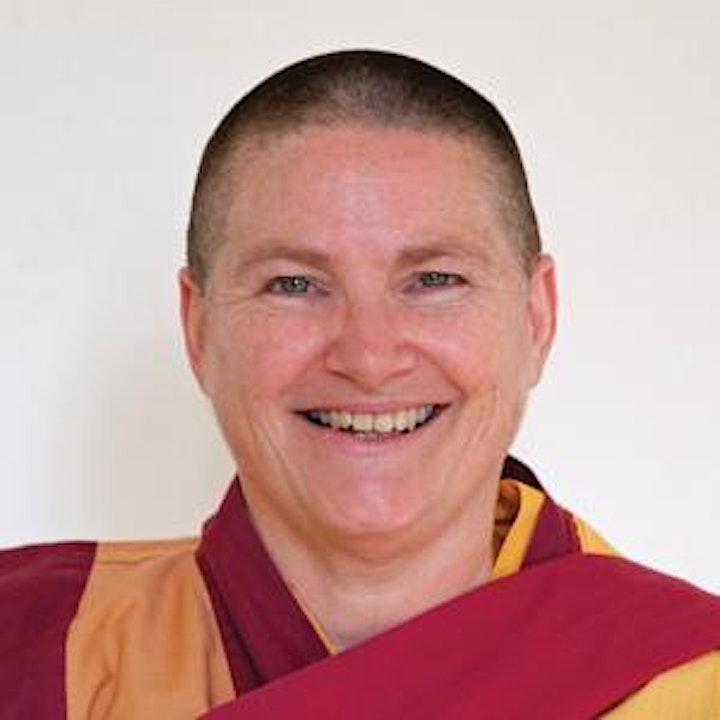 The teacher for this course is Gen Kelsang Gakyi, Resident Teacher at Kadampa Meditation Centre Nottingham, much respected for her ability to present Buddha's teachings with warmth, humour and clarity.