90 minute Improv Jam + social space
About this Event
The Nursery Theatre Online Improv Jam
TNTOIJ for short, though we don't recommend this acronym, is a 90-minute non-public weekly improv jam night every Tuesday evening that's totally accessible to anyone with an internet connection and a love of Improv.
The event is FREE OF CHARGE to those who can't pay, otherwise a 'Pay What You Can' ticketing system. No need to check with us about donations, the FREE spots are offered no questions asked.
TNTOIJ is Weekly on TUESDAYS from 6pm GMT.
What to expect:
A short group warm-up led by the Nursery's hosts, followed by 2 Jam sections; A freeform montage of scenes for you keep your improv muscles limbered and some fast and fresh short-form style scenes.
Just sign up to whichever date/s you'd like to attend and you will be emailed a private Zoom link before the event goes live.
PLEASE READ: Tickets are a limited quantitiy, and most weeks sell-out. So If you were to book a place and can no longer attend, we kindly ask that you inform The Nursery by any channel in good time (email/socials etc) as your non-attendance will take the place of somebody who may be able to attend. :)
Open - An event for anyone, regardless of their improv experience. Although more experienced players are of course welcome, the content does not require any prior improv knowledge.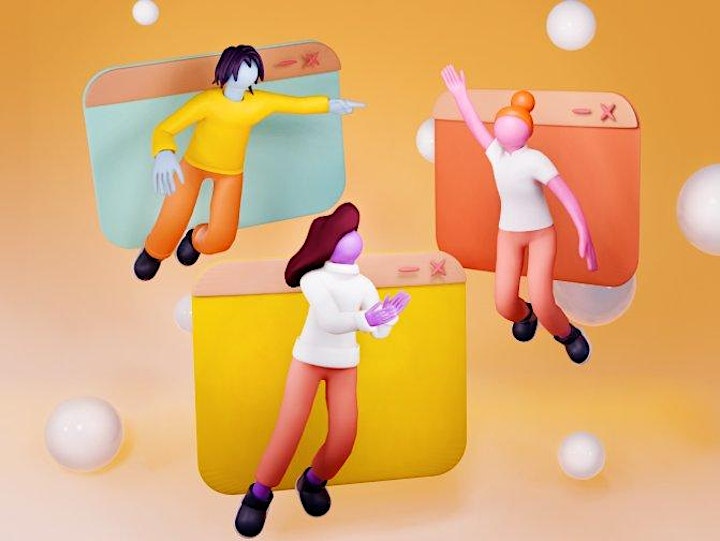 Timings in UK GMT (Jam lengths approximate):
5.55.PM - Jam room opens for everyone, time to grab a drink and catchup.
6.00PM - Nursery Hosts run a group warmup and explain the format of the evening. We ask everyone to attend from the start time.
6.10PM - JAM! Short scenes and Short form, A mixture of scenes with a specific tilt and some classic short form games adapted or invented for cyberspace.
6.40PM - A short screen break
6.50PM - JAM! – A montage of more freeform and potentially interconnected scenes, curated by the hosts but lead by you.
7.30PM – Virtual hugs and clinking of glasses.
PLUS- The Zoom room will stay open until 8pm for anyone wanting to have a post-show hangout.
N.B
PLEASE CHECK THAT YOU HAVE CHOSEN THE CORRECT DATE FROM THE DROP DOWN BOX WHEN FOLLOWING THE BOOKING LINK.
A Zoom link will be sent to all registered participants approximately an hour before the show starts.
This is not a public show, and we won't record or use your image without obtaining explicit permission during the jam.
We strongly recommend using a Laptop to attend the Jam and not a phone due to mobile device limitations.