Event Information
Refund Policy
Contact the organiser to request a refund.
Eventbrite's fee is nonrefundable.
About this Event
FROM JUNE 30 ¦ 4-week meditation course with Buddhist nun Gen Nyingpo
Course fee £20 / free with membership
The programme consists of a dynamic combination of guided meditation and teaching, all aimed at enabling students to develop their daily practice and become skillful meditation practitioners.
COURSE INFO:
Week 1: The true nature of things (available June 30 – July 6)
In this session Gen Nyingpo will give an introduction to the most profound subject of emptiness. Learn how things appear and how things exist. We will also see how our dream world teaches us about the nature of our reality.
"Last nights dream is my teacher – is it the same for you?" Milarepa
Week 2: The illusory nature of our body (available July 7 -13)
Learn how to meditate on the ultimate nature of our body.
"Through becoming familiar with the space-like ultimate nature of the body, our grasping at our body will be reduced. As a result we shall experience far less suffering, anxiety and frustration in relation to our body." Geshe Kelsang Gyatso, Modern Buddhism
Week 3: Connecting with the real you (available July 14 – 20)
Embark on a journey of discovery. Who am I? We know that we exist, but how do we exist and what is our real nature?
Week 4: Wisdom advice for daily life (available July 21 – 27)
Discover the mental freedom that arises through abiding with wisdom in our heart. Using analogies that Buddha taught; of illusions, dreams and rainbows to enable us to remain mindful throughout our day.
"If we think like this we shall be able to live in the conventional world without grasping at it. We shall treat it lightly, and have the flexibility of mind to respond to every situation in a constructive way." Geshe Kelsang Gyatso, Modern Buddhism
HOW THE COURSE IS RUN
Register via Eventbrite (members – please enter the code for 100% discount)
Each week you will be sent an email which will contain the link you need
Click the link and enjoy the class.
The class is pre-recorded and will remain for 1 week (watch at a time that suits you)
WHO CAN ATTEND
This course is open to anyone in Berkshire ¦ Buckinghamshire ¦ Oxfordshire ¦ Surrey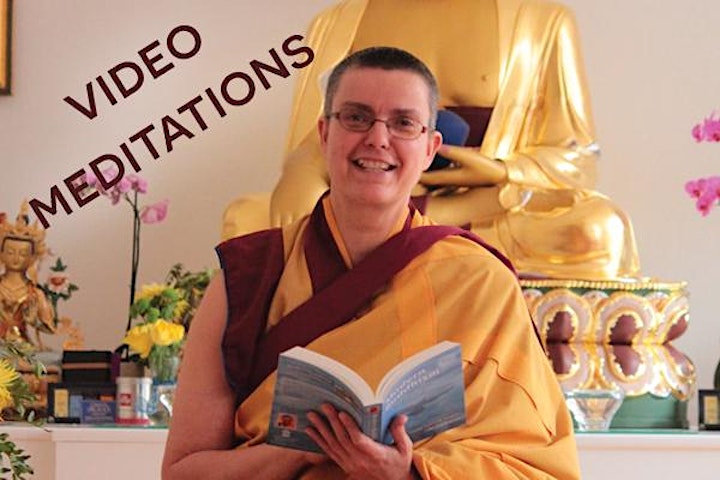 Date and Time
Location
Refund Policy
Contact the organiser to request a refund.
Eventbrite's fee is nonrefundable.