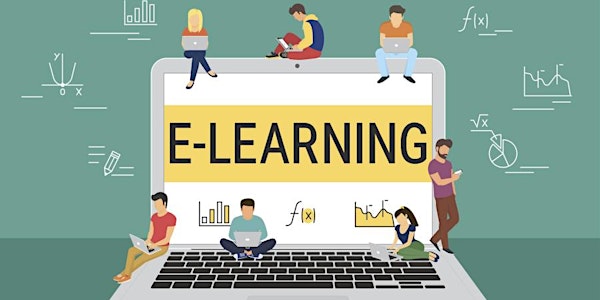 ONLINE - iNPQ Supporting Teaching & Learning – L2 Certificate (CACHE)
ONLINE - iNPQ Supporting Teaching & Learning – L2 Certificate (CACHE) - cohort 2
About this event
The traditional role of a Teaching Assistant has become increasingly varied, and today there are many different positions and jobs available in all kinds of educational settings. In our international community, we utilise teaching and learning support with a diverse school workforce and community.
This is why we've become an international awarding centre for CACHE qualifications at Level 2 and Level 3. With the many roles in our international schools that support student teaching and learning, we are on a mission to ensure that these staff are fully supported in their roles. We take the best of British and thoughtfully weave the international dimension throughout. The UK-recognised CACHE certification is embedded in this International Professional Qualification (iNPQ). Delivered by our experienced team of international school specialists, these programmes are purposefully designed to accurately reflect the needs of those who support teaching and learning in schools like yours and ours.
More about the ONLINE iNPQSTL – L2 Certificate (CACHE)
This ONLINE CACHE Level 2 Certificate in Supporting Teaching and Learning in Schools prepares delegates for further learning and training and develops a strong understanding of teaching and learning environments in international school settings. The programme covers 11 units and includes topics such as, "how to support the well-being of a young person" and "child and young person development".
Who can apply?
Embedded in an international programme, the CACHE Level 2 Certificate in Supporting Teaching and Learning in Schools is aimed at delegates in a school placement or working in support roles within schools. It is suitable for those looking to work, or currently working, in a roles such as lunchtime supervisor or teaching/learning assistants.
What are the entry requirements?
This qualification is suitable for delegates aged 16 and above. The course is delivered and assessed in English, so the ability to read and write in Standard English is essential.
How is this qualification structured?
There are 11 mandatory units in this qualification:
Understand Schools and Colleges as Organisations
Understand Children and Young People's Development
Safeguarding Children and Young People
Equality, Diversity and Inclusion in a Learning Environment for Children and Young People
Maintain Relationships with Children and Young People
Support the Health and Safety of Children and Young People
Support Positive Behaviour in a Learning Environment for Children and Young People
Contribute to Teamwork in a Learning Environment
Understand Children and Young People's Play and Leisure
Promote an Effective Learning Environment
Provide Displays in a Learning Environment
How is it assessed?
This qualification is delivered entirely online. The learner will be supported and assessed by a workplace assessor throughout the programme. Other methods of assessment include:
Learner log or reflective diary
Professional discussion
Planned activities
Portfolio of evidence
Scenario or case study
Submissions are assessed by the ILA team, who are all existing international school leaders. Quality assurance is provided by CACHE.
Do you need to be working to take this qualification?
Learners will need to be working, be on a practical placement or volunteering, for the duration of the course in a learning environment (primary school, secondary school, special school or college with students aged 5+)  as they need to show competence in both skills and knowledge. We are unable to provide workplace opportunities and these must be secured by delegates.
How long will it take to complete this qualification?
The certificate can usually be completed in 12 months (180 guided learning hours)although some delegates are able to complete in shorter time frames to fit around academic year ends.
What qualifications can you progress to?
Learners can progress onto the iNPQSTL Programme - Level 3 Certificate in Supporting Teaching and Learning in Schools.
Facilitator Information
The ILA is the European home of professional development and is the only CACHE accredited centre to offer the suite of Supporting Teaching and Learning qualifications in Europe.
Programme Fee
445 Euros
(Payments can be made by credit card / debit card or by invoice. All invoices will be issued in the academic year 2021-2022 unless otherwise requested by contacting us directly finance@bsnila.com  .) 
Cancellation  
Cancellation can be made up to six weeks before the starting date by contacting us directly at info@bsnila.com .  Any participant cancellation after this time is non-refundable.

Organizer of ONLINE - iNPQ Supporting Teaching & Learning – L2 Certificate (CACHE)