| | |
| --- | --- |
| Online Interactive Training Session: Interview Skills for Jobseekers | |
Event Details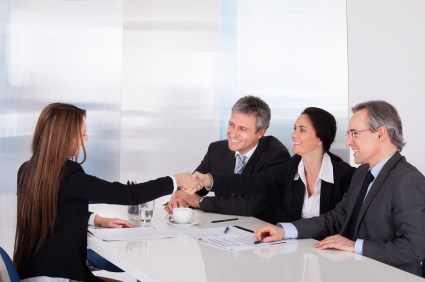 Interview Skills for Jobseekers

OVERVIEW
We have all probably experienced being interviewed and have had some good and not so good experiences. What questions are they going to ask? What preparation should I do? What questions should I ask? How will the interview be structured? How do I make a good impression? How do I deal with my nerves? This introductory course helps provide you with an idea of what the interviewer is looking for and a simple technique to ensure you can answer those questions.
This virtual course is interactive and uses different ways to bring the learning to life. Through polls, breakout sessions, discussions, whiteboards and annotating the presentations you get to be part of the session, not simply a listener.
WHO IS IT FOR?
This course is suitable for those who going for the next interview and would like to be better prepared role.
WHAT WILL I LEARN?
This course begins discussing what planning and preparation is important before an interview and what interviewers are looking for. The typical structure of an interview is explored and a four step approach to answering questions helps you prepare great examples to have ready when you are interviewed. We consider ways to control your nerves and you will then get an opportunity of practicing an interview.
COURSE OUTLINE
·         Introduction to virtual classrooms and the tools we are using
·         Introduction to our fellow learners
Planning and Preparation
·         What are the key things we need to plan and prepare for an interview
·         What do interviewers look for?
The Interview
·         Explore the typical structure of an interview
·         Learn the way to answer a question and prepare examples in advance
·         Some steps to take to help you overcome those nerves
Practice Makes Perfect
·         Consider what to say in the practice interview
·         Practice preparing and answering questions
·         Review your practice – what went well?
Review, summary & Q&A session
Do you have questions about Online Interactive Training Session: Interview Skills for Jobseekers?
Contact Aspira Training
Save This Event
Organiser
Aspira Training is part of the Aspira Executive PA search consultancy based in London. 
Aspira Training is dedicated to providing training for personal assistants and support staff within the financial and investment sector. Our aim is to equip our delegates with the necessary knowledge and skills to become indespensible business assets within their organisation. 
We provide a range of courses tailored to each deleagte's needs to ensure that they leave with the ability to excel in their current role and deliver exceptional results. We work with industry experienced trainers, who deliver comprehensive and up-to-date courses relevant to current market trends.