Successful Strategies to writing a top CV and preparing yourself for Virtual Interview
About this Event
In this latest FREE event we will have GUEST Speaker Charlotte Eve from CK Futures who has a wealth of practical advice on making your CV really stand out from the rest. At a time when competition for jobs is tough, Charlotte's tips will help you bag that all-important job interview!
With the Global Pandemic still preventing face-to-face interviews, we will also guide you on how to prepare for a virtual interview and set yourself apart from the crowd.
Virtual interviews can be won or lost the minute you switch on your camera and microphone. Using powerful personal impact and voice coaching techniques we will show you how to maximise your performance and enhance your unique brand.
We can't guarantee you a job but we will definitely give you the very best shot at succeeding! Here's what we will be addressing in this high energy session:
Start by adopting a positive mindset for a 'winning' attitude
What is your personal brand and how will you package it?
How will you establish your instant likeability and credibility?
What do you understand of Voice Qualities and how do you adapt them?
How will you demonstrate Active and Attentive Listening Skills?
How to develop your Rapport Building Skills and build rapport quickly
Learn how to 'Sell yourself' as a powerful, positive, performer
Practise interview questions and responses to be proud of!
In order to maximise attendee's personal learning opportunities this high-impact workshop is limited to just 15 places so book early to avoid disappointment.
About Jules and Karen of Boost Positive Thinking
Jules Murray has 14 years' experience in people development. A qualified NLP (Neuro Linguistic Programming) Practitioner, a certified DISC Personality Profiling Practitioner and a Goal Mapping™ Practitioner, Jules' clients are challenged to reflect upon the choices they make and the behaviours and attitudes that often prevent them from getting the results they want in life.
By building self-confidence, boosting motivation, adopting a positive mindset and attitude, annihilating limiting beliefs, Jules will demonstrate how thoughts create our reality and how goal mapping for future success is an essential part of our daily rituals.
Jules brings great interpersonal skills, humour, challenge and creativity to all her work as well as high quality professionalism. A mother of two grown up daughters, a global adventurer and general all-round 'go-getter', all of her courses are firmly rooted in interactive and experiential learning.
Karen Morton is accredited in Image Analysis, Belbin Personality Profiling, adult facilitation and has extensive experience in communications and broadcast journalism. She relates her teaching and learning experiences to proven scientific studies of human behaviour that are easily translatable to experiential learning activities that are both fun to do and produce rewarding results. She believes that being your authentic self is the only way to be and enjoys seeing people realise their full potential by celebrating what makes them unique.
Personal interests include producing programmes for local radio in Sussex, flower arranging for special occasions for friends, family and community, walking by the sea (wishing she was brave enough to be an all year-round swimmer) listening to podcasts and going to fashion exhibitions at the V&A Museum London.
Originally from Dublin, Ireland Karen is a mother of two sons in their twenties and lives by the sea in Brighton, East Sussex UK.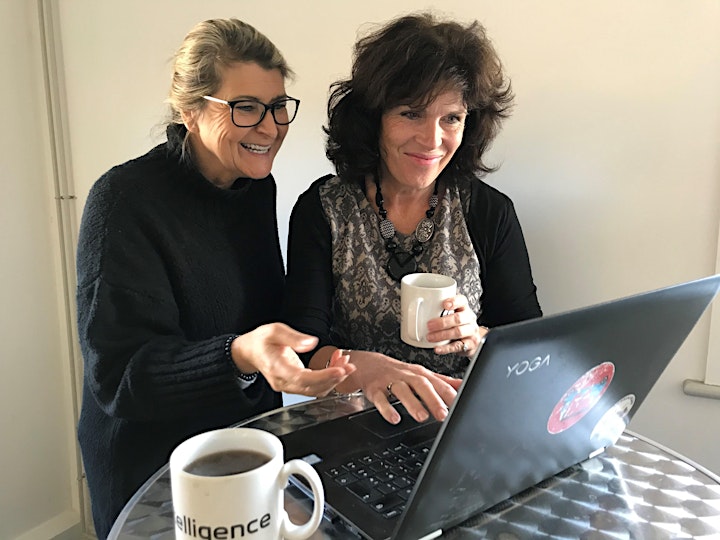 Want to find out more about Boost Positive Thinking? Subscribe to our occasional newsletter. We promise not to bombard you, you can unsubscribe at any time, and we will NEVER pass on your details to anyone else.