Online Introductory Events | Mon 12 OR Thur 22 June 2017 | July MTL Weekend

Thursday, 22 June 2017 from 19:00 to 21:00 (BST)
Event Details
Online Introductory Events on 12 & 22 June 2017
for the
7-9 July, More To Life Weekend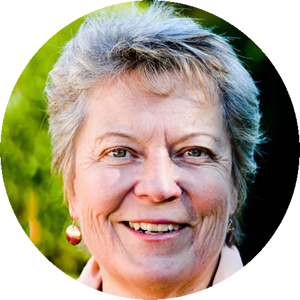 Gerry Moline is a More To Life Senior Trainer based in the UK and leading the March Weekend in London (see below for details about her).

Gerry will take you through some exercises and offer time for questions and answers, when you can explore how the course could benefit you and get a sense of what is on offer. With Zoom you will be able to see everyone on the call and feel connected.
Event 1: Gerry will deliver an Online Introductory Evening on Mon 12 June (7-9pm) via Zoom.
OR
Event 2: Gerry will also deliver an Online Introductory Evening on Thu 22 June (7-9pm) via Zoom.
~~~~~~~~~~~~~~~~~~~~~~~~~~~
Gerry's Bio
Gerry trained the March Weekend in the UK in 2017. She has been actively involved with More To Life since 1996, participating in leadership roles for the More To Life Foundation in Knoxville, Tennessee, and coaching leaders of Centres in London and Scotland. She is now married, lives in England and also works as a Health and Nutrition Consultant. 
She has also worked in the fields of psychiatric nursing and substance abuse counselling, and provided consultancy assessment and change management Training for businesses. Gerry is insightful, engaging and has an incredible commitment to human evolution and growth.
~~~~~~~~~~~~~~~~~~~~~~~~~~~
For further details, please send an email to londoncentre@moretolife.org 
or call 020 7431 0922 to speak to Judi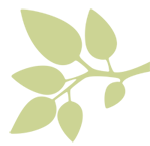 For more about the course, see moretolife.org.uk/about-our-courses/weekend
When & Where

Online Events via Zoom Conferencing

London
United Kingdom


Thursday, 22 June 2017 from 19:00 to 21:00 (BST)
Add to my calendar
Organiser
About us
Whether we realise it or not, each of us is part of a social network without limits. We affect others in our families, our neighbourhoods, and our workplace. Many of us have roles that constantly put us in touch with others. And the impact we have on them affects the way they influence the people in their own lives.
The More To Life Programme exists to help you access your best personal qualities on a daily basis: to be more authentic, caring and real, to share and express yourself more fully, and partner more creatively. Above all, it helps you respond to the challenges that confront you in a way that really makes a difference, instead of repeating the automatic behaviour you have come up with so many times in the past.
Its goal is to contribute to the transformation of the world around us, one person at a time, and its process tools are designed to be used by you, in your own life, in any way you want to apply them. Process tools cannot change the world. But people, living their lives at their creative best, can and do.