Online Launch - Feminist Scorecard for Welsh Government 2020
Join Oxfam Cymru and WEN Wales for the launch of the Feminist Scorecard 2020, with guests Sian Gwenllian AM and Suzy Davies AM
About this event
Our 2020 Feminist Scorecard shows the progress that has been made towards making gender equality a reality in Wales since 2019. Over the past 12 months, advances have been made, for example in ending violence against women, which has as a result moved from red to amber. All other areas remain graded the same as outcomes have not greatly improved. Our verdict on this, is that there are many positive words but little action.
The Scorecard offers a snapshot of 6 key areas and examines Welsh Government's progress in each of them over the past 12 months:
• Fair Finance
• Global Women's Rights
• Caring Responsibilities
• Equal Representation & Leadership
• Ending Violence Against Women & Girls
• Tackling Gender Health Inequalities
We are deeply worried about another threat to women's equality in the form of the impact of Covid-19, which has become significantly worse as we go to press.
Please join us for an online launch and discussion of this important new report, written in partnership between Oxfam Cymru and WEN Wales.
Please note that this meeting may be recorded by the host WEN Wales, for internal use only.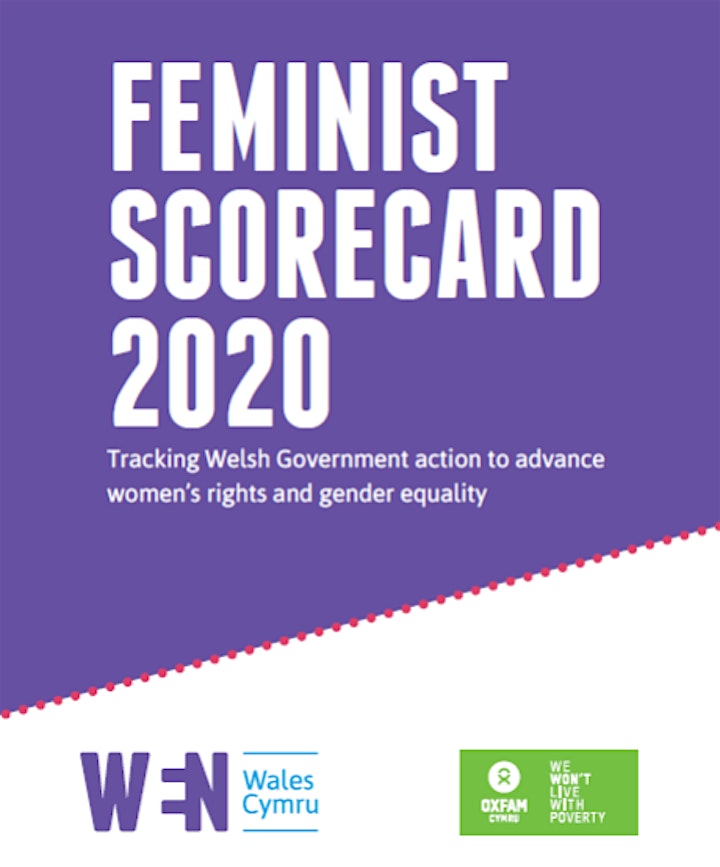 Organiser of Online Launch - Feminist Scorecard for Welsh Government 2020
Women's Equality Network (WEN) Wales works to ensure that the voices of women and girls are heard by decision makers in Wales, the UK and internationally. We are funded by the Welsh Government to unite and build the women's sector in Wales.
We are a vibrant network of over 1000 organisations and individuals committed to making Wales a safer and fairer place for women and girls.
We aim to provide clarity and a united voice on the serious issues facing women in Wales. We have a small, dedicated team of staff and trustees who deliver consultations, events and research, and represent women in Wales at national and international levels.
Mae RhCM Cymru'n gweithio i sicrhau y clywir lleisiau menywod a marched gan y gwneuthurwyr penderfyniadau yng Nghymru, y DU ac yn rhyngwladol. Fe'n hariennir gan Lywodraeth Cymru i uno a meithrin y sector menywod yng Nghymru.
Rydym yn rhwydwaith bywiog o dros 1,000 o sefydliadau ac unigolion sy'n ymrwymedig i wneud Cymru'n lle diogelach a thecach i fenywod a merched.
Ein nod yw darparu eglurder a llais unedig ar faterion difrifol sy'n wynebu menywod yng Nghymru. Mae gennym dîm bach, dynodedig o staff ac ymddiriedolwyr sy'n cyflwyno ymgynghoriadau, digwyddiadau ac ymchwil ac sy'n cynrychioli menywod yng Nghymru yn genedlaethol ac yn rhyngwladol.