'A Tasteless and Vile History of the Paisley Pattern in Britain' Online lecture: Suchitra Choudhury
About this event
The pinecone design that we know today as the Paisley pattern has its origins in the industrial town of the same name, which produced striking imitations of Indian Cashmere shawls in the nineteenth century. The unique "inverted teardrop" or buta pattern had journeyed from Persia via the subcontinent; but despite this popularity, British art critics roundly deplored their reproduction in Paisley shawls – apparently, the imitations simply represented bad taste. Paisley shawls are regarded as valuable heritage textiles in Scotland and beyond; in the backdrop of new discussions around social inequality and the BLM movement, we might pause to uncover their castaway experience in Victorian Britain.
This online lecture is by Suchitra Choudhury. Choudhury is Research Fellow 2020 supported by The William Lind Foundation at the University of Glasgow. She is currently completing a monograph on "Cashmere and Paisley Shawls in British Literature and Culture" for Ohio University Press.
The event is part of 'ambi' programme. This exhibition is a partnership between CCA and GSA, taking works from the textiles, fashion and costume holdings at The Glasgow School of Art Archives & Special Collections as its starting point for three artist commissions, with Rabiya Choudhry, Fiona Jardine and Hanneline Visnes.
Image credit: 1860s ambrotype of an unnamed British veteran and his wife; the woman is wrapped in a Paisley shawl . By Unknown author - Archives de la photographie 1840-1940, Public Domain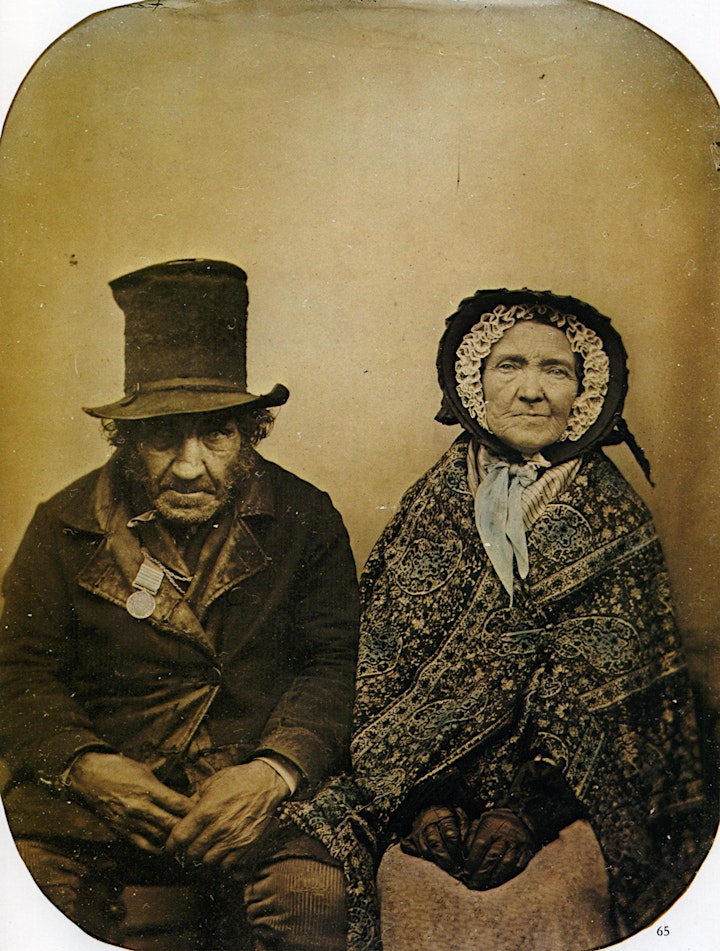 Organiser of Online lecture, Suchitra Choudhury