I'm going to teach you how to drive business enquiries through LinkedIn.
About this event
This workshop will be delivered over four days, an hour each day over Zoom video conferencing starting Tuesday 26 January 9:30-10:30am. All sessions are recorded, so you can catch up if you can't make one of the days.
This online workshop is going to teach you how to stay in touch with your existing customers, grow your professional network and build relationships with potential customers.
If you want to use LinkedIn to increase the profile of your business then this workshop is for you.
Over four sessions I'm going to show you how to transform your profile to attract the right customers and rank high in the LinkedIn searches, help you develop a connection strategy to link with the right people to drive your business forward and show you what content to post to get your business visible on LinkedIn.
The workshop will be delivered over four days, an hour each day on Zoom where you will be given actions to complete before the next session. The session will be split as follows:
Session 1. Tues 26 Jan 9:30-10:30am
• How LinkedIn works for lead generation
• Identifying your target audience
• Reviewing your profile to attract your target market
Session 2. Wed 27 Jan 9:30-10:30am
• Review of previous session – results and challenges
• How to find our target audience
• Connecting with your target audience
• What to post and when
Session 3. Thurs 28 Jan 9:30-10:30am
• Review of previous session – results and challenges
• Articles and how they can be used
• Accessing reviews and endorsements
Session 4. Fri 29 Jan 9:30-10:30am
• Review of previous session – results and challenges
• Analytics and measuring success
• Managing your connections
• Going forward.
By the end of the week you will have an updated profile that will appeal to your ideal client, a clear understanding of how to find and connect with your target audience and what type of content will give you the most engagement.
The cost is £99 per person and is limited to 10 people. All training is delivered on the free version of LinkedIn.
"I had the privilege of attending a linked in workshop hosted by Becs. I would thoroughly recommend it to anyone interested in upskilling in social media. I left the session feeling inspired and importantly more knowledgeable about how to maximise the value from linked in. Becs is a true professional and her excellent training style contributed to a great experience." Paul Spence, Stage Marketing Ltd
"I highly recommend Becs LinkedIn workshop! I thought I knew a lot about social media but I was proven wrong! She's a great teacher and the workshop was really easy to follow. It has helped my confidence on LinkedIn massively, and has also boosted my LinkedIn profile through the roof since attending the workshop. If you are looking to get started or just to build your confidence on social media, then Becs is definitely the best to help with that!" Hetty Roach, Nviron Ltd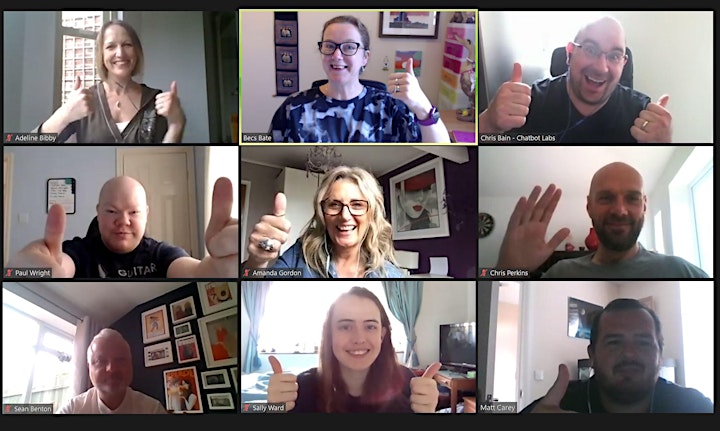 Organiser of Online LinkedIn workshop for businesses
Hi, I'm Becs
I'm here to train you how to transform your social media into an effective marketing tool for your business.
I'm here to teach you how to generate customer sales/enquiries through social media platforms such as Facebook, LinkedIn, Twitter, Instagram, Pinterest, YouTube and Twitch.
I will show you how to rank higher on the searches on social media, teach you where to focus your efforts on to get the best return on investment and train you up on how it all works. 
Whether you're a complete novice or a seasoned digital socialiser I can help you transform your marketing approach to increase visibility and engagement to grow your business. 
I regularly run a variety of workshops in Warrington and I also provide online training too.
Please follow me on Eventbrite to keep up to date with my workshops or get in touch to see how I can help.
.
Becs@SocialMediaExec.co.uk    07791 443324