Connect with other small business founders in your area, in a fun and relaxed environment.
About this event
Online small business meet-up: Dublin
Hosted by Local Leader Noel Lourdes
Whatever your stage of business, your network is crucial for your growth. Our online Local Meetups are ideal if you want to grow your business connections in a fun and relaxed environment!
Our meet-ups are run by our wonderful tribe of Local Leaders, passionate small business owners who volunteer to lead the monthly sessions and champion small businesses in their regions. 
Come along to learn new skills, discover opportunities, solve challenges, be inspired and make a group of local business friends!
About your Local Leader: Noel Lourdes
Noel's background is in Corporate Finance. He is a certified chartered accountant and practised at KPMG Corporate Finance where he specialised in asset backed finance. In 2009, Noel went on to advise the Central Bank of Ireland where he oversaw the restructuring and recapitalisation of Allied Irish Bank plc.
He represented the Central Bank at AIB's Board meetings and its Group Credit Committee. Noel oversaw AIB's integration with EBS Building Society and the bank's various transformation initiatives. During this period he also assisted the IMF delegation on its due diligence of AIB Bank.
On completion of his term in the Central Bank, Noel was appointed to the Banking & Treasury committee of the Department of Taoiseach (Prime Minister).
Noel is also Enterprise Nation's Local Leader for Dublin, championing and bringing together small business owners in a relaxed, informal environment every month.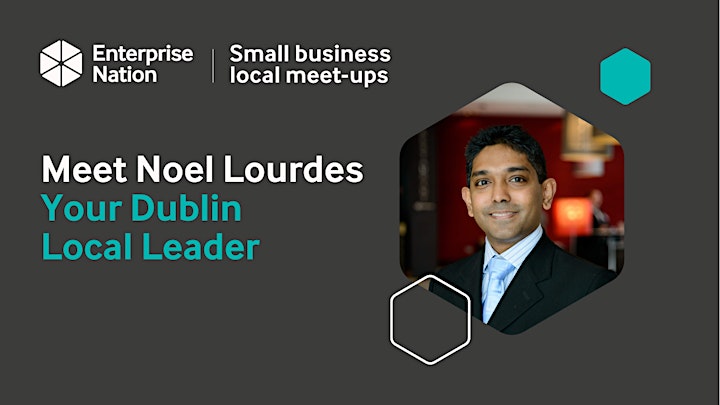 About Enterprise Nation
Enterprise Nation is the UK's most active small business network, helping thousands of people turn their good idea into a great business. Join today to get everything you need to start and grow your small business, in one place.